As Prince William County's 7,000 schoolteachers start preparing for the 2020-21 school year, they aren't quite sure what to expect.
Cynthia Sutton, a choral music and guitar teacher at Graham Park Middle School, knows one thing: She'll have to increase her cleaning practices, including wiping down the 24 guitars before each class. 
"Even before this, at the end of every class, I wipe them down," she said. 
More frequent cleaning is just one of the changes teachers are facing as the school system decides how to implement physical distancing requirements and incorporate remote learning into the curriculum.
The Prince William School Board has scheduled a public hearing on Tuesday, July 7, at 6 p.m. to receive input on options for the fall. It will then review plans during a work session on Wednesday, July 8, and is scheduled to approve them the following week, July 15. The school year is currently scheduled to begin Aug. 25 for the division's 91,500 students.
 Choir and music teachers throughout the division are sharing ideas, concerns and solutions with each other, Sutton said. "But we don't know what exactly it'll look like in the fall."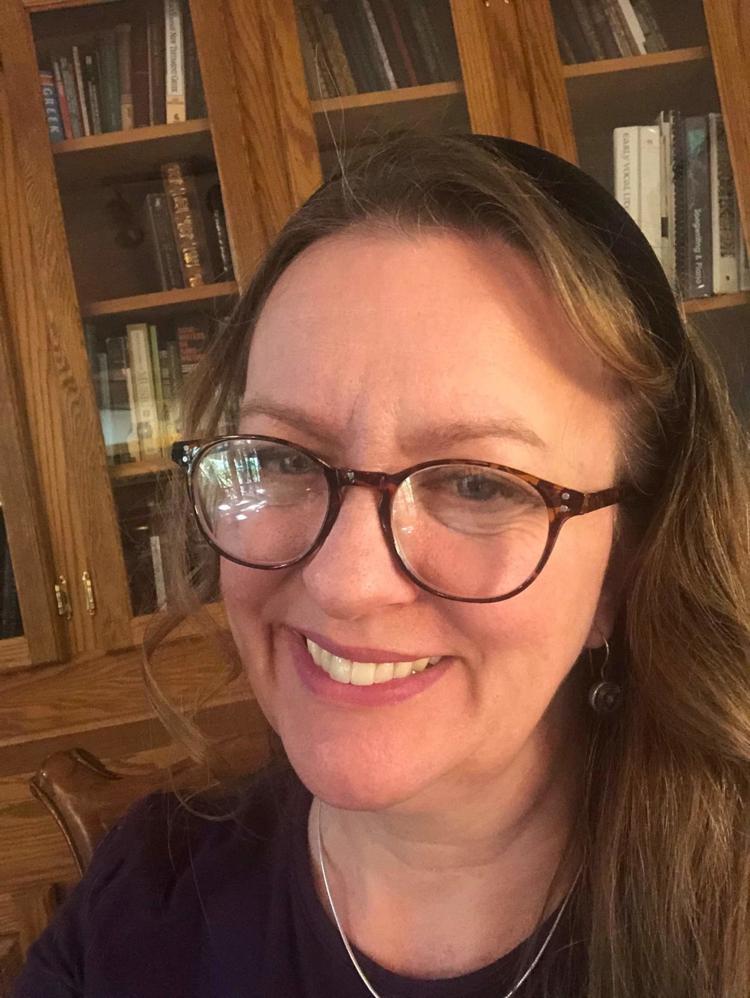 Singing in a choir requires students to be emotionally vulnerable and offers a great experience to work together, Sutton said. Teaching middle school students how to read music, play the guitar and sing in a choir is exciting.  
"The look on their faces when they know they've got it right, it's wonderful," Sutton said. 
She said her classes can help students cope with the pandemic's impacts on mental health. 
In March, as the pandemic's effects began to be felt, Gov. Ralph Northam closed all public schools in Virginia for the rest of the academic year. Virtual learning was offered in Prince William County as the school system scrambled to give laptops to students who didn't have them and provide Internet access.  However, grades on material taught during the final part of the year did not affect students' final grades.
Prince William this week entered Phase Thee of the state's reopening plan, which means schools can reopen for in-person learning at all grade levels but must require physical distancing and offer remote learning options for students. 
'RIGHT NOW WE CAN'T PLAN'
Lee Darter is an art teacher at an elementary school in the division. Darter, who has been a teacher for 15 years, said new safety guidelines will be difficult, and waiting for the final plans is tough. 
"Teachers are, as a group, planners and doers," Darter said in an email. "Right now we can't plan or do anything. But no matter what the final outcome is, I believe in the teachers I work with in PWCS and know we will all be there for our students."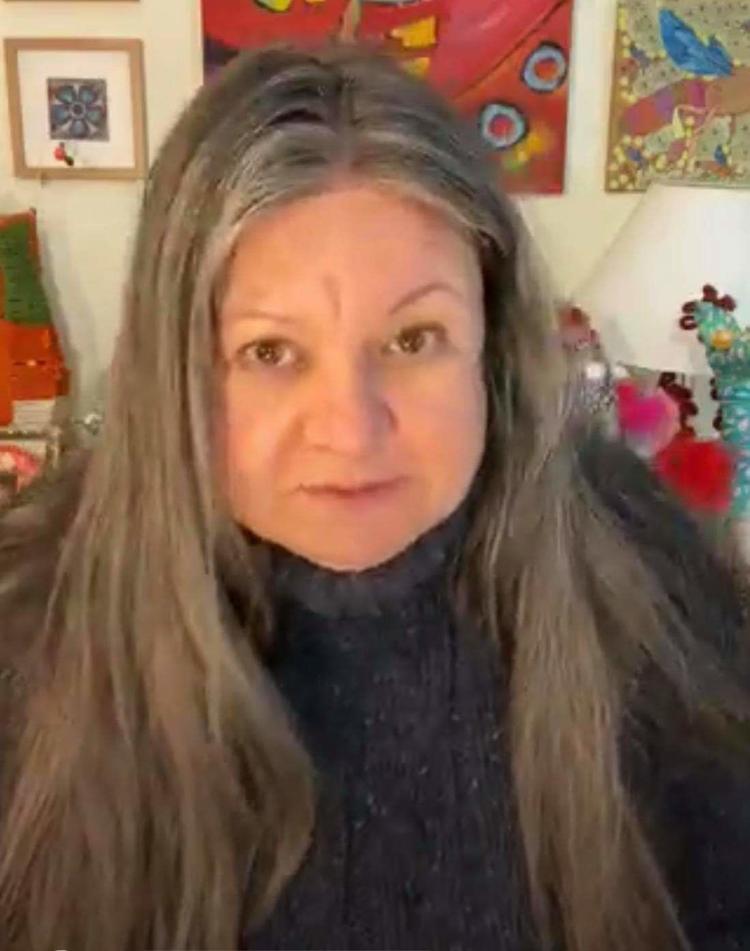 Darter would like the division to consider student's mental well-being, especially for elementary school students.
"These little ones need structure, routine and consistency in their lives," she said in an email. "There will need to be a face-to-face component when we return, with all possible safety concerns considered. Some students need to have that one-on-one component to their education."
Darter said financial barriers should be addressed, such as needing a laptop, software or internet service, but she's also glad the division has made an effort to provide digital devices to students. She noted another barrier could be family members not being able to stay home with their children during the day if remote instruction is provided. 
As a teacher, Darter wants to return to school, but she also understands the pandemic has financial impacts on families and poses health concerns for others who have a lowered immune system, she said.
"As an art teacher I may not be able to have students in my own room if it is safer to keep them in their homerooms," she said in an email. "I love what I teach and think it is a very important part of a child's day to be creative. So even if I end up teaching on a cart it is important for my students to have that time to create."
Darter said she feels lucky to have her job.  
"I am learning how to teach online and already thinking of new methods to engage my students in creative ways without them having to leave their own space," she said in an email. 
SAFETY IS BIGGEST CONCERN
The Prince William Education Association recently surveyed more than 4,500 employees, including members and non-members, about next school year.  Although most employees who responded said they don't have a health condition that would prevent them from returning to work, about 22% said they did have a condition that would prevent them from returning and 7% said their child has a health condition, the association said. 
Other concerns include staff and student safety, special education and English language learners, employee child care and class sizes. 
Riley O'Casey, president of the association, said educators' biggest concern is safety. Her term as president ends July 31, and she plans to return to teaching.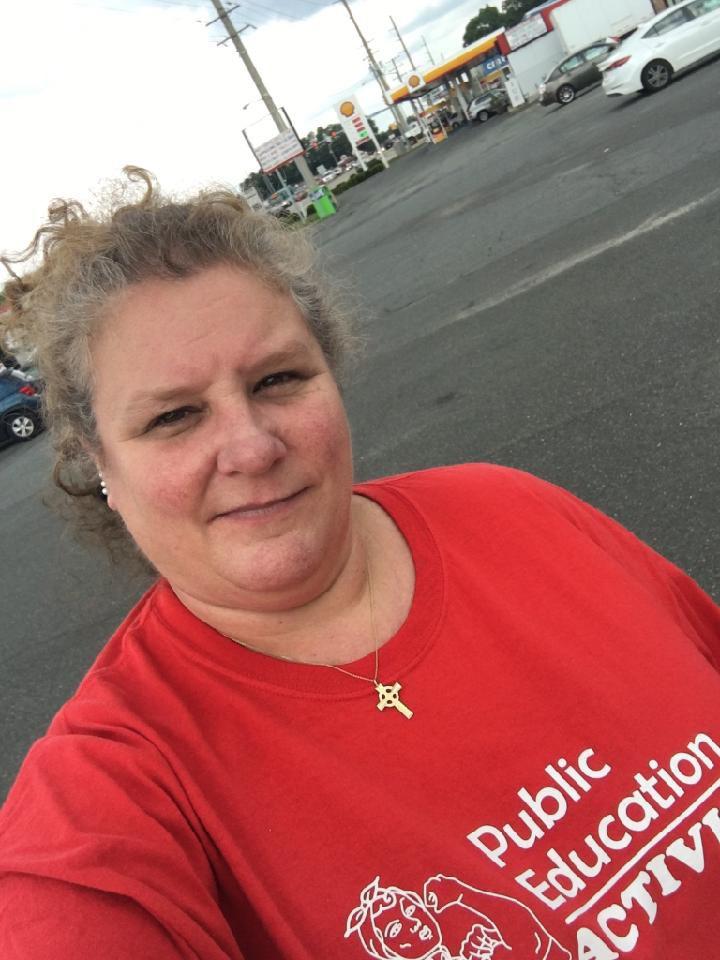 In a statement, the association said these new safety changes will require additional funding. The school board has asked the Board of County Supervisors to allocate $42.5 million of federal relief funding to help the school division safely reopen schools. 
Teachers are also concerned about the status of their jobs if schools have to close again. Although Superintendent Steve Walts has said there are no current plans to furlough employees, the school system added language to teachers' 2020-21 contracts that would allow the division to furlough employees or modify work schedules due to unforeseen circumstances.
Teacher contracts were scheduled to be returned by June 15.  Under the Virginia Freedom of Information Act, InsideNoVa has requested information regarding the number of contracts that were returned, but due to the pandemic, the school system exercised an option to delay its response to that request until next week. In recent years, about 90% of teachers have been retained.
Lucy Caldwell, spokeswoman for Fairfax County Public Schools, said that division plans to send out teacher contracts in mid-July, but does not plan to add a contract clause about the possibility of being furloughed. Three Fairfax school employee groups are protesting the division's plans for in-person classes in the fall.
Both Fairfax and Loudoun county school systems are giving parents a choice between full remote learning for their students or a hybrid of remote and in-person learning. Parents have until mid-July to choose a plan for their students.  Under hybrid plans, students would attend in-person classes two days a week. 
 Prince William sent surveys to parents on June 22. Diana Gulotta, the school division's spokeswoman, said staff plans to take into account the survey results from parents as well as the education association's survey results when developing plans. It is not yet known whether Prince William schools will offer parents an option between full remote learning and hybrid learning. 
'I JUST DON'T KNOW WHAT TO EXPECT'
Corinne Haugan is set to begin her 10th year this fall as an elementary school physical education teacher. She said implementing the new safety guidelines will be difficult depending on the number of students at each school. 
"The more kids you have, the less space you have to work with," she said. "If there is a hybrid schedule, that'll be harder for schools that have more students."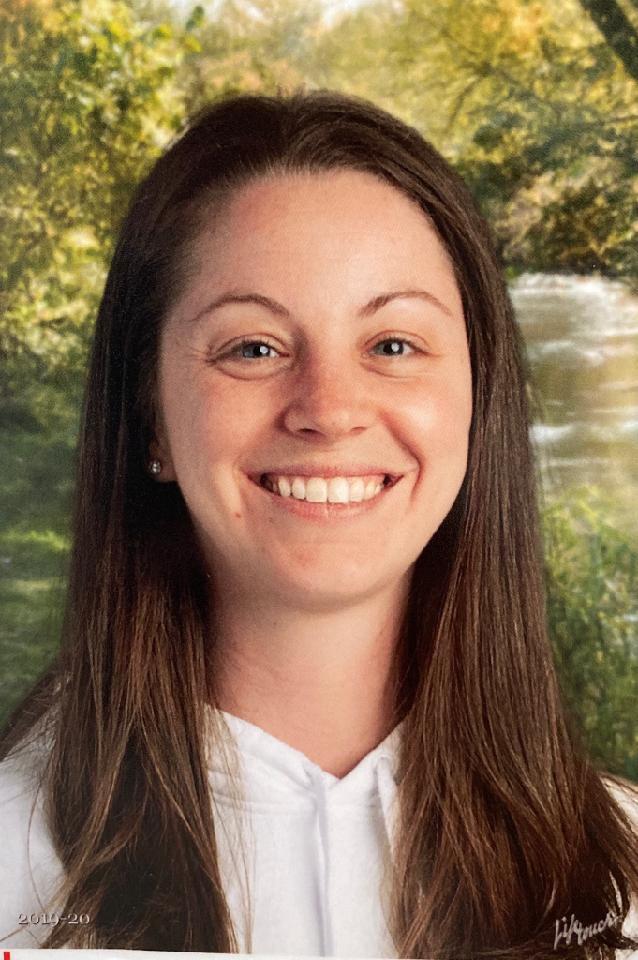 She also wonders if or how students and teachers will be able to use equipment. "There is a lot of unknown," she added. "That's why it'd be nice how to plan it out." 
State guidelines include daily health screenings of all students, which Haugan said will be challenging. 
"It's already hard trying to get students in the building in a certain amount of time and be ready for learning," she said. "And then to screen every staff and student just before you can begin sounds like it's going to be very difficult. What does that look like? Are there multiple lines?" 
Physical education involves social interaction in a group setting, so she understands precautions need to be taken. 
"But I just don't know what to expect."
---
Update, July 6:
The school division sent out 6,649 contracts to teachers June 12, according to a July 6 email from Sherry Clines, the division's equity and employee relations specialist for human resources. Of those contracts, the division received 6,396 contracts by the deadline, June 15, according to Clines.