At the Dr. A.J. Ferlazzo Building in Woodbridge on Friday, there were more candidates standing around than voters as the doors opened to early voting at 8:30 a.m. 
Voting is now underway for the Democratic primary election for governor, lieutenant governor and attorney general, as well as several primaries for the House of Delegates in Districts 2, 31 and 50, with Election Day coming June 8. Republicans also have a primary race for citizens in House of Delegates District 51.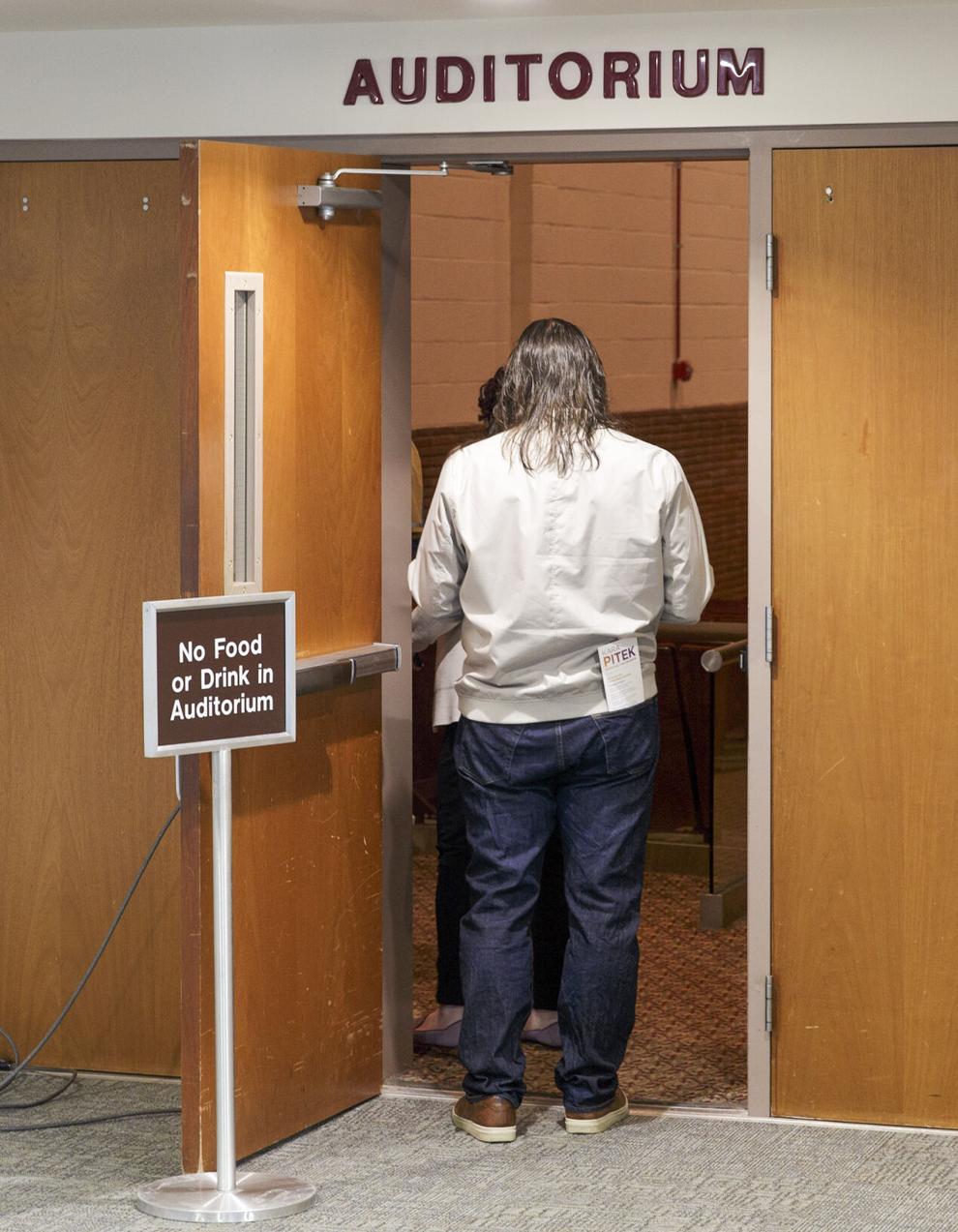 Early in-person voting will continue through Saturday, June 5, at the following locations: 
J. Ferlazzo Building, 15941 Donald Curtis Dr., Woodbridge
Prince William Office of Elections, 9250 Lee Ave., Suite 1, Manassas
Haymarket Gainesville Community Library, 14870 Lightner Rd., Haymarket
The days and times for voting at all three Prince William locations are as follows: 
| | | |
| --- | --- | --- |
| Days of the Week | Dates | Times |
| Monday to Friday | April 26 – May 21 | 8:30 a.m. – 5 p.m. |
| Monday to Saturday | May 24 – May 29 | 8:30 a.m. – 5 p.m. |
| Monday | May 31 | Closed for Memorial Day |
| Tuesday to Saturday | June 1 – June 5 | 8:30 a.m. – 5 p.m. |
"It was good, everything went smoothly for this first day," said Keith Scarborough, with the Prince William Office of Elections. "I visited all three [polling locations]. The numbers were low in Gainsville and Manassas, but we had 75 to 80 people vote here in Woodbridge. For the first day of primary early voting, everything went very well." 
Scarborough said the turnout is always lower in primaries, but because there are three very competitive races for all three statewide races might be bringing more voters out.
"I think the ultimate turnout will be higher than normal, as numerous campaigns are working to get out the votes," he said. "I think we'll have a decent-sized turnout by the time the primary's over." 
Stephanie Ivan Martinez, a regular voter, was the first through the door Friday morning in Woodbridge, and said she takes her civic responsibility seriously.  
"It's important to protect the citizens and help guide them the right way," she said. 
Mike Mallon, with the office of elections, was busy assembling and placing the bright red and blue VOTE HERE signs, with arrows to control the flow of traffic, that was clearly not needed this first morning.
Each site offers walk-in voting, and an adjacent spot for curbside voting, along with ballot drop boxes for residents who have requested that ballots be mailed to them. An election official said those ballots are in the mail, and should begin arriving next week.