Jan. 13, 1982, was a surreal and tragic day in the region, still remembered by many.
Snow was falling, and the increasingly hazardous travel conditions prompted the federal government to release workers early that afternoon.
Commuters jammed local roads trying to get home before the weather worsened, recalls reporter Chester Panzer, then with WRC-TV. Panzer, who was living in Burke at the time, had spent the morning shooting footage of the heavy snowfall across the area. That afternoon he and his audio engineer were dispatched to cover flight delays and how the heavy snow had essentially closed Washington National Airport.
"The airport was closed, and it was really crowded because there were no flights leaving and people were still coming to the airport expecting to fly," Panzer remembered in a video commemoration of the 40th anniversary produced by the National Law Enforcement Museum last month. Panzer said he and his audio engineer finished and tried to head home, just as the government workers driving home turned local arteries into parking lots.
"It was bumper-to-bumper traffic on the GW Parkway near the Teddy Roosevelt Bridge, and we knew it would take a long time to get back. Then our assignment desk asked where we were, and told us about a possible small plane crash at National Airport. 'Go check it out,' they told us.
"I tuned in to WTOP Radio, and they were already talking about an Air Florida flight that had crashed," Panzer said. They realized, "Oh my God, this is real."
Documenting the tragedy
Seeing the flashing lights of an ambulance, Panzer knew he was approaching the spot. He parked on the Parkway under the 14th Street Bridge and went bounding through knee-deep snow toward the river's edge to start documenting the tragedy of Air Florida Flight 90.
The plane had taken off from National Airport for Fort Lauderdale, Fla., but delays on the ground had allowed snow and ice to accumulate on the wings. After an excessive takeoff roll and warnings from the co-pilot, the Boeing 737 briefly struggled to get airborne, then slammed into the 14th Street Bridge, broke apart and fell in pieces into the icy Potomac River, with only the tail section remaining above water.
Panzer recorded as Roger Olian, who had left his truck to help with a makeshift lifeline of rope and jumper cables, jumped into the freezing water to try to reach several survivors now swimming around the tail section of the plane. Olian got close enough to yell to the survivors, but the line wasn't long enough, and volunteers pulled him back. Olian extended the line and jumped back in.
"Again, he got near the survivors, but he told us later that he felt he was fading because he was in the cold and wearing all his clothes," Panzer explained. "He was getting weighted down and it was just taking its toll on him."
Then, the helicopter arrived.
Attempting a rescue
Despite impossible flight conditions, National Park Police helicopter pilot Don Usher had convinced his chief, Lynn Herring, to let him try to enact a rescue, before even knowing the extent of the crisis. He flew just above the street lights from Eagle's Nest at Anacostia Park to the bridge. He was accompanied by a paramedic, Gene Windsor.
The only survivors they saw were the six swimming next to the tail section. Windsor tossed out several auto-inflating flotation devices, but as soon as they hit the water and inflated, the prop-wash of the helicopter blew them away from the victims.
The Bell Long Ranger helicopter, Eagle One, had no rescue equipment but did have a tow-line used to pull it out of the hangar, so Windsor clipped the rope to the skid, and dropped it down to one of the passengers, Burt Hamilton, who was lifted to shore, where medics were waiting. But Usher knew with 26-degree temperatures and icy water, the other survivors had only minutes left.
"We've got to speed this up," Usher told crews below over the loudspeaker.
A line was tossed to Arland Williams, but he couldn't unstrap himself from the wreckage and handed the line to flight attendant Kelly Duncan, who was hauled 20 yards across 3-inch ice floes to shore.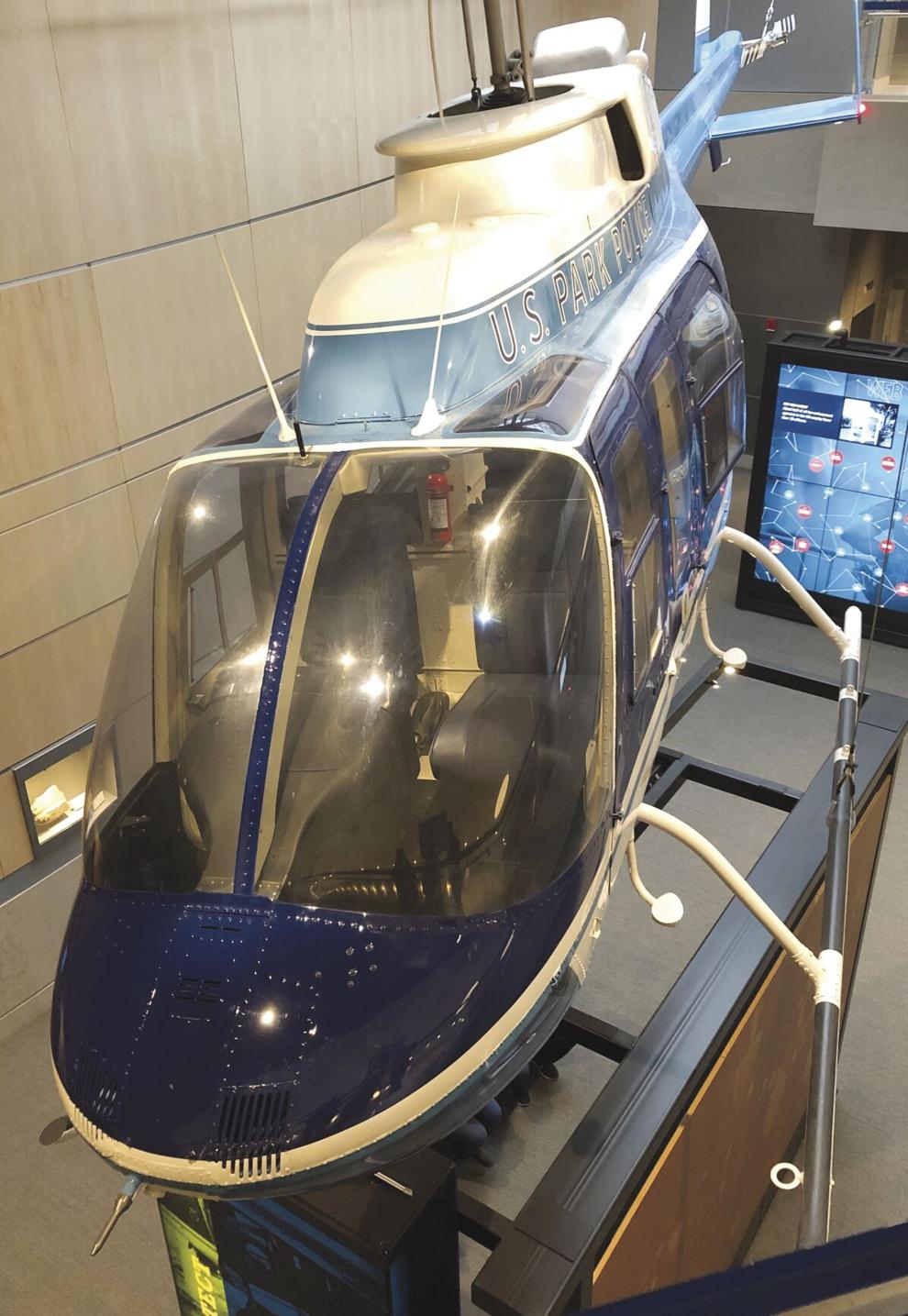 Someone on the shore tossed up a life buoy and rope, and Eagle One flew back – now with two lifelines.
On the third pass, another line was tossed to Williams, and this time he handed it to Joe Stiley, who was holding on to Patricia Tirado, because she was blinded with jet fuel in her eyes. Nikki Felch grabbed the second line, and Usher said they began hauling the three of them back. Before reaching the shore, Felch lost her grip and fell back in, and Stiley's frozen hand lost its grip on Tirado. Tirado had a floatation device and landed on an ice floe, but Felch splashed into the water, rolled on her back and began to sink.
Lenny Skutnik dives in
A volunteer on the shore, Lenny Skutnik, took off his coat and boots, and dove in after Felch. He pulled her to the surface and swam back to the shore.
Eagle One circled back for Tirado, but she was too cold to grab the rope, so Windsor stepped out onto the helicopter's skid as Usher skillfully lowered it below water level.
"[Windsor] reached down, she lifted her arm, and he grabbed her and then hooked on the back of her jacket, and set her on his boot," Usher said. "As soon as he told me he had her, we headed right for shore. And we just slid in and dropped her off," Usher remembers. "We turned around with one to go, but [Williams] wasn't there. We looked; we stayed out at the fuselage for a little while looking."
The crash investigation revealed that the tail section had partly rotated in the water, pulling Williams under. He and 77 other souls perished that day, including four motorists on the bridge that were crushed by the 737's impact. Both Tirado and Felch survived.
Herring said during the commemoration that one of the things the crash did was allow for a new level of coordination between various public safety entities.
"Before Air Florida, fire [and police] departments in the Washington area operated in silos. They were independent of each other; they didn't necessarily communicate with each other well, they didn't execute well together," Herring said. "Air Florida changed that. … In 30 minutes time, it laid the foundation for an ensuing decade of change."
Panzer said his lesson from the day was more personal.
"People are generally good at heart," he added. "They want to help when decent people see others in distress; they stop what they're doing, and try to help, and that's what these civilians on the shoreline did. That's what Roger Olian did. That's what Lenny Skutnik did."
Changes in equipment, operations
The ensuing National Transportation Safety Board investigation led to a number of pilot-training regulations, and police helicopters are now routinely outfitted with extra equipment, including infrared cameras to spot victims at night and spotlights to aid ground crews. They also have rescue baskets, hoist cables and equipment typically found in ambulances, such as cardiac monitors, intubation equipment and critical care medications.
Sgt. Timothy Ryan, acting commander of aviation section special forces with the U.S. Park Police, said a lot of police operations now can be traced directly to the Air Florida rescue.
"Civilian helicopters weren't typically used in search-and-rescue operations, certainly not in rescue operations back then," Ryan said. "They opened the door for people to look at us in a different light instead of just being high in the sky. People realize that the helicopter could be used in different applications."
After a second career with the Bureau of Reclamation in the western United States, Eagle One came home. It is now on display at the National Law Enforcement Museum, just a few miles from where it changed aviation safety.
Herring said the greatest tribute to those who died was that the changes would save many lives in the years that followed: "At least their lives being lost was not lives lost in vain."