Democrat Danica Roem won re-election to her third term Tuesday representing the 13th District in the Virginia House of Delegates.
Roem defeated Republican Christopher Stone, a political newcomer, with 54.3% of the vote with all of the district's precincts reporting other than late-arriving absentee ballots, a margin of about 2,400 votes, according to the Virginia Department of Elections. The district consists of the city of Manassas Park and parts of western Prince William County. 
Results are unofficial until certified by local and state elections officials. Absentee ballots postmarked by Tuesday will also be counted as long as they are received by Friday, but Roem had a 2,400-vote margin.
Roem ousted long-time Republican Del. Bob Marshall for the seat in 2017 to become the first transgendered member of the General Assembly.  She was re-elected in 2019 with 56% of the vote.
Roem, a former local journalist, built her first campaign around eschewing nationwide political battles and focusing on local issues – most prominently traffic congestion on Route 28. In addition, as a legislator, Roem has worked to expand access to free meals for students throughout the state and has been an advocate for free press issues. 
She has also found some common ground with certain members of the Republican caucus in Richmond, for example on a bill this year that banned the so-called "panic defense" in cases of violence against gay or transgender people.
"Regardless of whether I'm in the majority or the minority, I work well with my colleagues and I work well with my constituents," Roem told InsideNoVa earlier this year. "You don't get all these bills to have bipartisan support if you aren't willing to find common ground and compromise."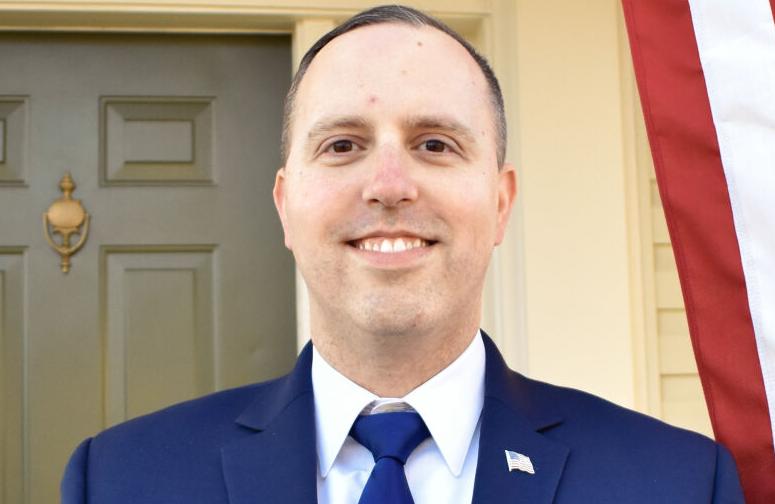 Through late October, Roem had raised over $440,000 for her campaign, while Stone had raised just $22,221, according to the Virginia Public Access Project.
In an interview with InsideNoVa, Stone touted his experience in the private sector, government and the military. He served in the Air Force and National Guard for over 17 years and more recently directed the chamber of commerce in Ozark, Mo., worked in emergency planning and served as an appointee of President Donald Trump's in the area of aerospace research.