There's a springtime sight in Nokesville that gives the Tidal Basin's cherry blossoms a run for their money – and luckily, you can enjoy it for the rest of the month.
Twenty acres of planted tulips and daffodils are tucked away just an hour outside of the city at Burnside Farms in Prince William County.
The farm holds rows and rows of 150 different varieties of tulips and 30 varieties of daffodils. Millions of the brightly colored flowers are ready to go home. As the farm states on a sign as guests enter, it truly is "Holland In Virginia."
Burnside Farms actually get their tulip bulbs directly from Holland and plant them in November. The tulips only bloom for a very short time — around three weeks — every spring.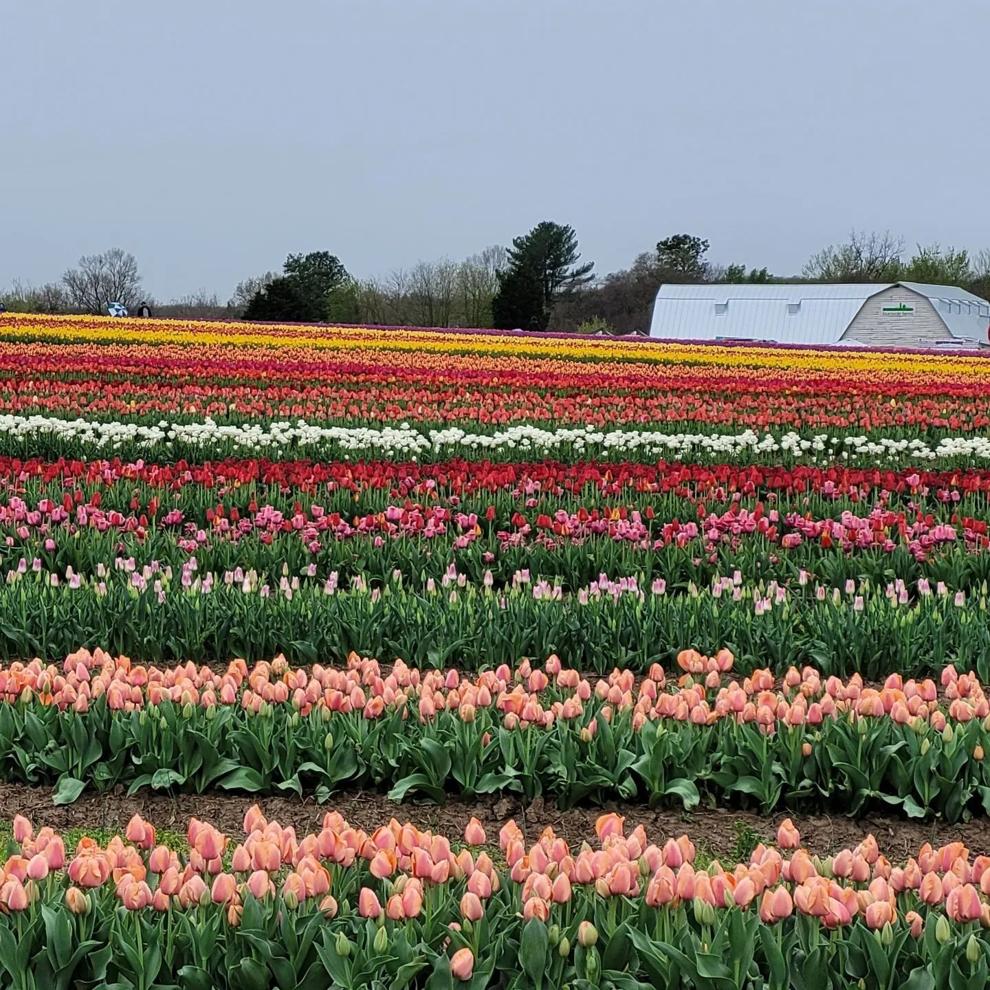 When you buy a ticket to enter Burnside Farms, which can only be bought on their website, you get a basket and are allowed to pick and take home five tulips with you.
And if you want more, don't worry. Each additional tulip is just a buck and additional daffodils are 50 cents each. If you want to take the attached bulb as well, it'll cost an additional dollar.
Most people seen leaving the farm had at least a couple of dozen flowers going home with them.
In addition to the beautiful blooms, families can also enjoy picnic areas and bouncing pads for the kids.
The farm also invites numerous food trucks throughout the festival.
The Festival of Spring at Burnside Farms wraps up in the last week of April, with owners estimating it to end around April 26.
You can check the farm's website for weather and field reports.