Dale City Starbucks customers could soon have a new and improved Cheshire Station coffee shop, with a highly-coveted drive-thru option.
The new freestanding 2,096-square-foot restaurant will be located in a new portion of the shopping center. The smaller existing Starbucks — at just 1,300 square feet — will be closed.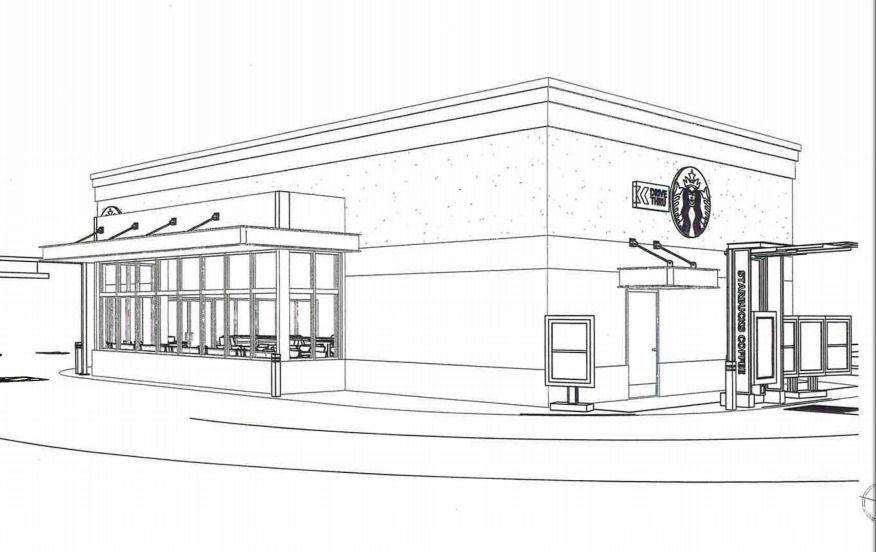 Designs for the new restaurant were submitted to Prince William County planners earlier this month for a special use permit to allow the drive-thru. The new restaurant is allowed under the existing development agreement.
Sign up for the daily InsideNova newsletter and breaking news alerts.
The latest plans come as developers of two other Woodbridge sites are seeking county approval for new or relocating Starbucks shops.
Hedges Run developers are seeking county approval to replace a drive-thru laundry in Lake Ridge with a retail shopping center anchored by a Starbucks restaurant, according to Prince William County planning records. The site is across the street from one of the smallest Starbucks locations in the region.
Meanwhile, property owners of the abandoned McDonald's drive-thru at the corner of Prince William Parkway and Worth Avenue are requesting sign changes for a new Starbucks at the corner lot that serves as an entrance for the Potomac Mills mall and Wal-Mart.