Federal, state and local officials -- including Gov. Glenn Youngkin -- gathered Tuesday morning in Fairfax to usher in the opening of the $3.7 billion I-66 Express Lane mega project.
The Virginia Department of Transportation's Transform 66 Outside of the Beltway project, which started construction in November 2017, provides 22.5 miles of new express lanes, 4,000 new parking spaces, expanded commuter bus services, 18 miles of bicycle and pedestrian pathways, 63 new bridges, 2.2 million square feet of new and replacement noise wall and other transportation improvements.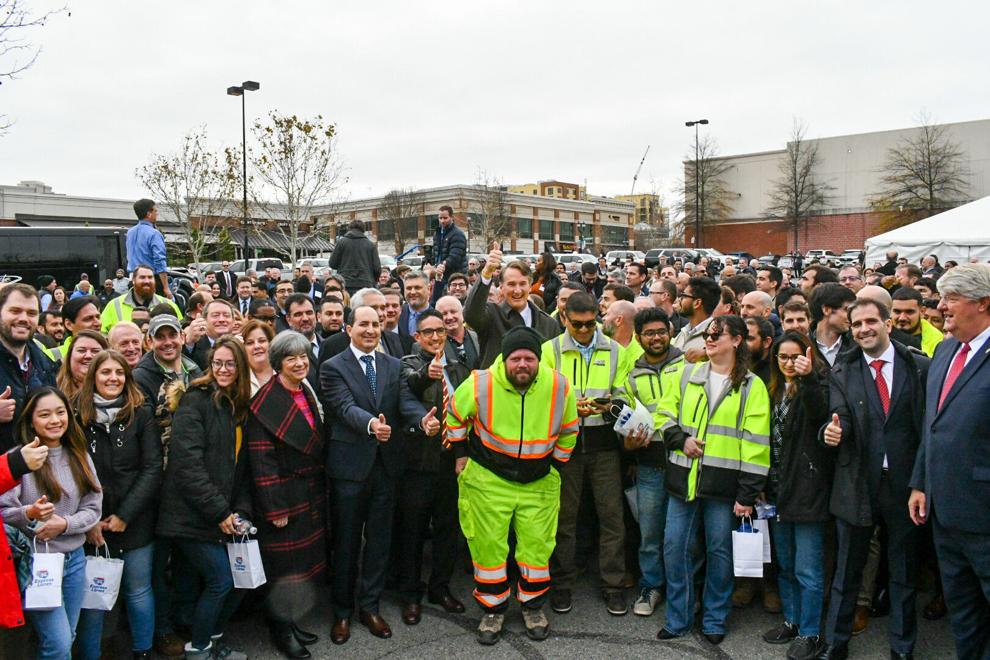 "Today's opening is the start of a new I-66 in Northern Virginia and a step forward to achieving our shared goals of making Virginia the best place to live and work and raise a family," Youngkin said, speaking to hundreds of business and other community stakeholders present at the event. "Commuters will have far more options to choose from as they travel throughout the region, and employers will have access to a broader pool of employees who can now reach additional locations with certainty."
Nine miles of express lanes opened between Route 29 in Gainesville and Route 28 in Centreville on Sept. 10. The remaining 13 miles between Route 28 and I-495 opened this month, with the westbound lanes opening Nov. 19 and eastbound lanes Nov. 22.
Motorists can choose to use the express lanes – two lanes in each direction alongside three general-purpose lanes – by paying a toll or ride toll-free if traveling as a high-occupancy vehicle with two or more people. Starting Dec. 5, vehicles will need three or more occupants to qualify as HOV on I-66 and travel the express lanes without paying a toll.
Tolls for the express lanes will be based on traffic volumes and speed to manage demand for the lanes and keep traffic moving. Drivers will see their individual toll prices on electronic signs in advance of choosing to enter the lanes.
Passenger vehicles, such as cars, SUVs, most vans and pickup trucks, will pay the same toll rates. Large and extra-large trucks will pay a higher rate to use the express lanes.
Eligible HOVs with an E-ZPass Flex in "carpool mode" can use the express lanes toll-free. Drivers can order an E-ZPass at ezpassva.com or get one in person at many AAA offices, Connector Stores and Giant and Wegmans grocery stores across Northern Virginia.
Other payment options are also provided through ride66express.com and the 66 Express Lanes Customer Service Center.
Jeffrey McKay, chair of the Fairfax Board of Supervisors, said Northern Virginia residents have rallied against toll lanes for years. Still, he noted that he believes having the express lanes separate from the general lanes will "save time" for all drivers.
"I confess that just this past weekend, I used the 66 toll lanes – the Express Lanes – to be able to get to my son's soccer on time and be able to see him play in it," McKay said. "And so this is life-changing for folks to be able to have the opportunity to be able to save time to be able to decide how quickly they want to get somewhere."
The project was funded through a public-private partnership between the commonwealth and I-66 Express Mobility Partners, a consortium of private developers including Cintra, Meridiam and the APG Group.
Youngkin touted the private sector's role in helping to get Virginia taxpayers "the best deal."
"The 66 Express Lane partnership with the I 66 Express mobility partners was competitively procured ... and what that also means is that partnership transferred the responsibility for financing and risk management to the private sector – protecting Virginian's tax dollars while accelerating the delivery of this critically needed transportation project," Youngkin said.
As part of the 2016 comprehensive agreement, Express Mobility Partners is responsible for the project's design, build, finance, operations and maintenance through 2066.
The consortium also agreed to provide the state with an additional $579 million to fund additional transportation infrastructure improvement projects as part of its bid proposal.
Prince William Board of County Supervisors Chair Ann Wheeler told event attendees that this project will change Prince William residents' "quality of life" by helping decrease their commute time.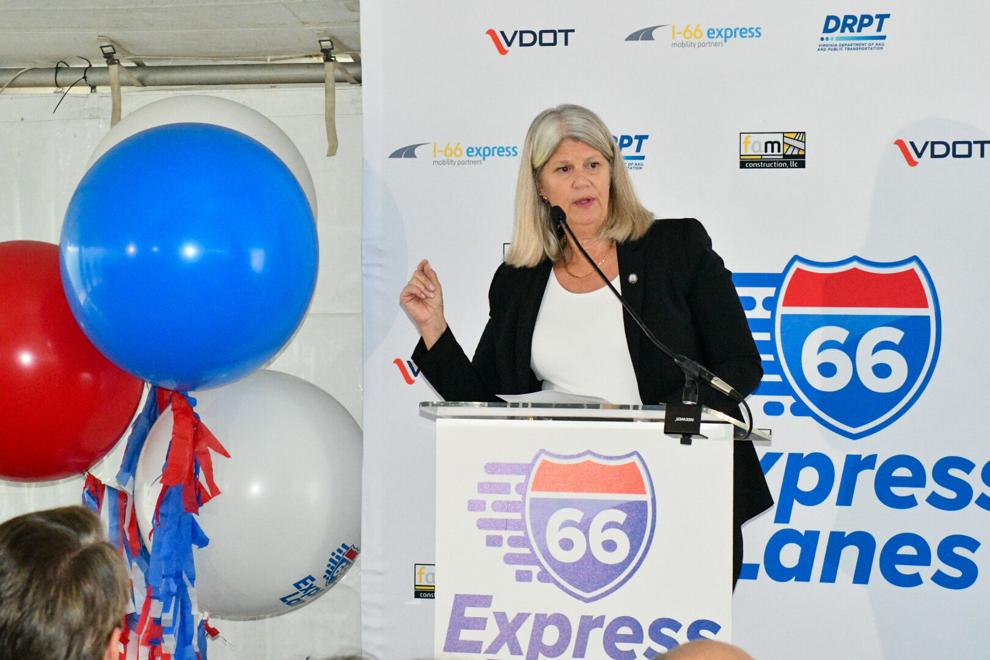 "It's not a secret that those of us out of Prince William County [have] been plagued with some of the worst commutes for decades, going into D.C.," she said. "That actually changes today. This is a game changer for Prince William County."