The majority of employers in the Washington area plan to delay their workers' return to offices until sometime next summer because of the persistence of the pandemic, according to the Greater Washington Partnership's latest COVID-19 snapshot.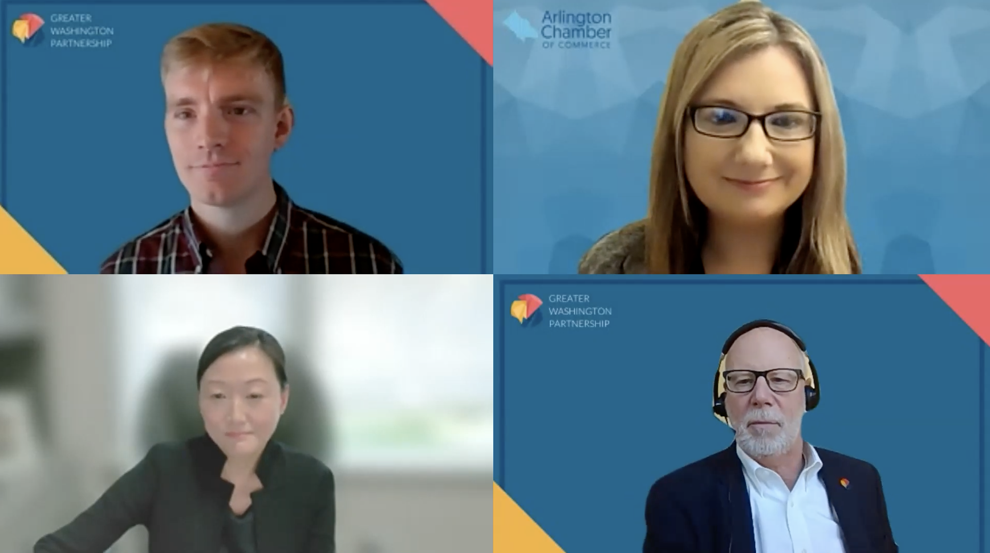 The partnership, in collaboration with the accounting firm Ernst & Young LLP, published its third iteration of the "Capital COVID-19 Snapshot: Safe Return to Worksites" on Monday, examining how soon employers plan to bring their employees back to the office, if at all.
The study, conducted between Sept. 9 and Sept. 30 surveyed 164 employers – representing about 290,000 employees from Baltimore to Richmond – and found "elevated levels of community transmission, and concern over COVID-19 variants have delayed the broader return to the office that was previously anticipated to have happened by now."
A prior Snapshot survey, conducted in December 2021, found that most employers expected more than three-quarters of employees to return by fall 2021 as the COVID vaccine became more widely accessible.
However, employers who participated in the latest survey cited COVID infection rates, employee health concerns, school and childcare status, and the reopening of other organizations as reasons for the delay in bringing back workers in person.
During a press briefing Monday about the survey, Kate Bates, president and CEO of the Arlington Chamber of Commerce, ​​said that while she expects a majority of Arlington's workforce will be in-person by 2022, the results indicated that work models will vary widely depending on individuals' needs.
"We are not seeing a one-size-fits-all approach," she added. "Our businesses are varied and so are their needs. Some are delaying office lease decisions, for the time being, whether that means extending their current leases or utilizing one of our many co-working space options; some are almost entirely back in their offices, while others are still primarily remote."
Approximately 60% of respondents expect that 68% of their employees will be onsite on a typical workday by summer 2022. The survey also noted that 38% of employers expect the amount of their employees' telework will decrease, while just over half expect it will stay about the same.
Michelle O'Hara, executive vice president and chief human resources officer at Science Applications International Corp., a Reston-based technology company, said that over the last year and a half the majority of her company's employees have continued to telework mainly for safety reasons. But O'Hara also acknowledged that she thinks these new office models, such as remote or hybrid work, are here to stay.
"Our own employees have told us they value having as much optionality and choice as possible when it comes to flexible work, and we hear the same thing from candidates we recruit," O'Hara said during the briefing. "So, for flexibility to be impactful, it has to be personalized in some way, which is hard work and so we're working really hard to make that happen."
Once workers do go back into the office, employers' strategies for mitigating COVID infections also vary widely.
The most common response from employers about mitigation strategies was requiring some sort of COVID-19 quarantine policy. Almost 60% of employers said they would also require employees to wear masks on site, regardless of any local mask mandates.
According to the survey, 46% of respondents do not expect to require employees to get the COVID-19 vaccine, while 54% will require employees to get the vaccine or submit to regular COVID testing. Employers estimated that 89% of their workforce was already fully vaccinated.
When asked about their plans to increase or decrease physical real estate, 75% of employers said they are not planning to make any changes, with 10% thinking they may reduce their physical real estate and 8% saying they would expand their physical office space.