Thousands of military enthusiasts converged on Nokesville last weekend, as scores of tanks, jeeps and armored vehicles roared to life among uniformed re-enactors at the annual Tank Farm Open House
The event is designed to raise awareness and funds for the Americans in Wartime Experience Museum, planned to be built alongside Interstate 95 in Dale City.
The jewel of the 50-plus vehicle collection of Allan Cors, the museum's founder, is a World War I-vintage tank, which has been restored to operational condition, said Marc Sehring, operations manager of the Tank Farm. Sehring said it was the biggest challenge of them all.
"It's a lot of maintenance time, chasing gremlins and issues in vehicles, chasing parts all over the world," Sehring said. "A lot of parts were missing, and it took extensive research to find the parts. I even found a few parts on eBay, which was really surprising. It was a lot of hard sourcing for something built in 1918."
An estimated 20,000 attendees visited the event Saturday and Sunday, mingling with re-enactors and lining an oval track to watch the pristine war machines roar past.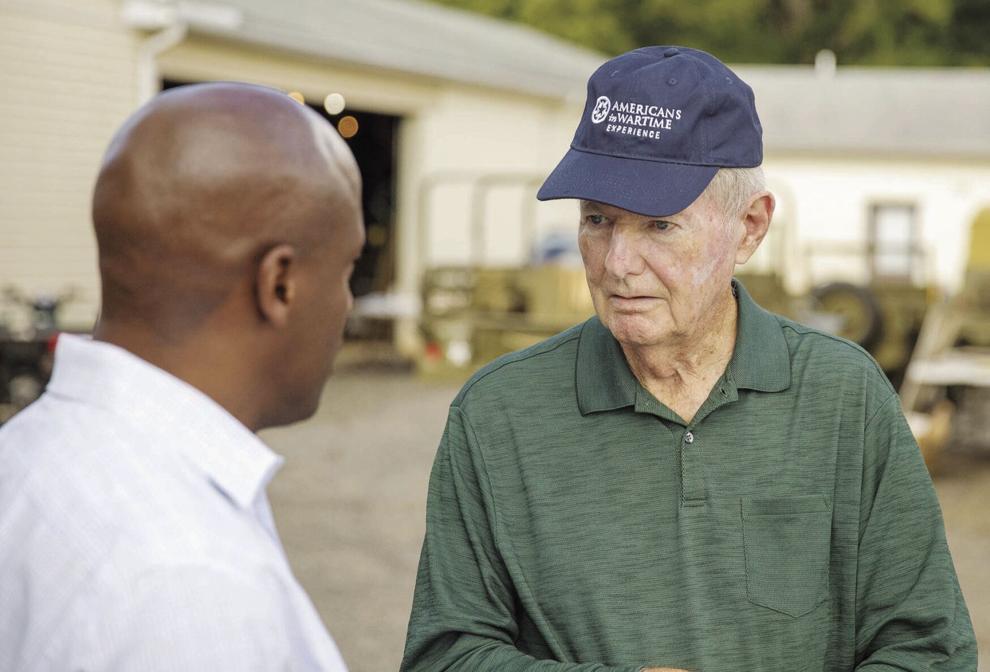 Cors said he has been interested in military history since childhood and began collecting military guns when he was just 12. His first wheeled purchase was a 1942 Ford-model Jeep in 1982. A few years later, he attended a meeting with military collectors, met someone who collected tanks, and bought his first.
"We got to be good friends," Cors chuckled, as he stood next to his World War I tank. As his collection grew, he was intent on making them operational. "Over the years I bought 25 truckloads of parts to keep all this stuff running."
Cors eventually realized that he was more interested in the veterans' stories than the vehicles.
"The vehicles are just a medium to tell a story with," he said. "It's their service that got my attention, and I'm proud to continue to honor those that served and to try to convey to future generations the values they generated by serving their country."
The intent to grow this into a national museum took a big leap in 2010, when the Hylton family of Prince William County donated a 70-acre site for the facility. CEO Dennis Brant said site landscaping has already begun.
"We will have a final site plan by October, and then we will begin retaining walls for the Landscapes of War," which will be an interactive experience with the tanks "and begin building within the next 12 to 24 months," Brant said.
Adam Knight, of Gettysburg, Penn., was dressed as a World War II U.S. Army sergeant and admiring the view from atop an M24 Chafee Light Tank. Knight said it's been a life-long fascination.
"I grew up loving history, and I started off as a Civil War re-enactor, and then I branched out and developed a love for tanks," Knight said. "I've been doing this for about 12 years now, and I go to 20 or 30 shows every year."
Brant said the museum will educate the public – especially young people – by telling personal military stories that document the realities of war and the sacrifices made by Americans striving to preserve our freedoms.
"It's really exciting," Brant said. "I want to get people back to talking about civics and what our folks in uniform do for us."