In April 2012, a man traveled to the rural landscape of the Federal Democratic Republic of Nepal as part of his job. As U.S. Ambassador to Nepal, he was working on disaster risk reduction to help save lives.
The man, Haymarket resident Scott H. DeLisi, was there to make a difference, arriving in the southeast Asian country two years after a tumultuous earthquake in early 2010.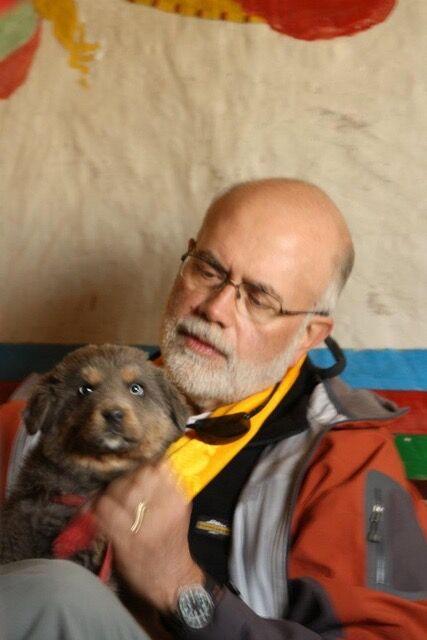 "Nepal had just gone through an internal conflict and they were seeking a new path … they needed a new constitution and new understanding to come together to build their future," DeLisi said. Clearly, he had only work on his mind as he sought to create change to help the Nepalese.
That was about to change.
Shortly after his arrival, while walking along Upper Mustang, a section of the Himalayas 12,000 feet high on Nepal's Tibetan Plateau, DeLisi stopped briefly to catch his breath. In that moment, his eyes rested upon the piercing blue eyes of a lost puppy, a puppy who spoke to him, saying, "Dhai, come here."
Is it physically possible for a dog to speak? Is it possible the pup wasn't lost but rather placed there by the universe for DeLisi to find him?
"The Ambassador's Dog," DeLisi's enticingly written and beautifully designed new children's book, invites just such thoughtful questions and answers.
About "The Ambassador's Dog"
Filled with detailed, fanciful illustrations created by Blacksburg resident and illustrator Jane Lillian Vance, "The Ambassador's Dog" was published in November.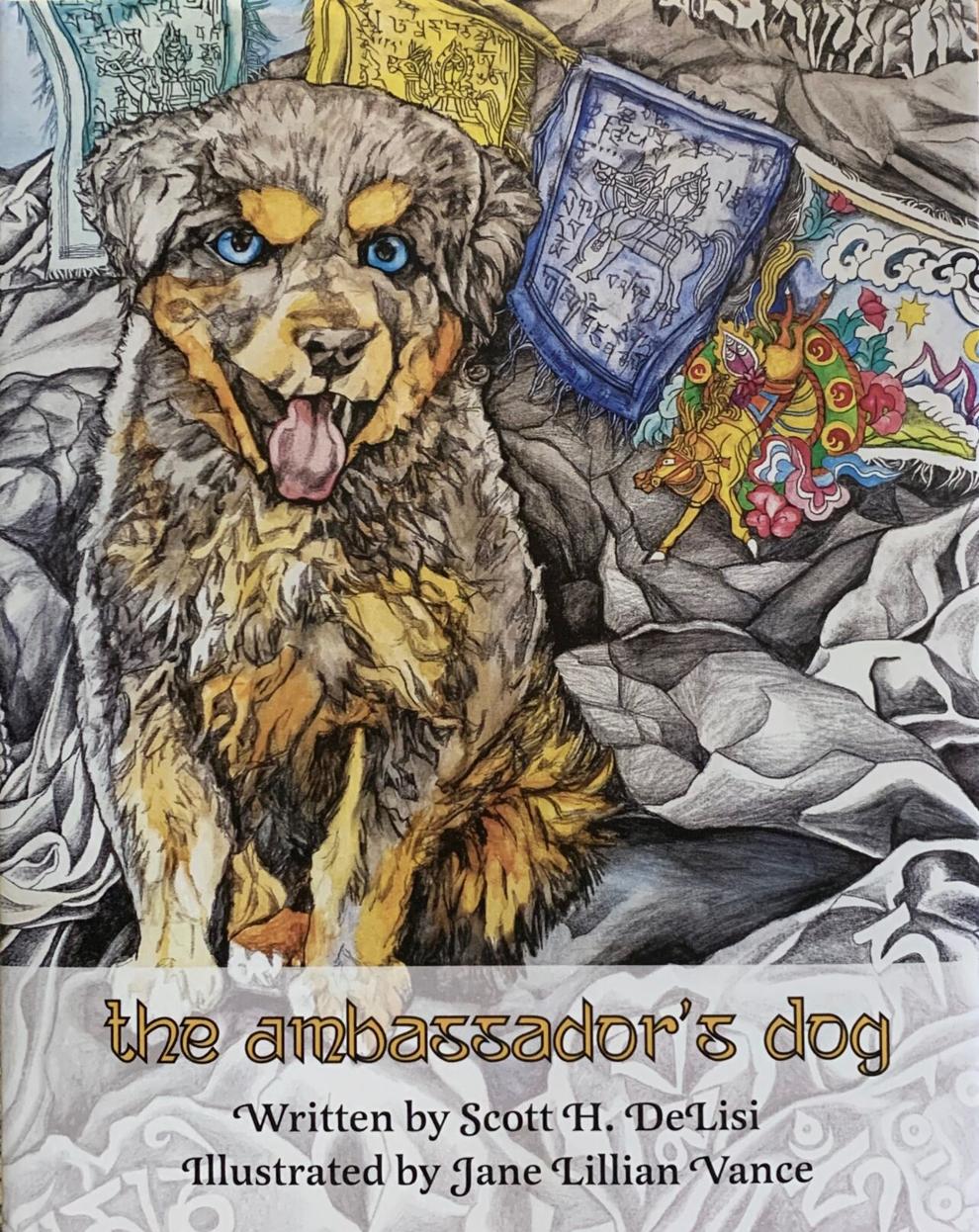 DeLisi chose a Nepalese company, Vajra Publications, to oversee the physical design, assembly, production, and shipment. Mimicking the high attention to detail found in the illustrations, the book contains pages printed with museum-quality ink on textured paper, a raw silk-wrapped hardcover, a golden bookmark, and a laminated jacket. DeLisi's conscious planning of all these details is because he hopes the book will be "a treasured object for generations."
"The experience of meeting the puppy on the trail resonated strongly with me," DeLisi said. "People would look at this dog, look at those eyes, and ask 'What's the story?'."
It's a story DeLisi shares lovingly in "The Ambassador's Dog."
The pup, nameless at first, was given an unusual, yet meaningful name by the author, a name symbolic of the geography of his home and its peoples and one you'll need to read the book to discover. (No spoilers here!)
This article originally appeared in the Gainesville/Haymarket Lifestyle Magazine, published by InsideNoVa.