Way, way back in the late 1970s, Steven Cox and Avis Renshaw had a Potomac River farm, a home in Reston and two Fairfax County farm stands.
The grandson of an Ohio farmer and the granddaughter of an engineer who helped build the Pentagon, they imagined a future literally rooted to the land, in which hard work and sound farming practices would provide a future for them and their family. 
But by 1981 they were bankrupt. They lost their farm and the farm stands due to crop failures from an unusually long drought, and couldn't get a loan to meet their expenses. Avis was pregnant with the first of their four children. She remembered how pies had sold quickly at their farm stands. To bring in money, they made pies in their home kitchen and sold them to friends, neighbors and farm markets.
"I learned to bake by trial and error," Avis remembers. "We took a bunch of recipes and tried them all, and we were systematic about finding out what we liked and what we didn't."
Steven sourced the fruit, flour, butter and pumpkin from Virginia farms. He insisted on organic growing and demanded that produce be picked and delivered at the peak of ripeness. He used no preservatives or processed ingredients.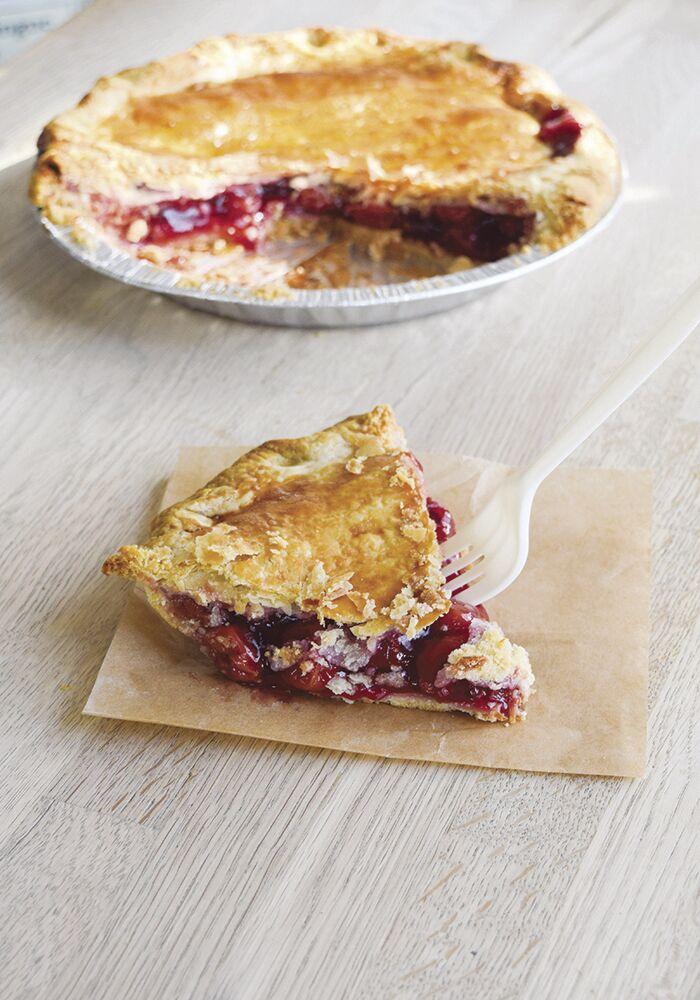 Daughter Petra (also known as "Petee") recalls that her father did much of the baking. "When it comes to pie and produce, he has a mad-professor energy about him – a zeal and fervor that's hard to dismiss." Her mother "handled the business end and sought out new markets."
They baked and baked and baked. "The key was making the crust just right," Avis adds, "and not putting in too much sugar, so you could taste the fruit."
With the birth of Clancy (now a professional soprano living in upstate New York), Avis decided to call herself Mom's Pies. A local Safeway decided to sell a few. They sold. Soon 40 Safeways wanted their pies, cookies and baked bread. To meet the demand, Steven bought an antique dough mixer, a dough rolling machine, a dough press and an oven that could bake as many as 100 pies at a time. 
None of these would fit in their home kitchen so Avis rented space in a Sterling industrial park, and their pies and other baked goods found fans. Among their earliest supporters was Supreme Court Justice Sandra Day O'Connor, who was especially fond of their sunflower crunch loaf. 
They heard a rumor – later confirmed to be true – that one of their apple pies found its way into the White House and was savored by President George H.W. Bush. (Bill Clinton later would say nice things about their lemon chess, and Barack Obama would enjoy their sweet potato pies). 
Refocus
By then Avis and her small staff were making as many as 800 pies a day. In 2003, when their industrial park landlord raised their rent, they decided to stop selling to supermarkets. Later that year Avis found an old Leesburg gas station at the "pie shaped" intersection of Loudoun and East Market streets and turned it into a retail shop. She used the small shed behind the shop to make the pies. 
They soon opened another location in Occoquan's historic district that also had room for on-site baking. When that landlord offered them additional space, daughter Petee, who had been studying cuisine and viniculture in Italy, suggested they fill the shelves with craft beer, vintage and boutique wine and locally produced jams, honey, pottery, Winchester's Lone Oak Coffee and Route 11 potato chips.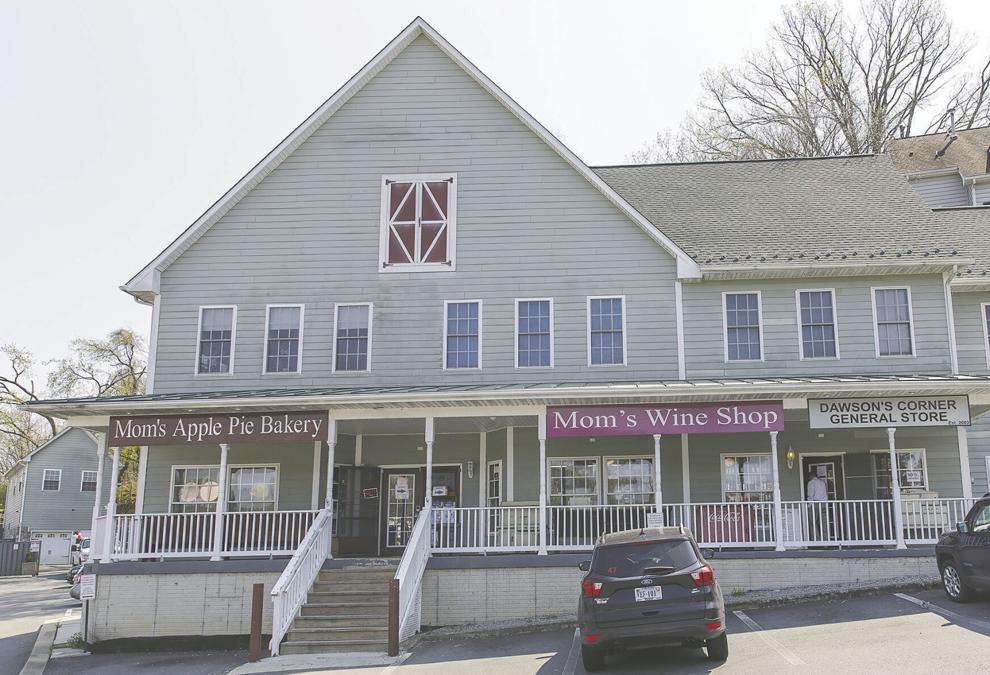 Petee managed the shop for a while, then moved to New York City, married and opened her own pie shop there. She has since opened a café in Brooklyn.
Two years ago, Avis and Steven opened a third location with on-site baking in the Hill High Marketplace, just off Route 7 in Round Hill.
Home Farm Production
The pies had not only pulled the family out of bankruptcy, but permitted them to move to Lost Corner Farm on the Potomac, just a few miles from their previous farm. With cattle, chickens, pigs and three dogs, they settled into production of most of what they needed for home and business use.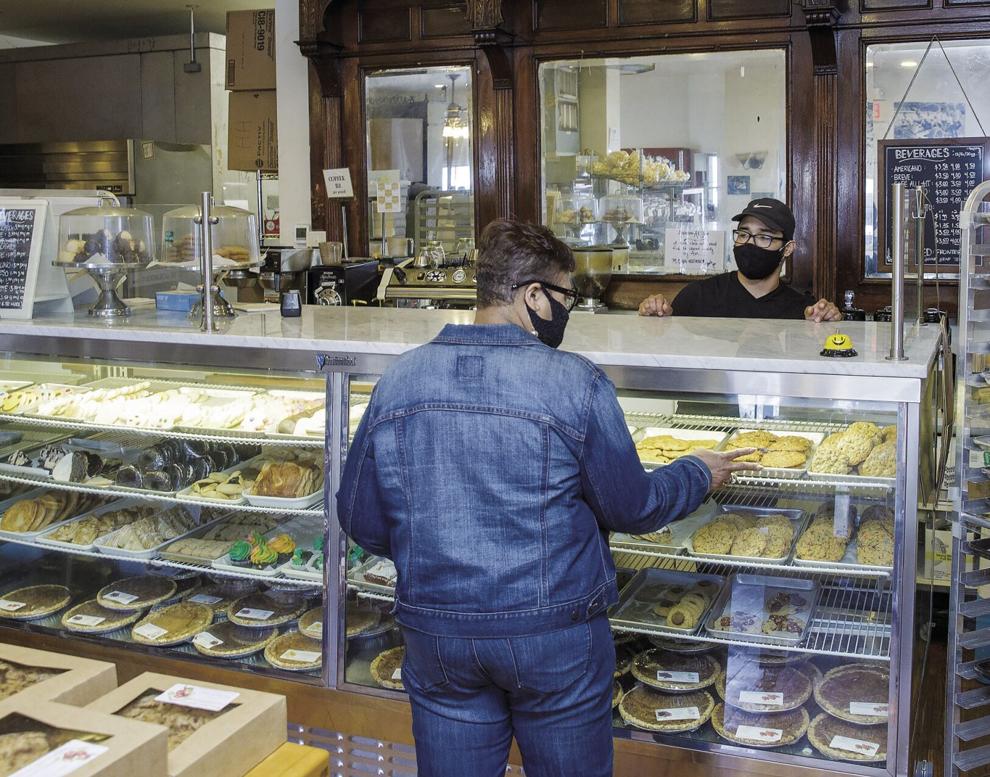 Originally, they had imagined they could raise everything they needed for their pies organically and sustainably, in their own backyard.
It didn't quite turn out that way. "We are lucky in that Virginia has the right kind of weather to grow many things," Steven says, sitting on a tractor on the Lost Corner Farm. "We not only have great soil, we have great resiliency in the soil. This allows us to grow all the berries, corn, sage, potatoes, sweet potatoes and pumpkins for the pies."
But not the apples.
"We have tried and baked every variety of apple grown in Virginia and just about every variety from the rest of the country. We owe it to the pies to use the best of everything we can find." 
Mom's currently "imports" Northern Spy, Crispin and Granny Smith apples from New York state. Flour comes from Montana.
"We planted wheat. It worked for our bread but it didn't quite pass the test for our pies."
What test is that?
"Everything has to be yummy."
With 50 full-time employees, son Tyson supervising much of the farm and bakery operations, and daughter Biansa doing the books, Avis "hasn't quite thought through" handing the business over to her children.
"I'm trying to slow down," said Avis, now a grandmother seven times over, "but I'm used to working all the time."  
This is an edited version of an article that originally appeared in the Piedmont Virginian magazine (Winter 2021), published by InsideNoVa.