The trucker involved in Monday's tractor-trailer fire that shut down Interstate 95 in Spotsylvania for hours is expressing gratitude to those who helped rescue the two pet cats he was traveling with.
The incident happened about 4:35 p.m. near the 125 mile marker.  A 2022 Freightliner tractor-trailer was traveling north around 4:35 p.m. when it experienced a mechanical issue which caused it to catch on fire, state police said.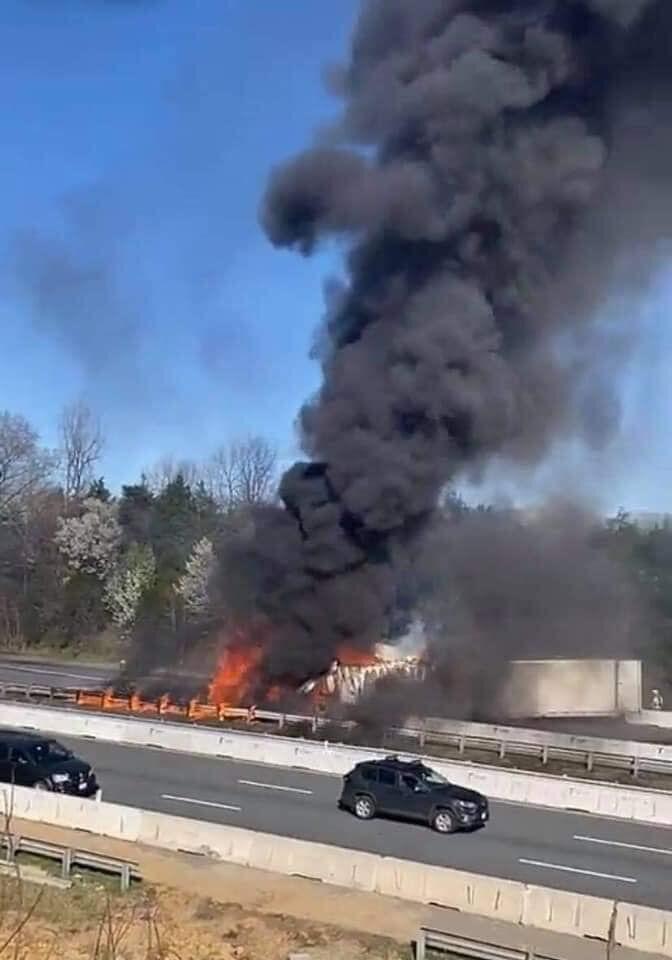 "The driver of the tractor trailer, while engulfed and prior to the vehicle exploding, did his best to safely rescue his two cats from the burning cab," Spotsylvania County Sheriff Roger Harris said in a Facebook post.
The trailer, hauling 40,000 pounds of paper, burned for hours and kept I-95 shut down for more than seven hours.
"With the owners blessing, he wanted to express his sincere gratitude to all first responders and civilians that came to his aid yesterday and also for ensuring that his furry loved ones received the veterinarian care that they ended up getting," the sheriff said.
One of the cats, Bandit, was "completely ablaze prior to first responders arrival," he said.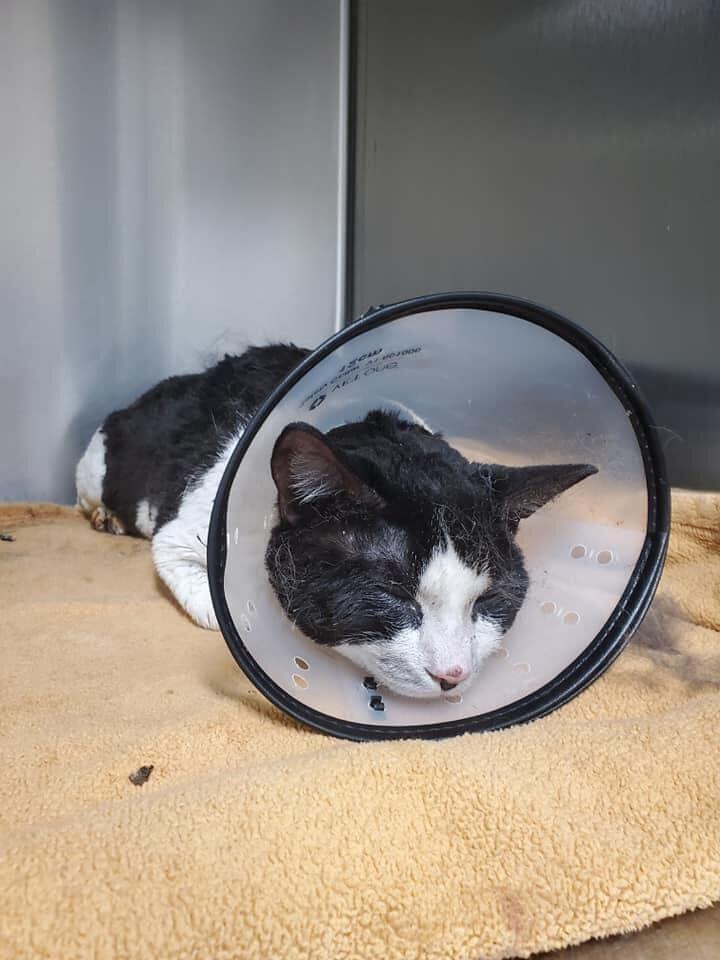 But Bandit and his partner Smokey were doing well Tuesday.
"We may not know the names of the kind citizens who helped locate him yesterday, but we can tell you that the owner is eternally grateful," the sheriff said. "Hold your loved ones, human and animal, tight. Make sure they understand their worth!"