If the federal government is willing to foot the cost for a Virginia child's after-school meal, that meal should be provided.
That's the core of a bill proposed by Del. Danica Roem, D-13th, and passed 39-0 by the state Senate Monday. The bill is now on its way to the governor for signature.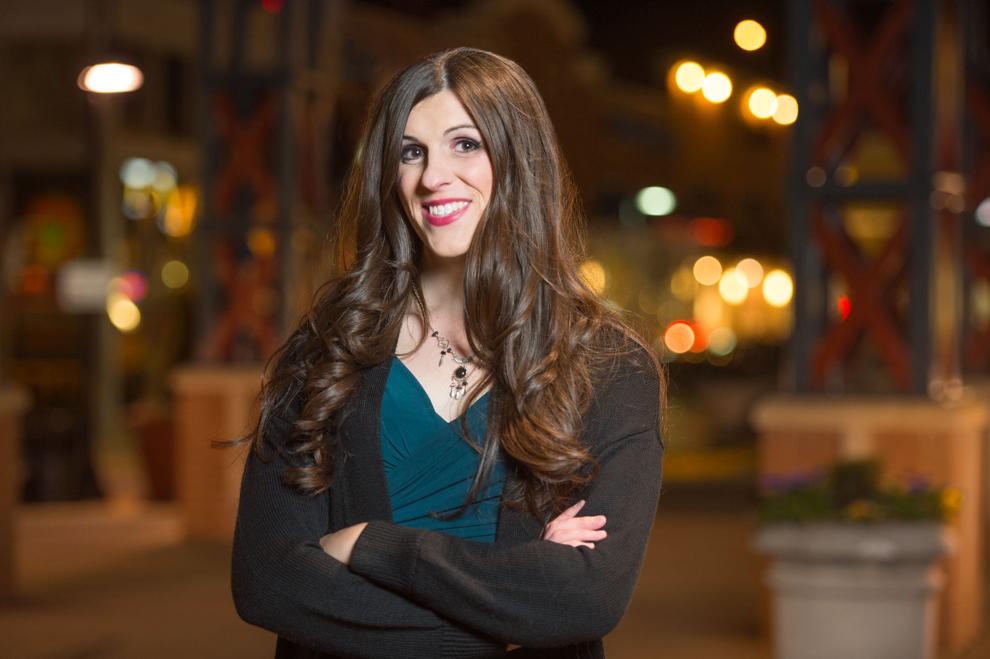 The law will mandate that Virginia public schools eligible for a program that funds no-cost after-school meals do what's necessary to offer them, or partner with a community organization that will.
Administered through the U.S. Department of Agriculture's Food and Nutrition Service, the Child and Adult Care Food Program funds after-school meals to be distributed in schools with after-school programming. To qualify, half of the school's student population must be eligible for free and reduced-cost meals.
Roem, whose district includes Manassas and surrounding areas, said under her legislation if a school can show that participation in the program isn't financially viable, it could receive a waiver from the state, but that would require proof that it wouldn't work.
"The program … is designed to be financially viable," she added. "Those programs exist for a reason. It's not just to feed some kids; they're intended to provide food for as many kids as possible."
Before the pandemic, Manassas City Public Schools traditionally used a separate community partnership to fill the same need, but Prince William County Public Schools saw participation in the program increasing steadily in the days before schools closed.
Adam Russo, the county's director of school food and nutrition services, said teachers and principals have reported a number of improvements for students participating in the program, as well as an increase in participation in after-school enrichment programs. Last school year, 47 of the county's 56 eligible schools participated, an increase of 18 schools since Russo joined the division four years ago.
"We've seen lots of anecdotal data from principals about discipline, about participation in programs, obviously our test scores, there's some correlation there," Russo said. "Whereas a kid was staying until a little bit later in the afternoon, potentially, they wouldn't have the fuel to be properly able to learn or behave. By giving them a little more nourishment, especially in some of the more vulnerable locations, these kids are now ready to accept whatever additional help is happening after school."
Roem said Prince William's program is a model for the state, but that in many other school divisions, federal money to feed vulnerable kids was being passed up.
According to Virginia Department of Education data, just 281 of 936 eligible schools participated in 2019. Roem said the reasons typically amount to logistical challenges of keeping food service operations running, but some school boards have also cited a concern that after-school programs would be over-burdened by children participating just for a meal. For a student to receive a meal, they don't have to qualify for free or reduced-cost meals themselves.
The federal food program was created in 1968 but expanded to low-income schools by Congress in 2010. The state oversees its administration in school divisions and passes on the federal reimbursement to systems providing meals. For the 2018-19 school year, the reimbursement rate was $3.54 per meal.
Russo said that among county schools still not participating in the program, two will be once schools fully reopen for students, and the remainder are located next to schools that already offer after-school meals.
The nonprofit group No Kid Hungry has also made expanding participation in the program a priority, offering grants to school systems that expand participation. In 2020, the organization provided a $5,000 grant for the Fairfax County Public Schools to help with refrigeration and storage to offer after-school meals more widely.
Roem's bill is the latest part of a push to use schools as a means for addressing child hunger as much as possible, through legislative and other means. In the 2020 session, she introduced four bills related to school meals, mostly related to debt on students' accounts.
Last March, when the pandemic hastily forced schools to close, Roem lobbied the USDA to issue waivers that allowed parents to pick up meals from schools during virtual learning on behalf of their children, a waiver the agency ultimately granted.
Another piece of legislation that Roem introduced this session also passed the Senate on Monday. The law would bar school divisions from suing parents for unpaid school meal debts, a practice that's been seen in 27 Virginia public school divisions, said Gabrielle Slais, Roem's chief of staff. 
"After fixing Route 28, this is my passion," Roem said. "Food insecurity is as real as it gets … for children in our communities. A lot of people don't like to admit this. People don't like admitting that children in our communities go home from school and they go home hungry, and they're not guaranteed a nutritious meal until they get back the next morning."