The FBI has identified a Georgia man as the attacker who ambushed and stabbed a Pentagon police officer Tuesday morning near the installation's Metro bus platform.
Austin William Lanz, 27, most recently of Acworth, Ga., died in the incident after taking Pentagon police Officer George Gonzalez's service weapon and shooting himself, the FBI said in a news release.
The deadly encounter happened at 10:37 a.m. as Lanz exited a bus at the Pentagon Transit Center in Arlington. He "immediately, without provocation" attacked Gonzalez with a knife, severely wounding him, the FBI said.
"A struggle ensued, in which the subject mortally wounded Officer Gonzalez and then shot himself with the officer's service weapon," the FBI said. Other Pentagon police officers engaged Lanz, who ultimately died at the scene.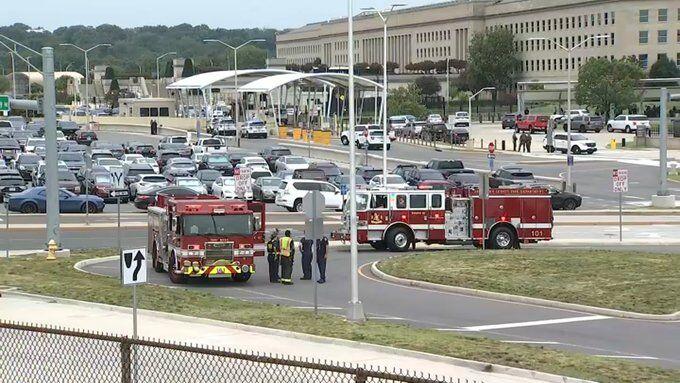 A civilian bystander was also injured during the incident and was taken to the hospital and released after treatment for non-life-threatening injuries, the FBI said.
Gonzalez was taken to George Washington University Hospital in Washington, where he died shortly after the attack. The Pentagon was on lockdown for about an hour and a half after the incident.
Agents are still trying to determine a motive for the ambush, the FBI said.
Lanz was arrested in Cobb County, Ga., in April on charges of aggravated battery on police, a count of making a terrorist threat and a charge for rioting in a penal institution, the Associated Press reported. He was charged that same day with criminal trespassing and burglary charges, according to online court records.
He was released on $30,000 bond in May, the AP reported.