A 17-year-old boy wanted for killing his mother and 6-year-old brother and shooting his father is jailed in Durham, North Carolina, but will be returning to Fauquier County this week.
Levi Norwood was captured Saturday after a clerk called him in for shoplifting at Target on Chapel Hill Boulevard in Durham.
This weekend, he waived his right to an extradition hearing in North Carolina and will be returned to Fauquier County, where he will remain incarcerated in a juvenile detention facility, the sheriff's office said Monday.
Norwood has been charged as a juvenile with two counts of murder, Mosier said. But that status is likely to change. 
In Virginia, any juvenile older than 14 and charged with first-degree murder will be automatically transferred from juvenile court for a preliminary hearing and trial as an adult.
Norwood won't be eligible for the death penalty, which the U.S. Supreme Court abolished for juveniles in 2005.
A bloodhound tracked Norwood from his family's home in the 12800 block of Elk Run Road in Midland overnight Friday into Saturday, to an area near Crockett Park off Va. 28. On Saturday morning, a resident in the area reported their car stolen.
The murders were discovered about 6 p.m. Friday when Norwood's father arrived home and found his wife, 34-year-old Jen Norwood, and 6-year-old son Wyatt dead from apparent gunshot wounds, the sheriff's office said.
Joshua Norwood, 37, was confronted by his teenage son, who fired several gunshots at him, the sheriff said. Wounded, Joshua Norwood left the house and called 911. He was taken to an area hospital with serious injuries but was in stable condition this weekend.
Detectives are now trying to unravel a motive for the crime, Mosier said. There was no known police involvement with the family, except a 911 hangup call back in 2018, the Sheriff Bob Mosier said.
School officials said they had no indication prior to Friday night's shooting of anything criminal involving Norwood, who is student at Liberty High School in Bealeton.
After the shooting, deputies initially thought Levi Norwood was barricaded in the house. But at 10:15 p.m., after several hours of attempting to establish contact, SWAT entered the house and found he wasn't there.
At a Saturday news conference, Mosier said when deputies originally arrived at the home, they observed the two victims in the house. At some point after the shooting, Levi Norwood fled, leading to an intensive nightlong manhunt.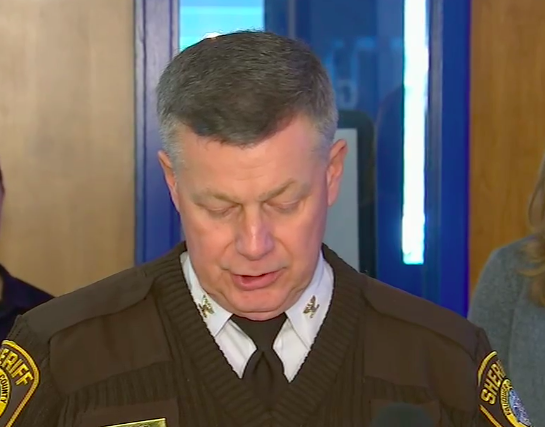 Levi Norwood is a student at Liberty High School in Bealeton and his little brother was a first grader at Mary Walter Elementary School.
Fauquier schools superintendent David Jeck said staff on Sunday was preparing for counseling and crisis management at county schools when class resumes Tuesday.
In a public Facebook post, Jen Norwood's niece Shaylee Overblock said her aunt was "one of a kind," with kindness in her heart.
"... A piece of me went with you and Wyatt both!" she wrote. "This is so hard to believe ..."
Jen Norwood's sister, Mary Overlock, publicly posted on Facebook a cryptic message along with a photo of her nephew's wanted poster: "Those who inflict pain often forget that life always comes a full circle."
Stay with InsideNoVa.com for updates.