A tractor-trailer carrying pigs crashed and caught on fire on Interstate 95 north near Quantico on Friday, killing 20 pigs and snarling traffic all day.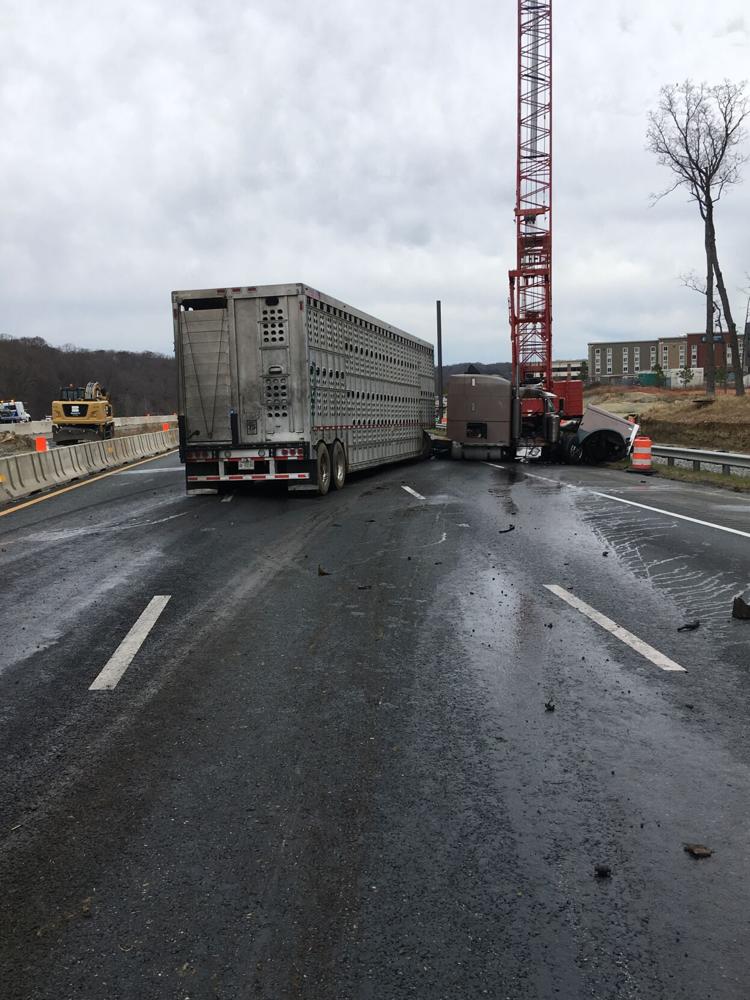 Virginia State Police Trooper E. Byrd is investigating the crash at the 147.2 mile marker in Stafford County around 10:30 a.m. A 2005 Peterbilt tractor-trailer was traveling north on I-95 when it ran off of the left side of the roadway and collided with a Jersey wall. The tractor-trailer then jackknifed, came to rest across the travel lanes, and caught fire. 
The driver of the tractor-trailer, David L. Ressler, 58, of Waynesboro, Pa., was not injured in the crash and was wearing a seatbelt, said state police Sgt. Brent Coffey.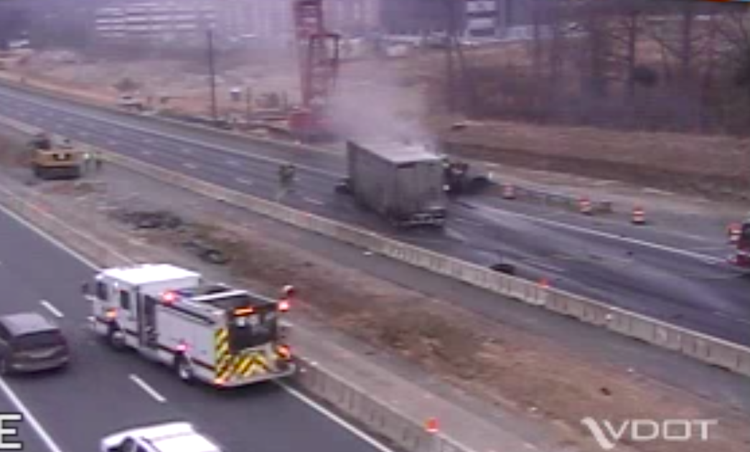 Approximately 200 pigs were being transported in the trailer at the time of the crash. A veterinarian responded to the scene to assess the livestock. Approximately 20 did not survive the crash, to include six that had to be euthanized by the vet, Coffey said.
Ressler was charged with reckless driving.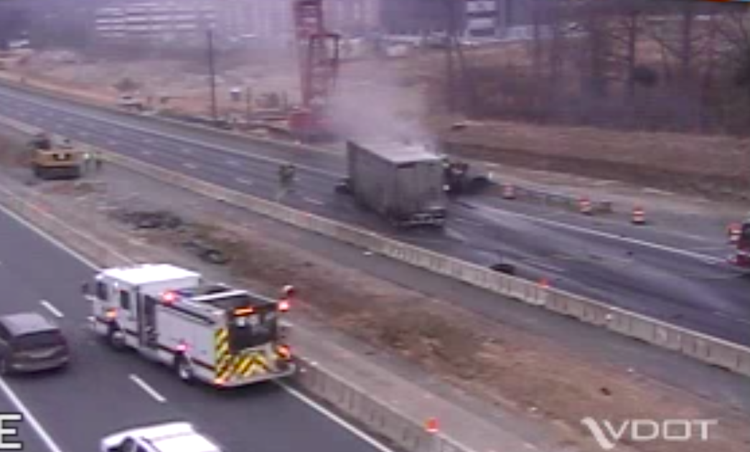 The northbound lanes of I-95 were completely closed for about two hours, then the right lane and shoulder were blocked for several more. Traffic was detoured to U.S. 1 and traffic was backed up more than 10 miles.