A man suffered possibly life-threatening burns early Wednesday as he coaxed the family dog from their burning Lake Ridge home.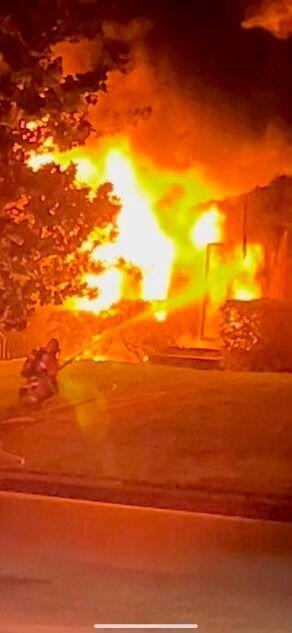 Firefighters were called to the 12000 block of Point Longstreet Way off Hedges Run Drive at 12:07 a.m. and arrived to find the house engulfed in heavy fire and smoke, said Prince William Fire and Rescue Assistant Chief Matt Smolsky.
The residents, two adults and a child, woke to the sound of fire on the rear deck. As the family started to evacuate, the man was able to coax the dog out, but suffered burns while still inside, Smolsky said. The man was found outside the house when crews arrived. The family dog was able to get out and is in good condition, he said.
The man suffered "possible life-threatening burns" and was taken to a regional burn center for treatment, Smolsky said.
"The discovery of the victim and the volume of fire required crews to request a second alarm to assist," he said.
The house sustained extensive damage and was posted unsafe to occupy by county building officials. The American Red Cross assisted the displaced family.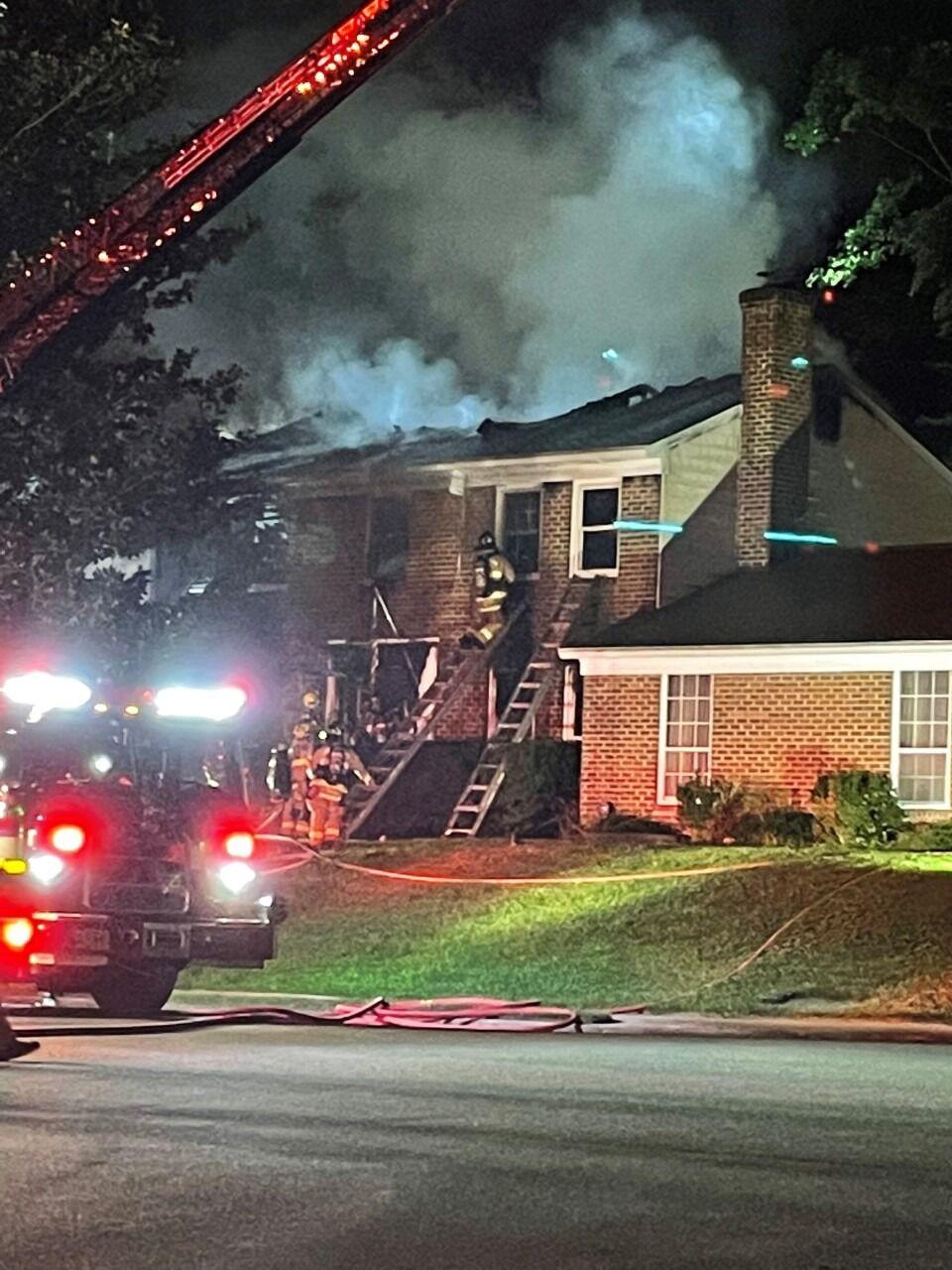 The Fire Marshal's Office is investigating the incident as accidental, Smolsky said.