Voters across Virginia are heading to the polls Tuesday to select Democratic nominees for the state's top three offices and party candidates for two dozen seats in the Virginia House of Delegates.
All usual polling locations are open until 7 p.m. 
The most attention has been focused on the Democratic gubernatorial nomination, where former Gov. Terry McAuliffe of McLean is seeking to earn the right to run for the job again. He is opposed by four candidates, including former Prince William County Del. Jennifer Carroll Foy, current Del. Lee Carter of Manassas and current Lt. Gov. Justin Fairfax of Fairfax County.   State Sen. Jennifer McClellan of Richmond rounds out the field.
In the race for the lieutenant governor nomination, considered to be wide open, Prince William County Del. Hala Ayala earned the endorsement of current Gov. Ralph Northam, but Roanoke Del. Sam Rasoul raised the most money during the campaign. Other candidates include Arlington Del. Mark Levine and Fairfax NAACP president Sean Perryman. 
Current Attorney General Mark Herring, a Loudoun County native, is seeking to win the Democratic nomination to run for a third term. He is opposed by Norfolk Del. Jay Jones. 
Early voting for the primaries began in late April. According to the Virginia Public Access Project, about 114,000 ballots had been returned statewide as of Monday, with another 38,000 mail ballots still outstanding.  Mail ballots have to be postmarked by Tuesday and received by Friday to be counted.
While low compared with the 2.8 million Virginians who voted early in last fall's general election, the number was significantly higher than the 26,000 early votes that were cast in the 2017 primary, when voters needed an excuse to cast an absentee ballot and the early-voting window was shorter. 
All 100 seats in the Virginia House of Delegates are also up for re-election this fall, and Northern Virginia voters will choose party nominees in 10 districts.  The tightest races appear to be in Prince William County, where Democratic incumbents Candi King in the 2nd District, Elizabeth Guzman in the 31st District and Carter in the 50th District all face challengers for the nomination to run for re-election.
Elsewhere in the region, the most attention has been paid to the 45th District in Arlington, where Levine faces a spirited challenge from Alexandria Vice Mayor Elizabeth Bennett-Parker for the Democratic nod. In the 86th District, which includes portions of Loudoun and Fairfax counties, incumbent Democrat Ibraheem S. Samirah is being challenged by Irene Shin.
Local primaries are also being held in Arlington County and the city of Alexandria, both Democratic strongholds.  In Alexandria, former Mayor Allison Silberberg is trying to win her seat back from current Mayor Justin Wilson, who ousted Silberberg in 2018.   
The 40 seats in the Virginia Senate, including the five representing parts of Prince William, will be up in 2024.
Candidates also filed their campaign finance reports for April and May this week, showing hundreds of thousands of dollars pouring into local races.
Here are more details on the Prince William races.
2nd District
The contest for the Democratic nomination in the 2nd District quickly heated up and turned negative in the past few weeks.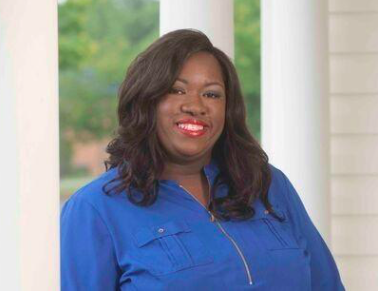 Incumbent King won a special election for the seat in January with 51% of the vote after Carroll Foy resigned to focus on her campaign for governor. The district covers eastern Prince William, including Belmont Bay and Potomac Shores, Quantico and northern portions of Stafford County.
King is being challenged by Pamela Montgomery, a former Judge Advocate General's Corps officer and civil rights attorney.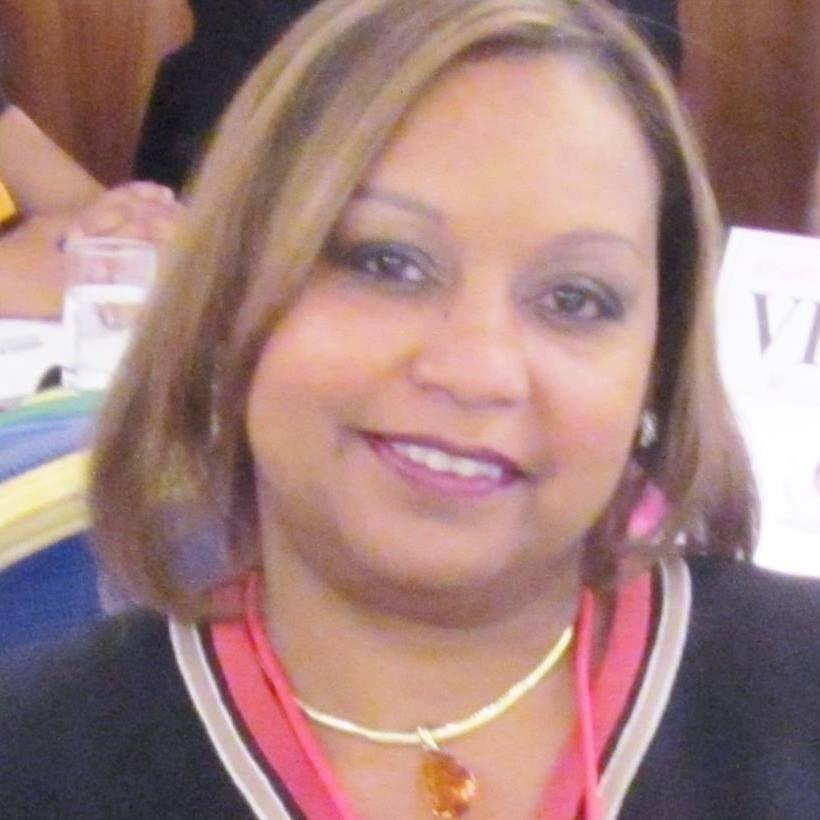 In April and May, Montgomery raised nearly four times as much in campaign funds than King. Montgomery brought in $585,851 to King's $165,152. She spent $478,500 to King's $173,806 and has $142,163 remaining over King's $69,521.
Residents in eastern Prince William County have started receiving negative attack mailers from both candidates, including one claiming that Montgomery is secretly a Republican and picturing her with former New York Mayor Rudy Guliani.
The ad falsely implies that two of the state's top Democratic donors, Michael Bills and Sonjia Smith of the Charlottesville area, are right-wing "dark money billionaires." In the last campaign finance reporting period, Smith donated $281,000 to Montgomery's campaign.
The attack mailers were authorized and funded by the Virginia House Democratic Caucus, according to the Virginia Mercury.In the most recent reporting period, the caucus contributed $62,237 to King's campaign. Other members of the General Assembly chipped in $14,450.
The Mercury reported that the spat is part of an escalation in an internal Democratic feud between advocacy group Clean Virginia and Dominion Energy. Montgomery is supported by Clean Virginia, while King has accepted money from Dominion. The company didn't provide any money in the most recent period, but previous reports indicate she has accepted $10,000.
The winner of the primary will face Republican Gina Ciarcia, a teacher at Dominion Christian School in Reston, in the November election. She received $6,175 in the reporting period and has $5,383 remaining.
31st District
The most contested Democratic race is in the 31st District, which includes portions of southeastern Prince William, including Montclair and Independent Hill, plus parts of northern and eastern Fauquier County.
Incumbent Guzman was seeking the nomination for lieutenant governor but dropped out in April and is now focusing on keeping her House seat. She was first elected in 2017, ousting eight-term Republican Del. Scott Lingamfelter and ending the GOP's 16-year hold on the seat. Guzman won a second two-year term in 2019 with 52.6% of the vote. She carried the Prince William portion of her district, but lost the small part of Fauquier.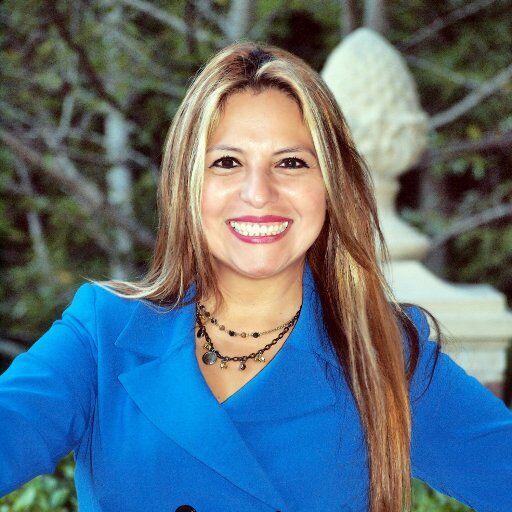 Guzman is facing three challengers in the primary. 
Rod Hall, a transportation policy advisor and former Obama Administration appointee, was leading the race in terms of fundraising with nearly three times as much money as Guzman through the end of March. However, sitting members of the General Assembly are not allowed to raise money during the legislative session, which ran from early January through late February.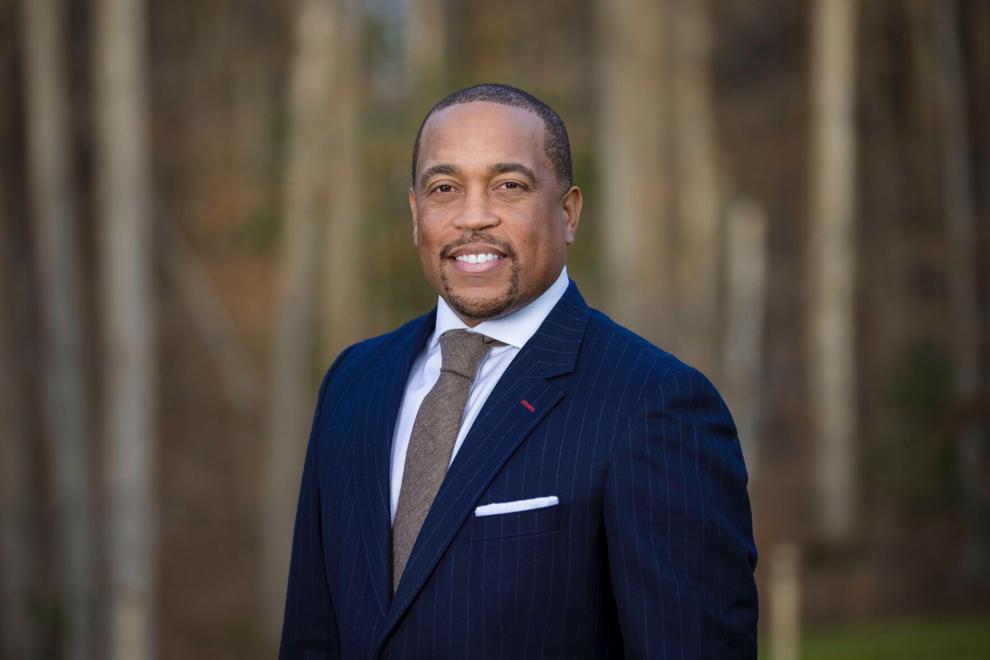 Guzman has vaulted ahead in campaign funds as she's switched focus, raising $253,639 through the end of May, although $70,000 came from her lieutenant governor campaign fund. Guzman spent $209,977 and has $114,698 remaining.
Also seeking the nomination are Idris O'Connor, president of the Prince William Young Democrats, and Kara Pitek, magisterial district chair for the Potomac Democrats.
Hall was second in the recent reporting period with $85,671 raised. Pitek received $24,747 and O'Connor received $4,284. 
Hall spent $133,215 and has $55,705 remaining. Pitek spent $30,669 and has $14,024 left. O'Connor spent $6,121 and has $2,737 remaining.
The winner of the Democratic primary will face Republican Ben Baldwin in the November election. He received $20,331 in the reporting period and has $34,887 remaining. 
50th District
In the 50th District, incumbent Carter will try to win the nomination while simultaneously seeking the party's nod for governor. The district covers Manassas and the Linton Hall area of Prince William.
If Carter were to win the governorship and his House seat, a special election would be held for his House of Delegates seat.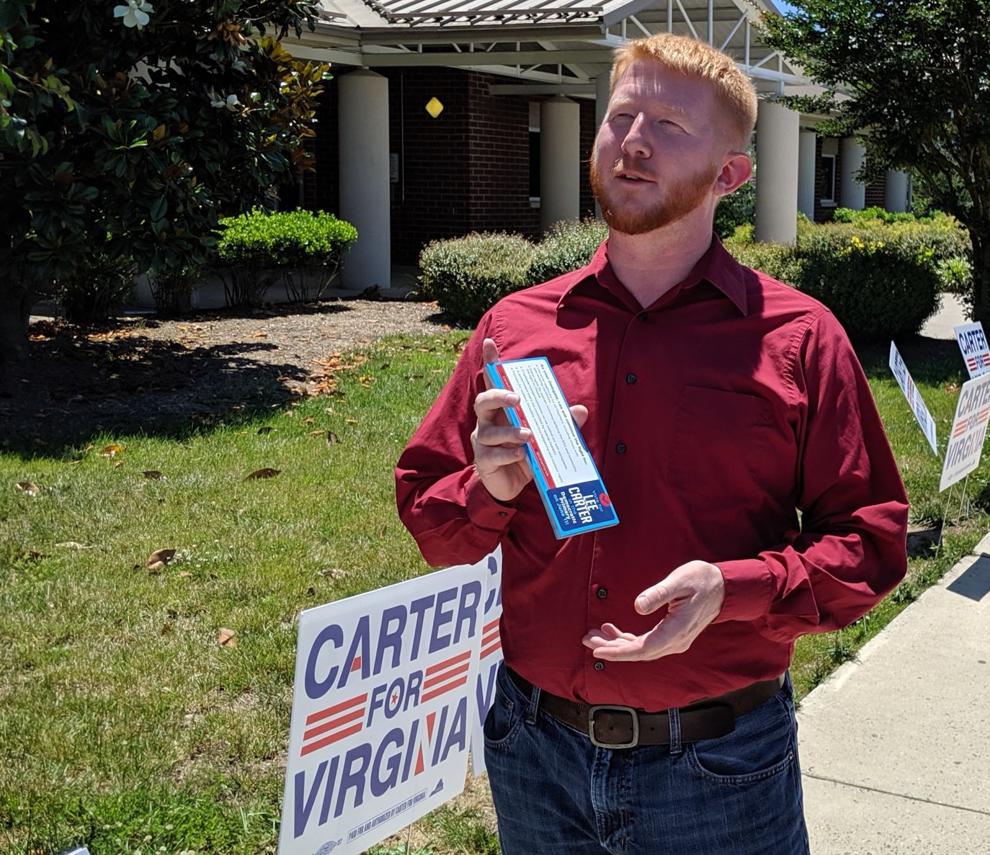 Carter won his first two-year term in 2017, knocking off six-term Republican incumbent and House Majority Whip Jackson Miller. He survived a primary challenge in 2019 and went on to win the general election with 53.25% of the vote.
Carter is a frequent target from Republicans and Democrats for being a self-avowed Democratic Socialist. 
Carter's challengers are Michelle Maldonado, a Bristow small business owner, and Helen Zurita, a Manassas activist who notably defended residents of the East End Mobile Home Park in 2016.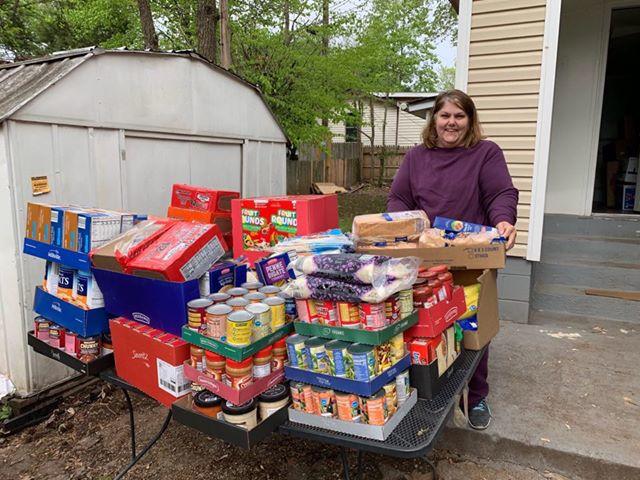 Much less money is flowing into the race than the 2nd and 31st districts.
Maldonado raised the most in the reporting period with $30,088. She spent $37,032 and has $14,696 remaining. Carter raised $12,501, spent $8,872 and has $19,858 left.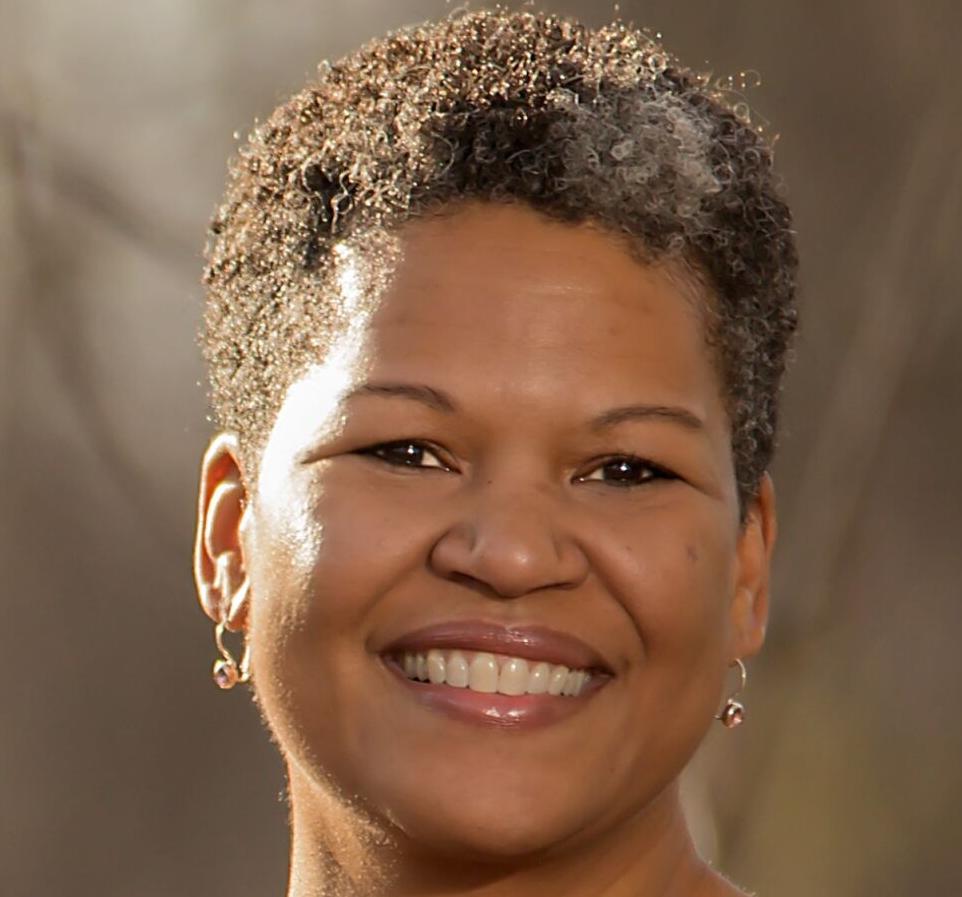 Zurita raised $2,945, spent $2,548 and has $3,968 remaining.
The winner of the primary will face Dr. Steve Pleickhardt, who won the Republican nomination in a party canvass, in the fall election. He received $4,884 and has $1,524 remaining.
51st District
The only local Republican primary is between two military veterans in the 51st District, which covers the Lake Ridge, Woodbine, Bristow and Nokesville areas of Prince William.
The seat is open after Democratic Ayala decided to forgo re-election to focus on her run for lieutenant governor. Ayala received 54.6% of the vote over her Republican opponent in the 2019 election.
Tim Cox, a U.S. Navy veteran, is squaring off with Jeff Dove, a U.S. Army veteran, for the GOP nomination.
Dove leads in fundraising with $15,908 raised in the past two months. He spent $16,113 and has $11,135 remaining. Cox raised $4,590, spent $3,389 and has $4,444 remaining.
The Republican nominee will face Democrat Briana Sewell, chief of staff for Prince William Board of County Supervisors Chair Ann Wheeler, in the general election. She received $85,960 in the reporting period and has $167,793 remaining.  
Other House races
Four other seats covering parts of Prince William will not have primaries but will be decided at the general election in November:
In the 13th District, Democratic Del. Danica Roem is being challenged by Republican Christopher Stone. The seat represents Manassas Park and nearby parts of Prince William, including Gainesville and Haymarket.
In the 40th District, which represents parts of northwestern Prince William and Fairfax counties, incumbent Democratic Del. Daniel Helmer will face Republican Harold Pyon.
In the 52nd District, which includes Dumfries and Dale City, incumbent Democrat Luke Torian is being challenged by Republican Maria Martin.
In the 87th District, which covers a small portion of western Prince William and parts of Loudoun County, incumbent Del. Suhas Subramanyam will face Republican challenger Greg Moulthrop.