As President John F. Kennedy's plane began its final descent into Love Field in Dallas on Nov. 22, 1963, a plane carrying Keith Roop was reaching its cruising altitude on its way back to Washington.
As head of White House Communications, Roop was responsible for establishing communications in advance of presidential events. He had flown to Dallas several days prior and was already heading home when Kennedy's plane landed.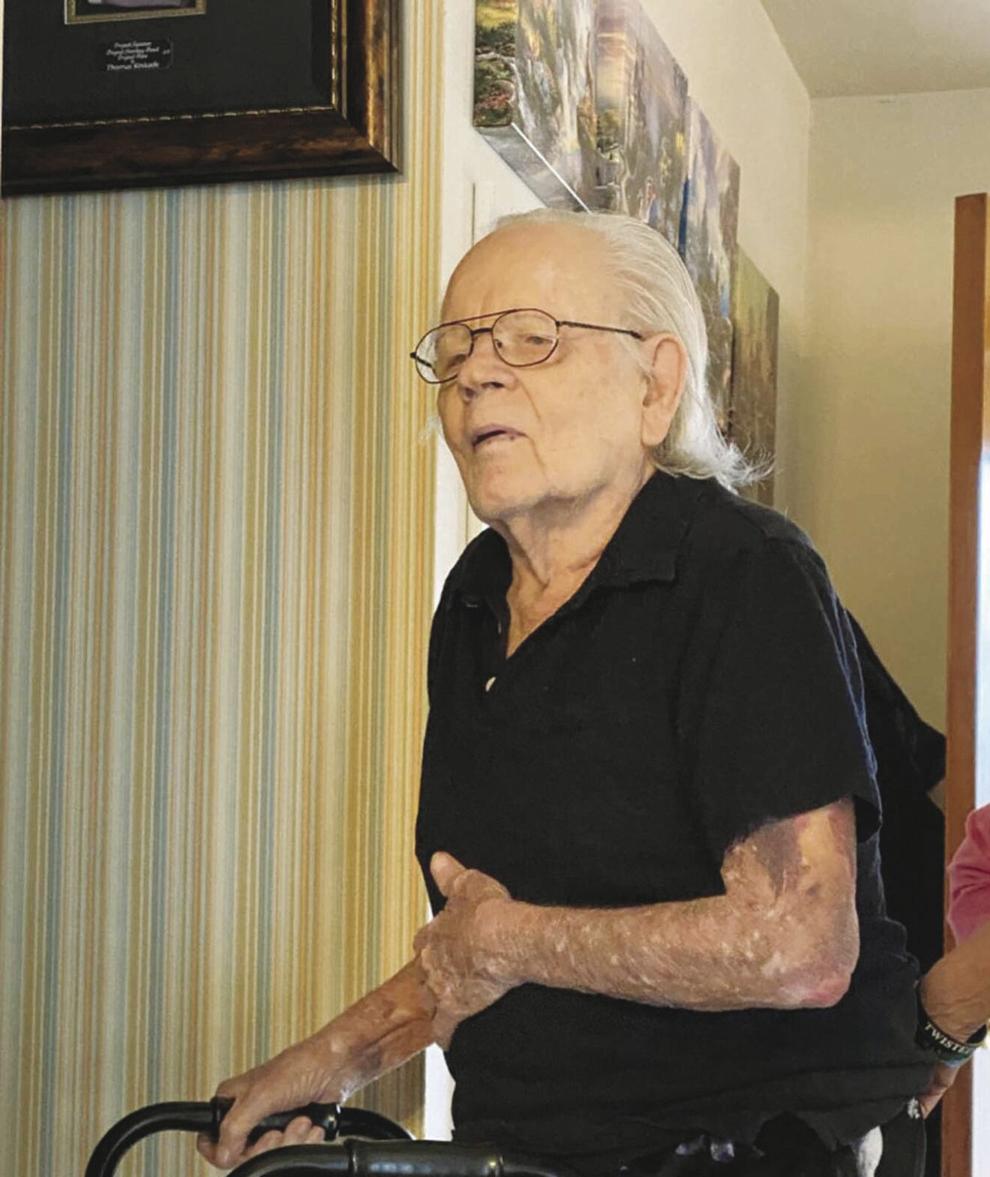 Before Roop's arrival in Washington, a call alerted personnel on the plane. It was from staff at Parkland Hospital, where Kennedy was being treated for gunshot wounds, confirming that the president had died following the shooting at Dealey Plaza.
Roop was among one of the first people in the world, outside of those in the hospital, to learn of Kennedy's death. He told his family that the days following the assassination were controlled chaos in Washington as a new administration settled into offices.
Several correspondences, the equivalent of today's emails, went out to department heads in appreciation of the work done to seamlessly establish a new president. One Dec. 2, 1963, letter from George McNally, commander of the Signal Corps stated:
"Following the tragic events of Nov. 22, 1963 and the death of President John F. Kennedy, the members of this organization displayed unusual and perceptive attention to the many details which immediately arose. In a sure, calm manner everything was done to establish and increase, where necessary, the communications required. …the multitude of changes following the assumption of command by President L. B. Johnson [was] handled with skill and attention to detail," the statement read.
Weeks later, President Johnson and his wife distributed Christmas cards to White House staff members.
In the same large envelope was a second Christmas card featuring the White House green room. Ever upholding etiquette, Jacqueline Kennedy had distributed her staff Christmas cards as planned, which she had prepared before the fateful November trip to Dallas. Although President Kennedy was deceased, the cards bore both their signatures.
These cards are just a few of the cherished items from Roop's White House communication years. Each letter was carefully stored in a photo album in Roop's longtime Stafford home.
Roop was born in 1927 in the coal town of Beckley, W.Va. He was drafted into the Army in 1945 and served for one year and six months before leaving. He re-enlisted in 1960, having realized he would earn a better salary for his family in the military. Roop served until his retirement in 1979.
Early in his training, Roop was so well-versed in radio communications that he told his instructor that he was doing something incorrectly. His knowledge and expertise in communications ultimately earned him the prestigious position as head of White House Communications.
Briefcases, photo albums and a large trunk – also from the White House – are filled with mementos of those years. Among the items are presidential lapel pins, cufflinks, lighters, matchbooks and gold presidential coins. There is even a Johnson-era White House telephone hanging on the kitchen wall.
Master Sgt. Roop was awarded a Department of Defense Joint Service Commendation Medal for exceptionally meritorious achievement in the performance of outstanding service with the White House Communications Agency from May 1961 to December 1973. A framed American flag on his wall was flown over the United States Capitol in 1979, in honor of Roop.
Roop's John F. Kennedy story is just one of many he shared with his family over the years. At 95, Roop now suffers from dementia and is losing the finer details from those historic moments.
With the loss of each detail and memory, our connection to pivotal points in history through the experiences of our veterans is also lost. Hero's Bridge encourages family members to speak with their veterans and capture the stories before firsthand accounts vanish.
Roop is being assisted in his twilight years by Hero's Bridge, which is dedicated to providing veterans a better quality of life through age-specific and innovative programs. These services are available to our Northern Virginia heroes, wherever they call home, at no expense to them or their families. For more information, go to heroesbridge.org