A Fairfax woman was arrested Sunday afternoon after crashing her vehicle on the railroad tracks in Widewater.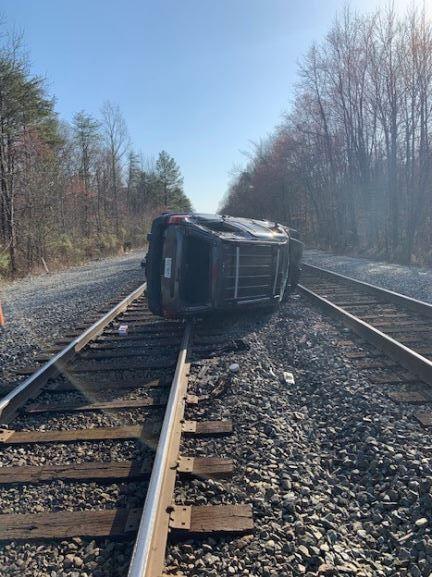 At 4:38 p.m. Stafford County's Sheriff's Deputy J.C. Thomas responded to a single-vehicle accident at Brent Point Road and Arkendale Road. Upon arrival, he discovered a Jeep Cherokee resting on its side, several yards from the intersection on the railroad tracks, the sheriff's office said in a news release.
The driver was identified as Patricia Duran, 30, of Fairfax, the release said. Deputy Thomas determined Duran had been following GPS directions and made a left turn onto the tracks per the GPS instructions. After a short distance, the car went off the rails and rolled onto it's side between the tracks. She was not injured in the crash.
Train traffic was halted until the vehicle could be removed from the tracks. Field sobriety tests were administered and Duran was arrested for DUI, the sheriff's office said. She was incarcerated at the Rappahannock Regional Jail on a $1,500 unsecure bond, derailing any plans for her evening.