Eighteen-year-old Jason and 15-year-old Justin are a pair of brothers from Springfield who love to hang out and spend time together.
Both brothers are diagnosed with cystic fibrosis, and because of their medical conditions, they learned that they were each eligible to receive a wish from Make-A-Wish Mid-Atlantic. Jason and Justin both wished to have a shopping spree, and they decided to have their wishes granted together on the same day, according to a news release.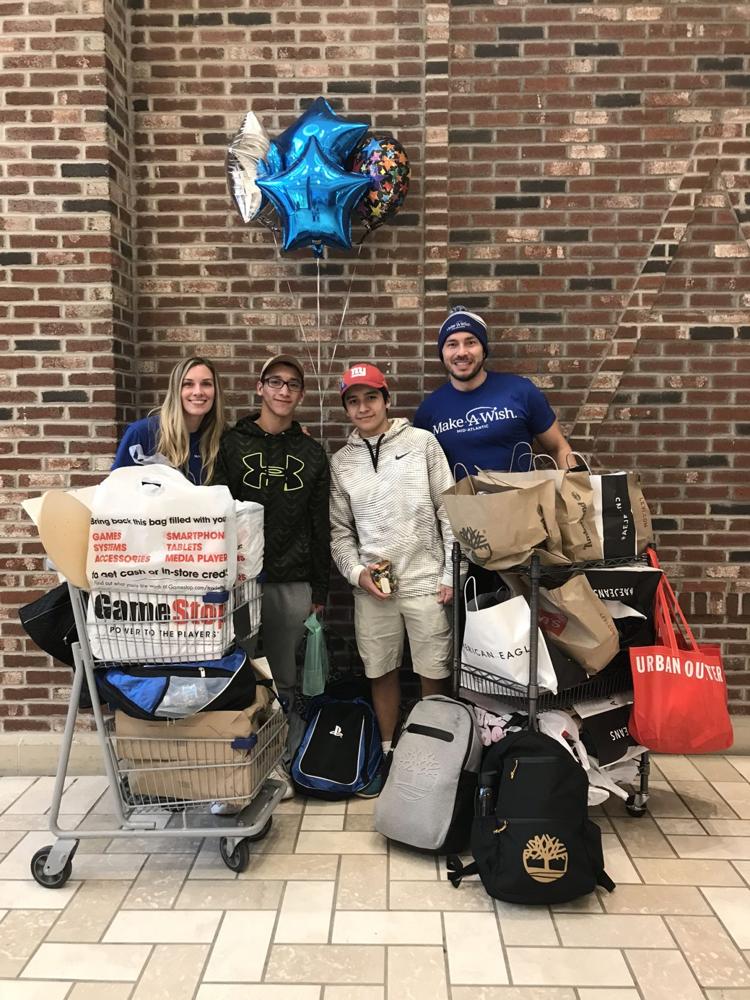 On Jason's and Justin's wish day, a limousine picked their family up from their house to bring them to Tysons Corner Center.
During the limo ride, the boys enjoyed feeling like VIPS while snacking on doughnuts and watching movies. Once they arrived at the mall, the boys each had a personalized experience shopping for their favorite items at stores like American Eagle, GameStop, Vans, Sunglass Hut and Apple.
While Jason stocked up on items that he can use when he goes to college in the fall, Justin was excited to expand his shoe collection. The boys were amazed by the treatment they received at each store, from receiving special presents and gift cards to having dedicated personal shoppers.
Both Jason and Justin had an amazing wish day and enjoyed feeling special while they shopped the day away at their favorite stores. The experience gave them a chance to leave their medical conditions behind for a day to focus on something positive and fun.
Local wishes require local donors and local support. For every wish like Jason's and Justin's that is granted, at least one other eligible child is still waiting. You can help make wishes come true for local children battling critical illnesses. Learn more and donate online at midatlantic.wish.org.