Charge your phone, watch, and earbuds quickly with this powerful wireless charging pad
Power up your necessary work-from-home devices simultaneously.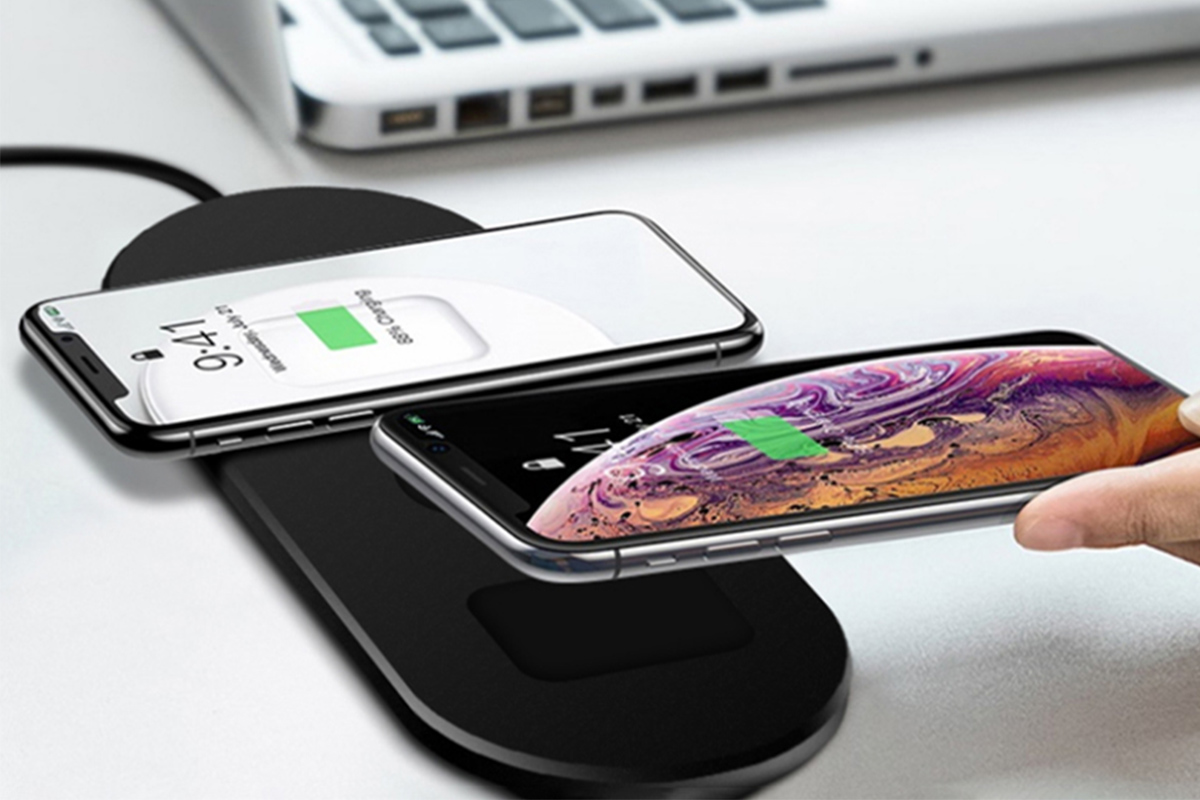 Coronavirus restrictions caused a dramatic increase in working from home. Historic amounts of jobs have become remote, necessary for employee safety and productivity. Companies have had to find a way to stay connected and flexible during unprecedented conditions. All of the communication from home requires multiple electronic devices that need to stay charged. With the 3-in-1 Ultra-Thin Fast Wireless Charging Pad, this can be accomplished quickly and conveniently. This practical charging pad can juice up your Apple Watch, AirPods, and Qi-enabled phone – the trifecta of work from home communication – simultaneously.
In today's fast-paced world, we rely heavily on our electronic devices to fulfill multiple needs. Not just used for communication anymore, our phones and watches can be used to make contactless purchases almost everywhere. The pandemic has also shifted the way we pay for goods and services. People like the safety and speed of using a touchless credit card device, as opposed to handling cash that may have lingering germs and call for a longer transaction time. Tap-and-pay convenience is everywhere now: at grocery stores, gas stations, and even the Metro system.
All of this extra use requires charging multiple devices, often at the same time. Upgrade your work-from-home setup and don't be caught without a full battery. The USB-C charging ports and provided USB-C cables make for a more stable and faster charge. There is no need to remove your phone from its case, and the silicone threads provide anti-slip protection to keep your devices from falling. There are advanced safety features, including temperature control, short circuit protection, over-power protection, and foreign object protection.
Get to work, or the store, with fully charged devices. The 3-in-1 Ultra-Thin Fast Wireless Charging Pad is normally priced $69, but with a discount of 55%, you can pay an unbeatable $30.99.
Prices subject to change.