Gail Kettlewell, former provost of Northern Virginia Community College's Manassas campus, initiated the creation of the NOVA Manassas Community Orchestrain 1992.  She established a partnership with the NVCC Education Foundation and gathered important community leaders, musicians and educators for board members and orchestra personnel.  Moving forward 27 years, Gail has rejoined the now Manassas Symphony Orchestra Board of Directors as its president.
Gail passed the orchestra's banner to subsequent board members, NVCC trustees and community leaders.  The conductor serves as an adjunct professor to the campus — NVCC students can join the orchestra for credit — and orchestra members can register to receive continuing education credit.  Since the formation of the orchestra student musicians have been included in choral works, as soloists, in master classes and performing in holiday and summer pops concerts in the Harris Pavilion in Manassas.  In his 17-year tenure as conductor and music director, James Villani has sought to share learning opportunities as well as an appreciation for classical works, MSO-commissioned works and premieres.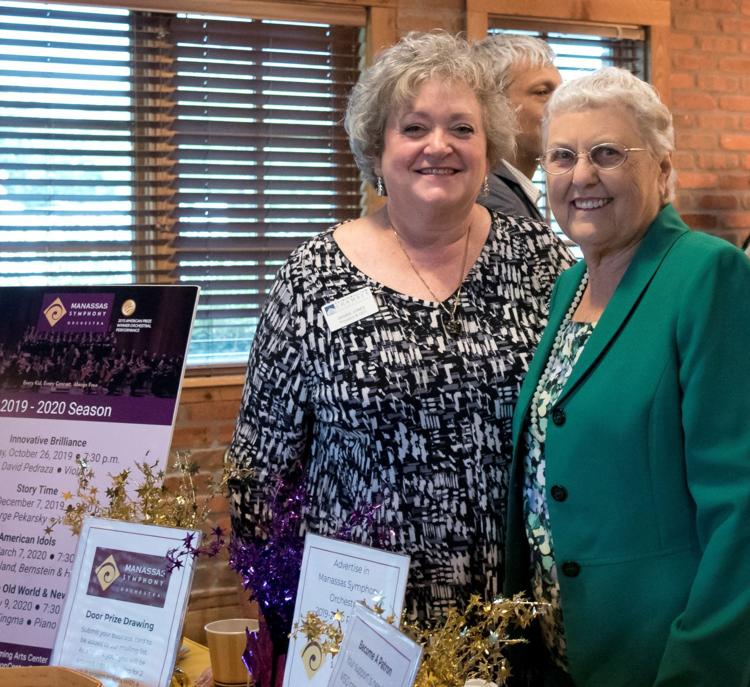 As the orchestra grew in size and programming from its performance space at the Grace United Methodist Church on Wellington Road, an Eagle Scout's project built stage pieces for the NOVA Manassas Symphony Orchestra.  With the opening of the George Mason University's Hylton Performing Arts Center and status as a resident arts partner, the orchestra became a non-profit organization in 2011. Because of the long-standing commitment of the NVCC campus system's support founded by Gail Kettlewell and the original team, there is still a strong partnership with the MSO.  When the NVCC system celebrated its anniversary, the MSO was the highlighted performing group. The symphony and its many smaller ensembles have supported community arts festival Arts Alive!, the Manassas Fall Jubilee and other school and community events.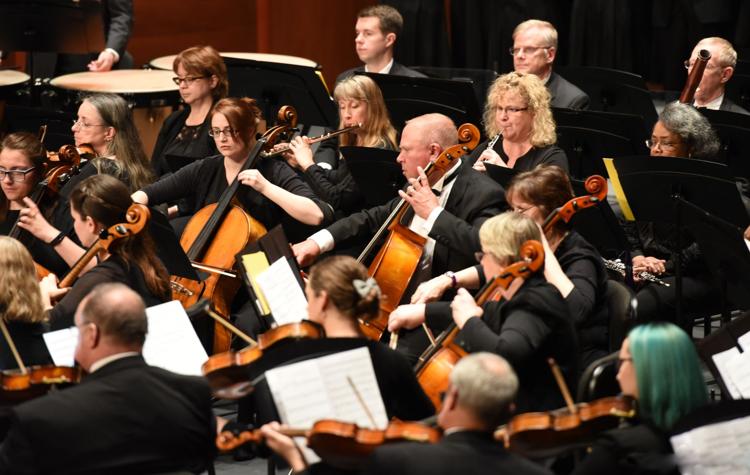 The seed for education and community involvement was planted by Gail Kettlewell. Her subsequent roles include regional, national and international accomplishments.  She served as director of development of the International Community College Town Center System in Sierra Leone in 2006, a model she designed from 35 years work with community colleges.  At George Mason University, she served as principal investigator for a grant with the University of Sierra Leone in 2009; in 2010 she received the Humanitarian Leadership Award from the National Organization of Sierra Leoneans in North America; and a special award from Ambassador Bockari Stevens at the 50th anniversary of Sierra Leone's independence celebration in 2011.
She has served as: a faculty member in English/ Reading in Virginia; director of learning resources and vice chancellor for academic affairs at Southern Arkansas University; member of the American Council on Education's Commission on Women and mentor for their Fellows Program; consultant with the U.S. departments of education, labor and defense; and a consultant with U.S. North Central and Southern Association of Colleges and Schools.  She served for three years as principal investigator for a U.S. State Department grant with the University of Montenegro to restructure the university's administration, curriculum and international office in preparation for entry into the European Union; served as a consultant to universities in Brazil, the Ministry of Education in Burundiand began work in Haiti in 2012 toward older youth and adult education.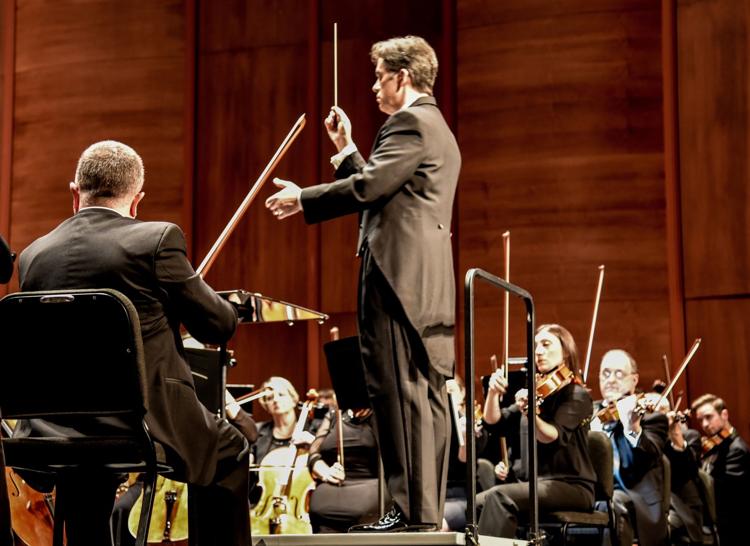 Gail retired from George Mason University in 2012.  A lifetime pianist and organist, she remains active in the world of music.  She rejoined the Manassas Symphony Orchestra family in 2018 and as the newly elected president of the board shared this statement: 
"Since its beginning in 1992, the development of this volunteer orchestra of over seventy musicians — with outstanding leadership by music director James Villani and the orchestra's recognition as the 2015 American Prize Winner for Orchestral Performance, Community Division and the 2019 Seefeldt Award for Arts Excellence, Arts Organization — is proof that the MSO has indeed met the dream of the orchestra's planners to bring outstanding performances to our region."