The George Washington Foundation, which pays tribute to the legacy of America's first president, is celebrating its centennial with a party that will continue all year long.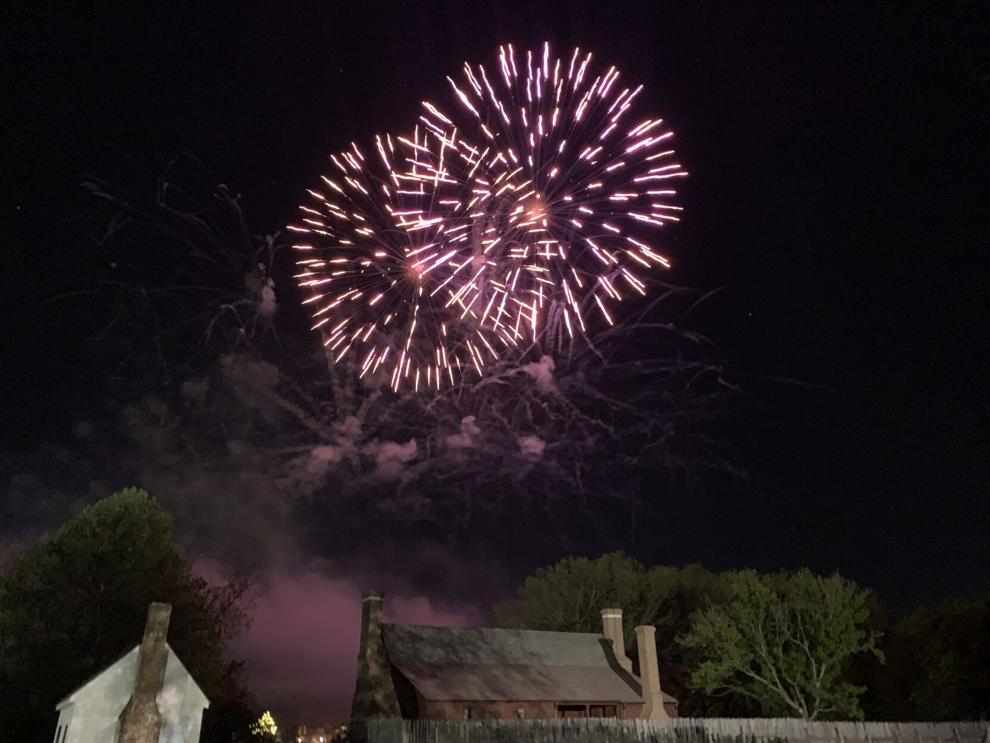 The 100th-year bash kicked off April 29 at George Washington's Ferry Farm in south Stafford, with an event sponsored by the Schoonmaker Foundation that included patriotic, swing and jazz music from the Lester Lanin Orchestra as well as fireworks.
Lori Pikkaart, marketing and communications manager for the George Washington Foundation, said over 700 people attended the community gala. "It was great seeing people mingling, dancing, frequenting the food and beverage vendors, and just relaxing and enjoying themselves in a family-friendly setting."
Residents across the river in Fredericksburg also set up lawn chairs to catch the fireworks, she added. The orchestra, renowned for playing at presidential inaugurations, was appropriate, as it played "in honor of our first president on the grounds of his boyhood home."
Some guests had so much fun that they suggested the event become annual, said Pikkaart.
The George Washington Foundation, a nonprofit organization, strives to enhance the public's understanding and appreciation of George Washington, his family and legacy. The foundation achieves this, in part, by maintaining local Washington family landmarks, including Ferry Farm, George Washington's boyhood home – and Kenmore, where his sister, Betty Washington Lewis, and her husband, Fielding Lewis, lived.
Kenmore and Ferry Farm take in over 90,000 visitors a year, said Pikkaart – "more now that we have the reconstructed Washington House," a replica that opened in 2018. Ferry Farm and Historic Kenmore are open daily from March through December.
The George Washington Foundation will continue to hold centennial activities and programs, including a Fourth of July celebration.
"We plan to bring back fan favorites in activities, as well as add new ones," Pikkaart said.
Robert Johnson, director of advancement for the foundation, said visitors to Kenmore may want to check out a new exhibit in the Bissell Gallery: "Here's to the Ladies: A Century of Preservation at Historic Kenmore."
At Ferry Farm, in addition to tours of the Washington House, there is an archaeology camp, he said, and Camp George vs. George – two summer activities popular for children.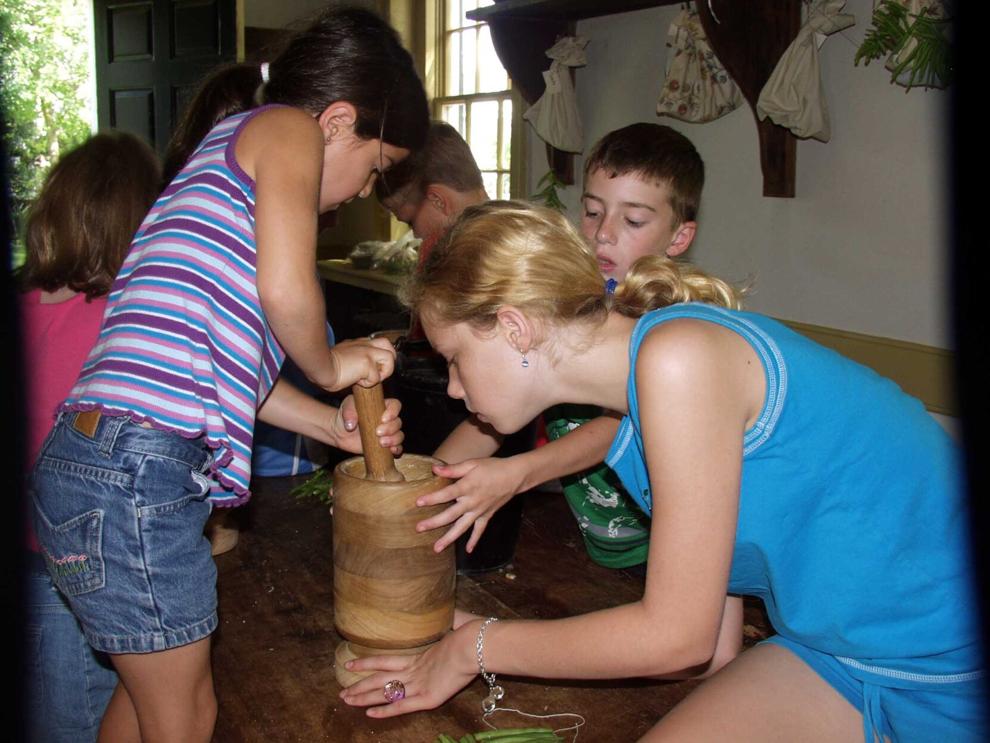 Over the years, Ferry Farm and Kenmore have been the focus of extensive archaeological research and preservation projects. Visitors to the grounds can, at times, see archaeological digs, tour the grounds, gardens and properties, take in an artifact conservation laboratory and visit exhibits.
Right now, there's an archaeological dig going on through July 29, Pikkaart said.
One exhibit explores how Kenmore was saved by the Kenmore Association, which later became the George Washington Foundation. In fact, 100 years ago, a group of women led the effort to preserve and save Kenmore from commercial development and instead used the historical site to foster education and retain a bit of history.
In 1996, the same group helped save Ferry Farm from the same fate, preserving the place along the Rappahannock River where George Washington grew up.
Over the years the properties have gone through restoration, archaeological excavations and discoveries, including in 2003, remnants of the Washington House at Ferry Farm.
People who visit the two sites will leave armed with new information. For example, according to Pikkaart, George Washington's favorite subject was math. And while the tale about Washington chopping down the cherry tree is commonly known, there are other misconceptions, she noted.
Many visitors don't realize that Washington became the figure we all know from the history books because of his time at Ferry Farm, Pikkaart said.
"He spent his formative years here, and while some might think he sprouted fully formed at Mount Vernon, he worked hard to learn and hone the skills he applied to the formation of the United States," she said.
One visitor commented that one of the foundation's movies on the lawn was reminiscent of being at a drive-in movie theater. The film, related to American history, was viewed on the grounds of an 18th century historic site.
"That's a win for us in education," Pikkaart said.
Tracy Bell is a freelancer living in Stafford County.