Since she was 5 years old, Julianne Russell dreamed of becoming a ballet dancer. 
And for the past 20 years, Russell has had a fulfilling career as a professional ballet dancer working for prestigious regional ballet companies, including the Ballet Theatre of Maryland in Annapolis and the Manassas Ballet Theatre.
But Russell, now 31, said it's finally time to retire. For her final performance, she will play the lead in Manassas Ballet Theatre's upcoming production of "Giselle" – a classic, romantic ballet that speaks to the power of true love – debuting in mid-May.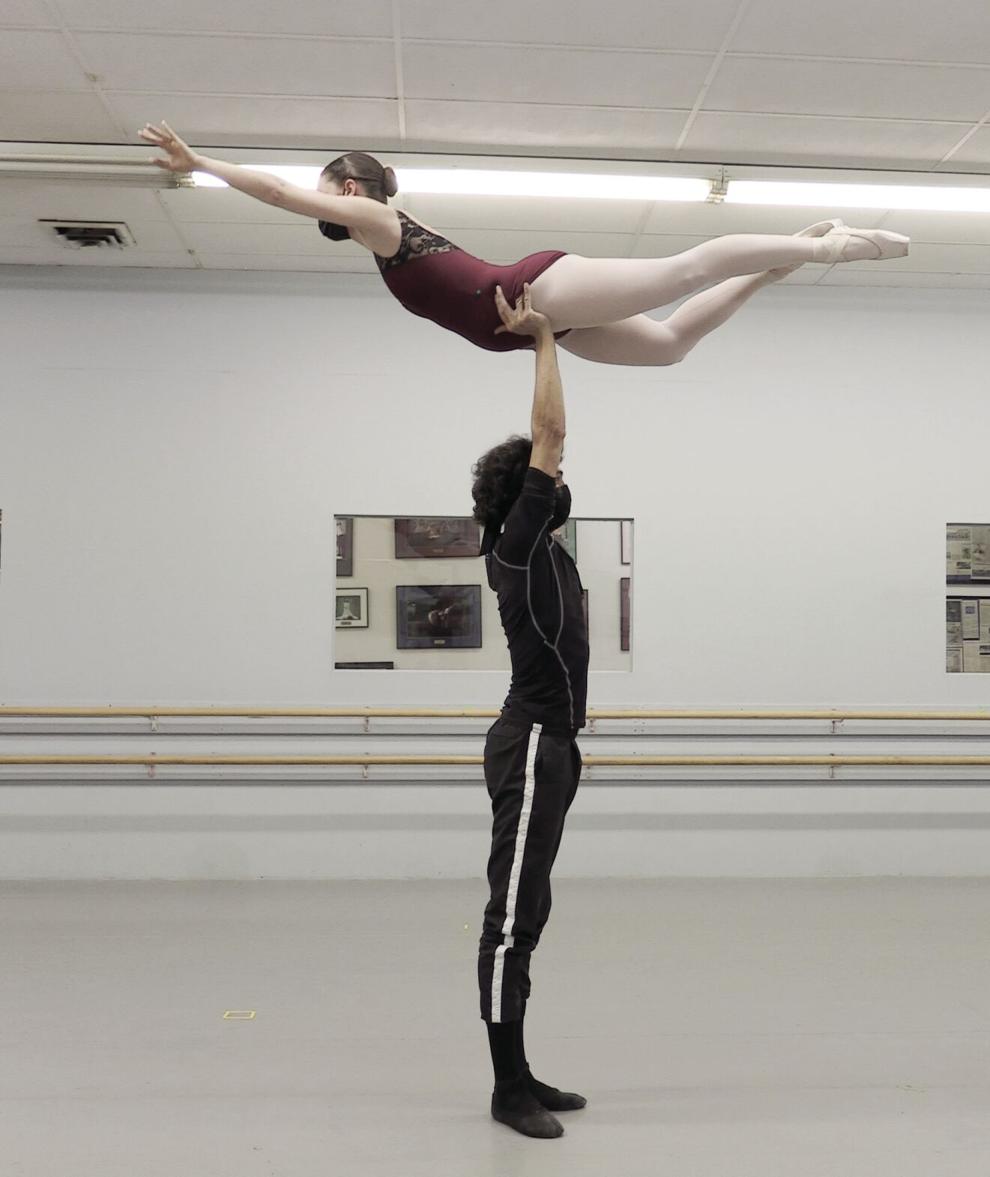 "It's such a great role to go out on," said Russell, who joined Manassas Ballet as a company dancer in 2012.
Russell previously served as understudy for the role of Giselle when Manassas Ballet did the production in 2015, and she has always wanted to play the part herself.
As luck would have it, when the show opens May 14, Russell will be performing in front of a socially distanced 200-plus audience spread out across the Hylton Performing Arts Center's 1,123-seat main theater. 
Manassas Ballet's two most recent performances, "The Nutcracker" and "Peter & The Wolf and More," were also performed in front of live audiences. But Virginia's COVID-19 guidelines at the time allowed the Hylton to have a maximum of only 75 people in the audience for each performance. 
Amy Wolfe, Manassas Ballet's artistic director, said that even though the audience will be larger for "Giselle," the ballet company is still limited to how many dancers it can have on stage. 
So, in what's become a COVID-19 tradition, Wolfe has split her dancers into two separate casts in accordance with the state's updated safety guidelines. This means that Russell will share the spotlight with one of her colleagues, Kaitlin Frankenfield, who will play Giselle with the second cast.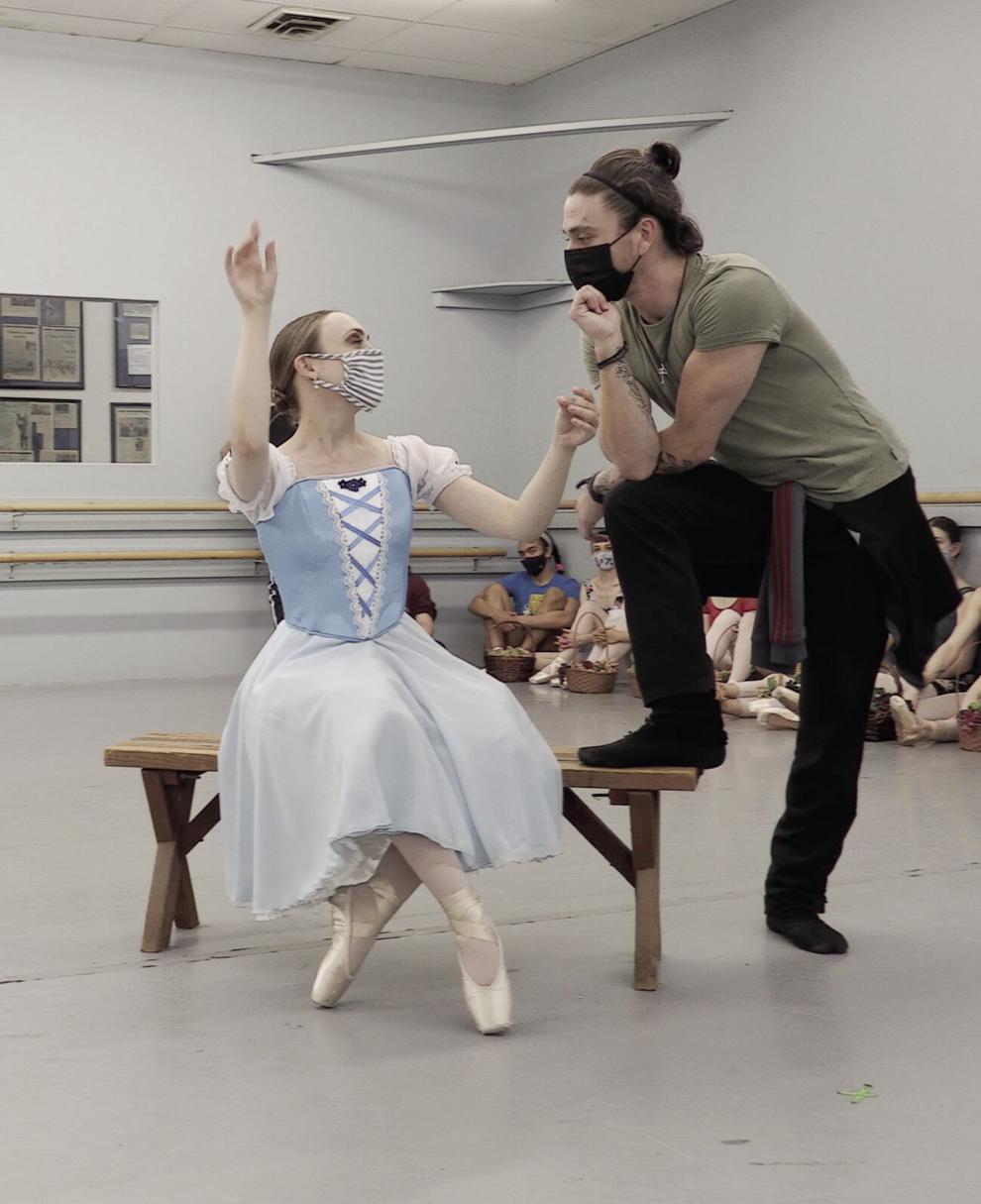 "So, I double-cast it again and this time we're up to four shows, so that each cast can do it twice," Wolfe said. 
Russell said sharing the role with Frankenfield has been wonderful. 
"She has danced the role before and has shared lots of great character and choreography insights with me," Russell added. "We really help each other as much as possible, and Kaitlin has taught me a lot. She is also one of my closest friends in the company, so it has been really special getting to work so closely together for my last performance."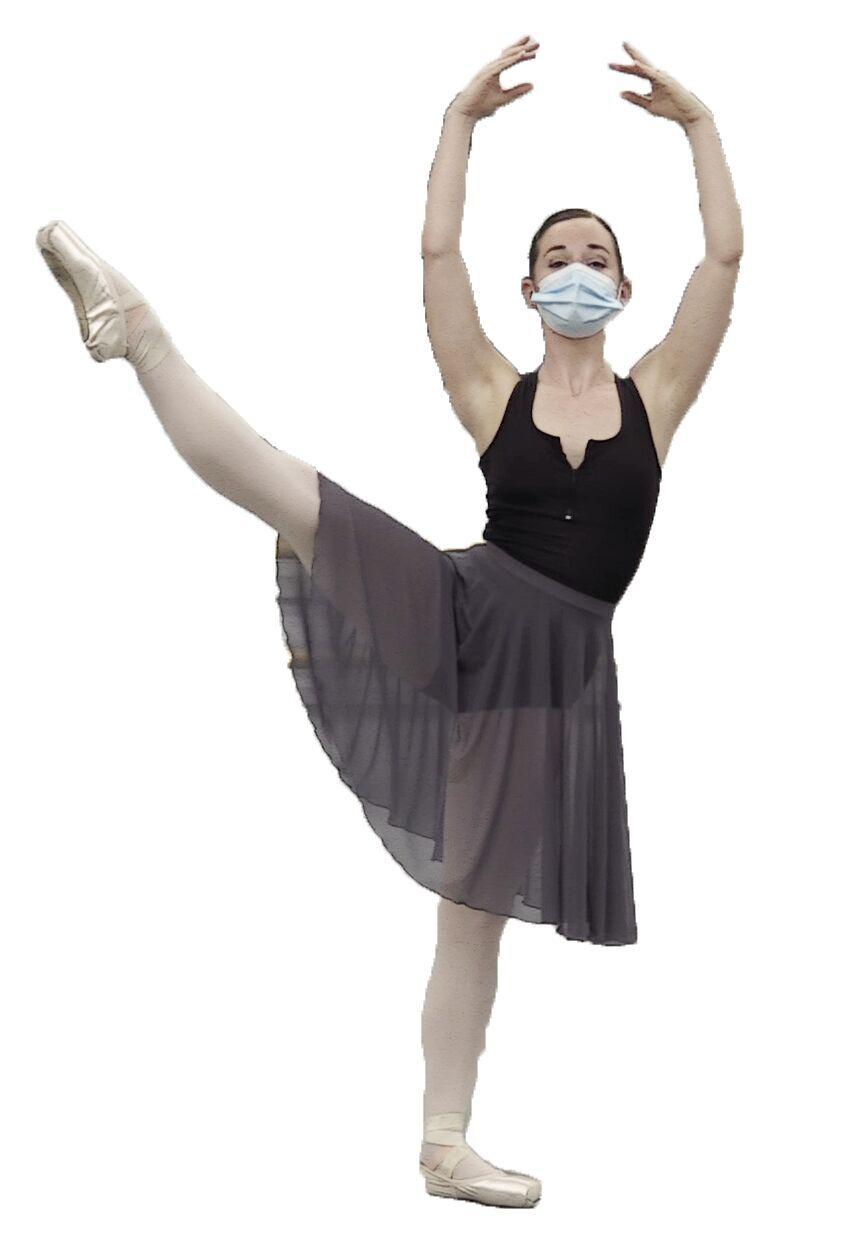 Russell will appear as Giselle in the first performance on Friday, May 14, and then perform during the matinee on Saturday, May 15. Frankenfield will play Giselle for the Saturday evening and Sunday matinee shows.
The performances will not have a live orchestra but will use recorded music, Wolfe said.  Audience members will also be required to wear a mask and follow social-distancing guidelines, and no gatherings will be allowed in the lobby before or after the performance.
Despite these restrictions, Wolfe and Russell said they are confident that the performance will still be magical for those who see it in person.
"Giselle is such a layered character," Russell said. "She goes through so many different emotions throughout the show, and I'm really excited to try to connect to that and … for the audience to be able to feel what she's feeling."
Russell said ballet dancers typically retire at a young age. Nonetheless, she plans to keep ballet a part of her life after she moves on from Manassas Ballet.  
"I'm going to transition more into costuming, both for Manassas [Ballet] and elsewhere, and still teach [ballet]," Russell said. "And then also, I've been working on my personal training certification. I would like to use that to help the dancers and with cross training and injury prevention and rehab and things like that. So, I definitely want to stay close to the dance world."
Wolfe said she is excited Russell is willing to continue to teach classes at the Manassas Ballet Theatre's Ballet Academy, where Russell currently teaches, at least once a week and also help with costuming for professional performances. 
"We have absolutely loved having her here," said Wolfe. "[Russel] is a beautiful dancer and a beautiful person, and an incredible team member…. She very much wants to stay a part of the Manassas ballet family, and I am so thrilled about that."
Russell said she doesn't plan to continue doing ballet in a professional capacity as a dancer and that Giselle will be her last show.
"But never say never," she added.