Join the Manassas Ballet Theatre's "The Nutcracker" experience and by curtain time Thursday, Dec. 19, at 7:30 pm, you could be among the audience roster of 4,000 to witness Manassas Ballet Theatre's "Nutcracker", and it will only be the second day of performances.  Wednesday opening night's "Salute to the Military" followed 1,000 public school students' field trip with a highlights show and Q&A in the afternoon. Two more performances Thursday morning were expected to bring 2,000 more students from Prince William, Manassas and Manassas Park.
What makes MBT's production of Tchaikovsky's 1892 score worth your attending is its uniqueness to the region: 18 professional dancers from four continents, a live orchestra whose symphonic sound fills the hall and numerous academy students who conjure applause for more than just being precious.  Plus, it's likely the only one in our country with a real, one-ton historic cannon ready to puff haze to challenge the Mouse King's brigade. Not to worry though, on Christmas Eve, the Manassas Museum grounds will return to the full complement of cannons.
Whether you are a rookie to the ballet or a connoisseur, the dancers' lifts and partner moves are amazing.  Plus, there are many additional parts to witness — talented musicians, each one of soloist quality; acrobatics and exciting dance moves making one wonder how they're done; ballroom waltzes and ensembles that rival line dancing enthusiasm; huge hand-painted backdrops and scenery; special lighting effects that diffuse the light and colors from warmth of the fireplace to crisp winter; realistic snowflakes falling; humor and drama from the dancers as actors portraying sibling rivalry and competitive married couples' antics; and magical illusions from Herr Dosselmeyer that elicit gasps from all ages.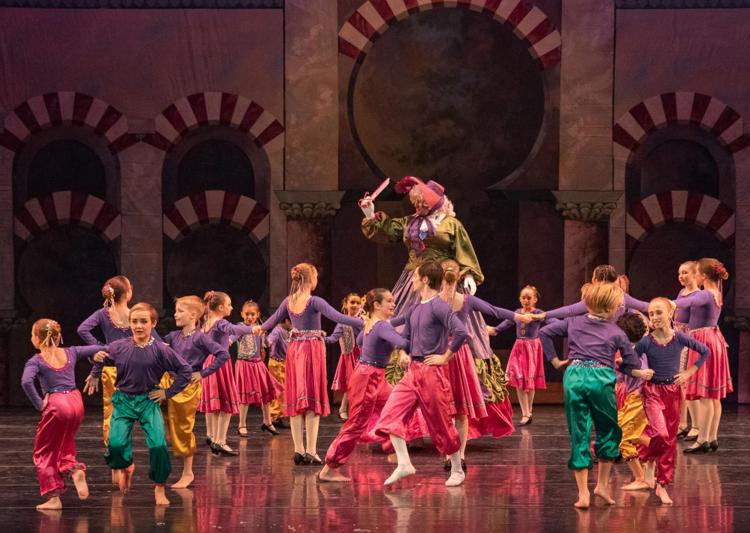 Families with preschoolers to teens will share a special memory.  The beautiful and sensual pas de deux captures rapture for those on a date night.
If you are a family member of one of the 3,000 students who enjoyed their field trip, you will likely be coaxed to return to the performing arts center for a tour with spoiler alerts that you won't mind, with an experience to spark future requests to participate in the arts.  
In the choreography narrating the fairy tale, spectacular feats are presented by both the ballet dancers and ballerinas; Clara is both consoled and protected — yet thwarts the Mouse King's threat to her prince and is awarded a royal tiara.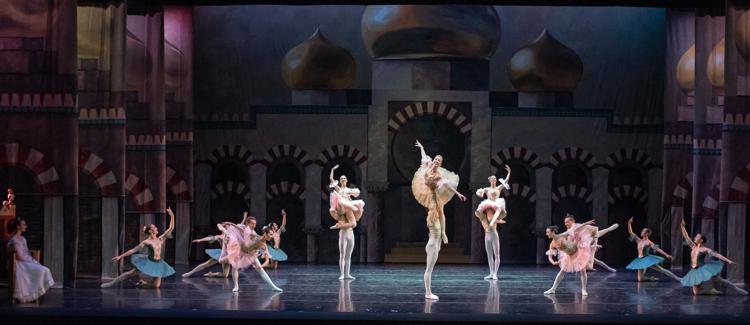 Artistic director, Amy Grant Wolfe, has been coordinating her company's "The Nutcracker" since 1994; this is the 10th season at the glorious Merchant Hall in the Hylton Performing Arts Center on George Mason University's Manassas campus.
Consider adding a Manassas Ballet Theatre's "Nutcracker" ticket stub to your scrapbook.  You can attend one of the evenings Friday through Sunday at 7:30 or a matinee Saturday through Monday, Dec. 23, at 3 p.m.  Tickets are discounted for active and retired military; employees of federal, PWC, Manassas, and major corporate sponsors; scouts and groups of 10 or more, with price levels from orchestra to the second balcony of Merchant Hall's opera house setting.