Mom and family CEO is Wanda Weir, a former Washington Football Team and Wizards cheerleader who owns a dance company. Dad and police officer Josh Weir has turned his job as audition chauffeur into several notable credits. And then there are adorable daughters Adrianna, 7, and Mila, 6, whose credits include appearing in ads for Target, Giant and Gymboree and even an episode of "Blue's Clues."
So how does a family several thousand miles from Hollywood find itself in a national campaign for Amtrak or on billboards for the Washington Nationals? The answer is more straightforward than you may think.
Wanda Weir grew up as a competitive dancer and acted and modeled, so when she had kids she introduced them to dance. When they showed interest in acting and modeling, she got some headshots taken, sent them to a talent agency in Washington, and after an audition saw things take off.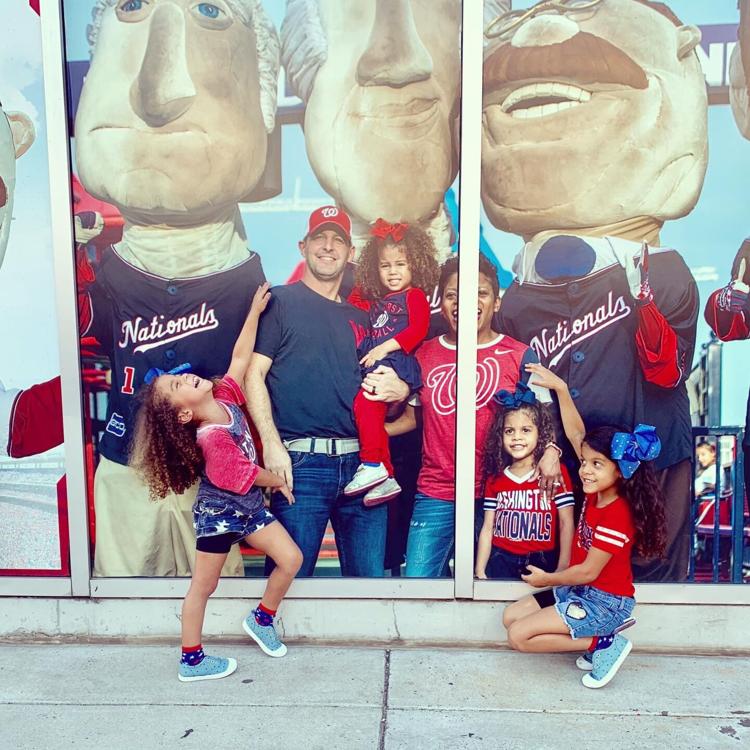 "There were never any grandiose plans," Wanda said. "I enjoyed doing those things growing up, and from my time as a cheerleader, I was used to being in the public eye. With the girls, we thought we would just see what happens and have fun with it."
The first big success came when Adrianna auditioned for a commercial for Kiddie Academy. She kept getting callbacks and before she knew it, she had the lead role. Then the day came to shoot the commercial and she was asked to go up and down a flight of steps over … and over … and over. Not to mention there was a director, and a film crew, and just a lot of strangers.
"She loved it," Wanda said.
Navigating from Project to Project
The photoshoots, commercials and auditions are the fun part – "it's like getting to play with friends," Adrianna has said – but reaching those points pose the biggest challenges. The Weirs have added an agent in New York who helps them book more national gigs, but there are still plenty of in-person auditions that come on short notice.
In late October, for instance, the family learned at 7 p.m. of an opportunity the following afternoon. The problem was it was in upstate New York. A call for auditions in New York City requires at least five hours driving each way for what amounts to a few minutes before talent scouts.
"We've gotten to know the Jersey Turnpike very well," said Josh, a Metro Transit police officer in Washington.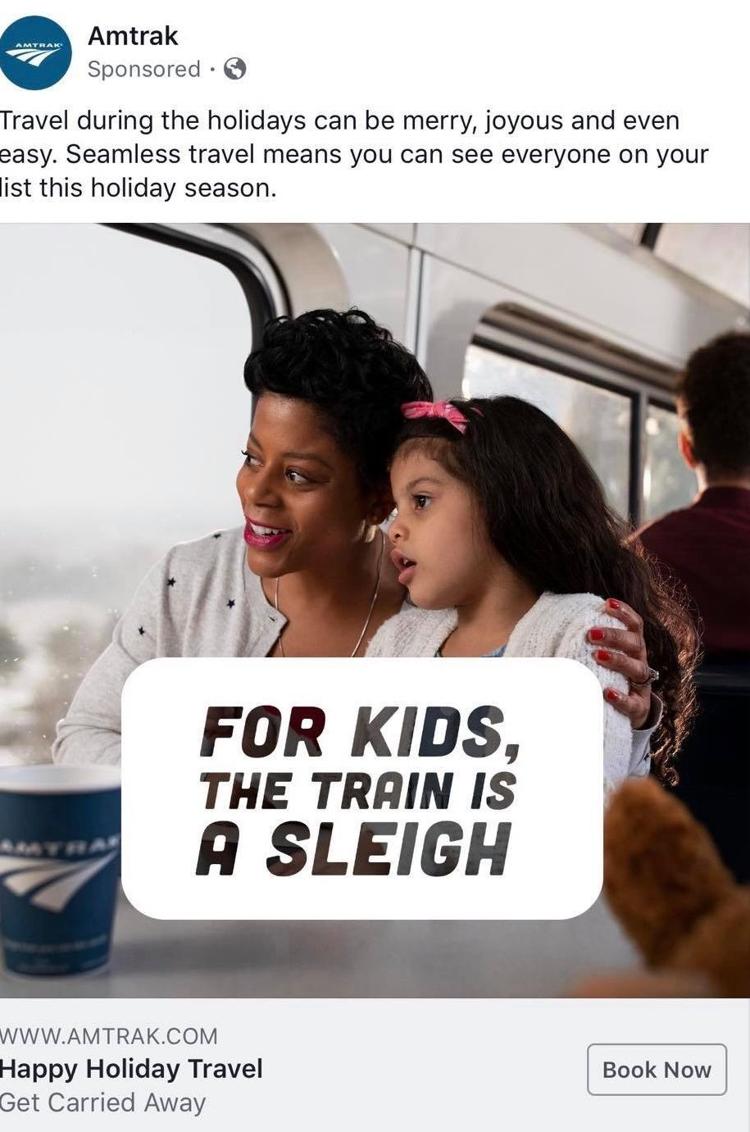 While the travel can be difficult, Wanda says the girls take it in stride. As for working in a notoriously difficult business, she said, "We know how competitive it is out there. The second this stops being fun we are going to stop."
To make things work, Wanda started homeschooling the girls this year. Because she runs a business, she can be more flexible with her work hours and has clients that understand her needs.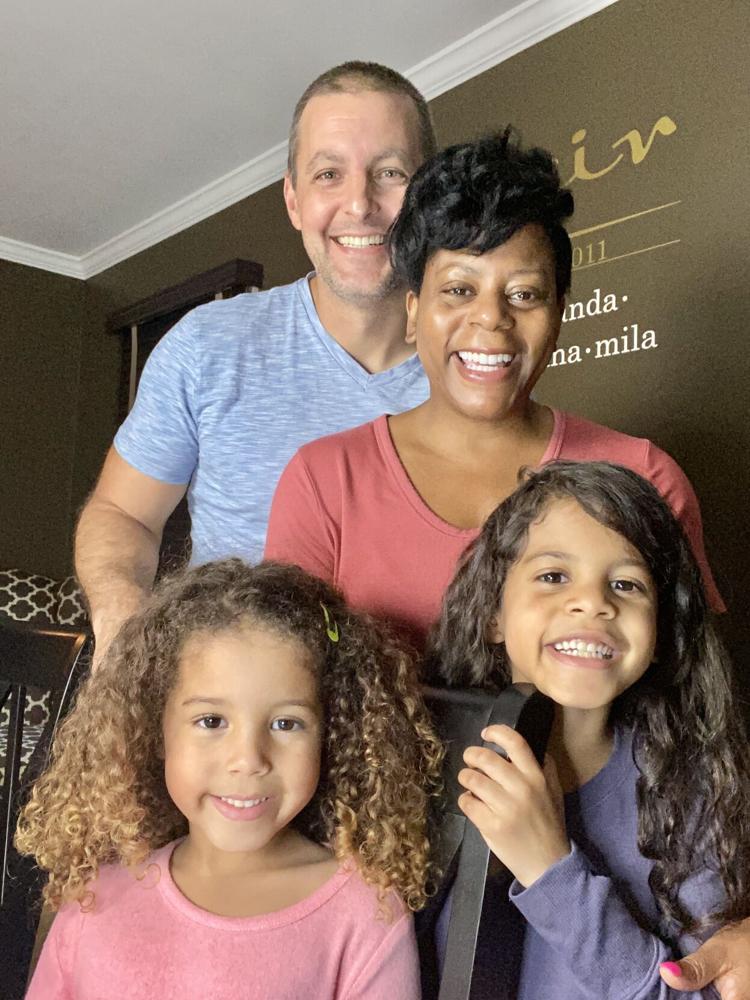 And while the girls take center stage, both Wanda and Josh have appeared on camera as well. The whole family appeared in Amtrak's "Get Carried Away" national commercial as well as a campaign for the Nationals — where the family's image was blown up inside Nationals Park and used as part of a season promotion commercial.
"You just go and take the photos and have no idea how they will be used, or if they will even be used at all," Wanda said. "And then one day I get a call saying we are on a huge billboard. It was amazing."
For police officer Josh, his side career gets him some ribbing from his colleagues.
"They'd say, 'I didn't know you were famous' and take selfies with my picture when they went to games," he said.
What Does the Future Hold?
The Weirs continue to take their burgeoning acting career in stride. Wanda keeps a vision board for her life that doesn't fail to aim big. The girls also have high hopes.
The dream would be for them to be on Disney Plus or Netflix, said Adrianna.
"Or YouTube!" added Mila, not quite understanding that can be done with an iPhone and a free 30 minutes.
While the odds may be long, these dreams can't happen without giving it a shot. The family would be willing to move to New York or Los Angeles if the right opportunity came up, but there are no plans to leave Stafford without a job in hand.
Until that day, they will continue to sing, dance and audition.
"I have 13 years until I can retire," Josh said. "Until that day comes, I am going to go to work and provide my girls with as much opportunity as I can. We want this first of all to be fun but also to see where this all leads."
So, when you see the girls with their own show one day, remember where you saw them first.
David Stegon is a freelance writer who lives in Stafford County.