Stay safe and relaxed with a mighty mini massager for under $70
by: Jennifer Signorelli

Updated
Indulge in a massage and relieve sore muscles anytime without leaving the safety and comfort of home.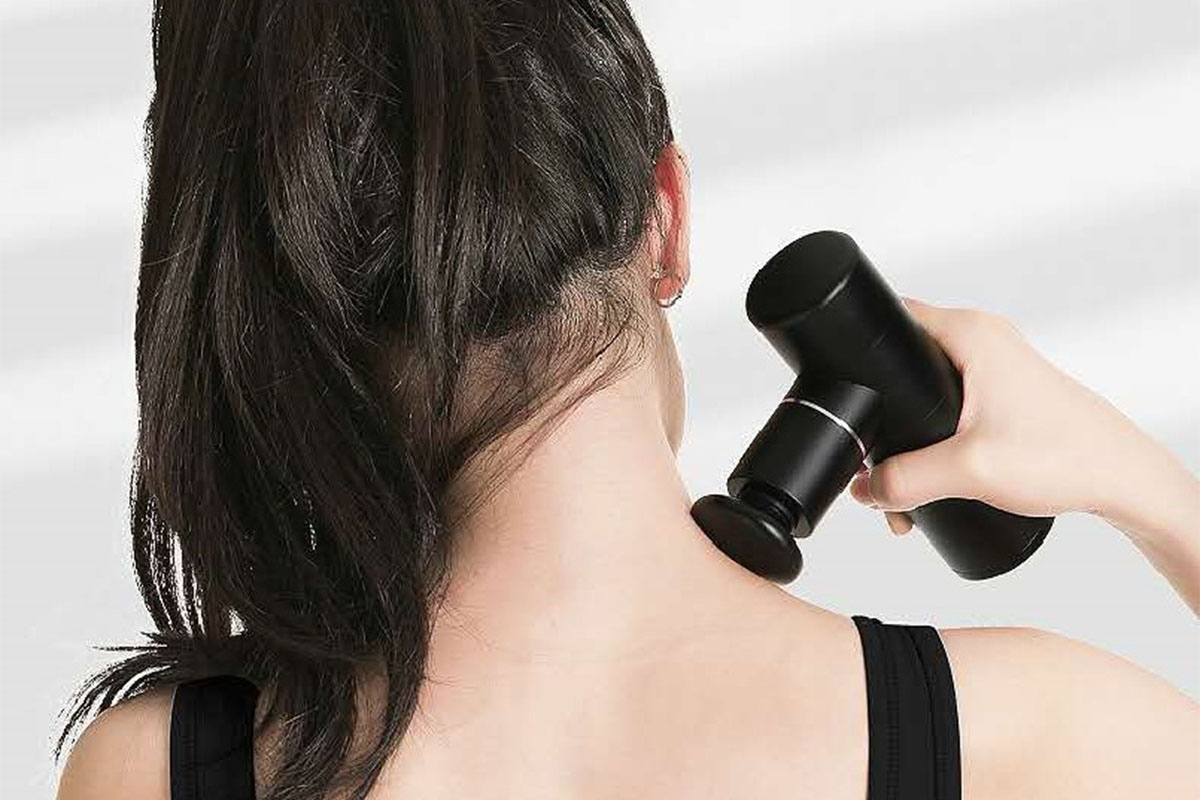 Let's face it, we are all tense from the unprecedented events over the past year. Stress levels are running high. Covid-19 hospitalizations are again rising to record levels. With Covid-19 restrictions for salons still in place, why not fight the tension with a massage from the safety and comfort from your home?
Can't leave your house to go to your physical therapy appointment? The Mini Portable Fascia Massage Gun can help. The included 4 replaceable heads offer a specialized, targeted massage and relief. The massage heads cover all areas: ball for large muscles, fork for the spine, bullet for joints, and flat for full body. These heads, along with the multiple speed levels, mean you can tailor the strength to your needs. The speed is strong enough to impact deep, larger muscles, but you don't have to be concerned about experiencing any pain, even at the highest level.
This powerful massage gun is lightweight, weighing just over 1 lb. Your arm won't tire out from use, and it is sized just right to reach any area, The battery lasts up to an incredible 6 hours, so you won't have to interrupt your massage to recharge. You can bask in luxury in a quiet and relaxing experience with its low noise level and safe materials. The massager is so portable and easy to use, you can enjoy the benefits anytime, anywhere.
The fascia massage gun applies forces in opposing directions, which relaxes the tissue that surrounds and supports the muscles throughout the body. This results in relaxing contracted muscles, improving blood, oxygen, and lymphatic circulation, and stimulating the stretch reflex in muscles. This massage gun can help relieve pain by easing tension and tightness.
Be safe and relaxed from the safety of your home for an unbeatable price. The Mini Portable Fascia Massage Gun is 30% off the regular price of $99. You can relieve stress and sore muscles for only $69.99.
Prices subject to change.