Tick tock, Tick tock! See the magic when the clock strikes midnight in this brand-new production of "Cinderella" by Virginia National Ballet on Saturday, Feb. 15 at 2 p.m. and 6:30 p.m. at the Hylton Performing Arts Center in Manassas. 
Led by the award-winning artistic director and choreographer Rafik Hegab, the ballet company is well known for presenting full-length story ballets such as "Aladdin," "Snow White," "The Nutcracker," "La Boheme" and "Aida," as well as unique contemporary ballets such as "Bohemian Rhapsody," "Life in the Fast Lane," "Carmina Burana," "Carmen" and more. 
 Audiences will find this world premiere production of "Cinderella" set to the famous orchestral score by Sergei Prokoviev composed in 1944, following the traditional story and set to new choreography by Hegab. Set to the lush music with beautiful sets and costumes, the dancers of Virginia National Ballet will bring the magical story to life at the Hylton's Merchant Hall stage, located at 10960 George Mason Circle in Manassas.
The ballet company's star principal dancer, Saaya Pikula, will be dancing the title role of Cinderella. Pikula has charmed audiences with her portrayals of Snow White, Jasmine, Sugar Plum Fairy, Mimi, Aida and many other roles, and is thrilled to be presenting Cinderella this February.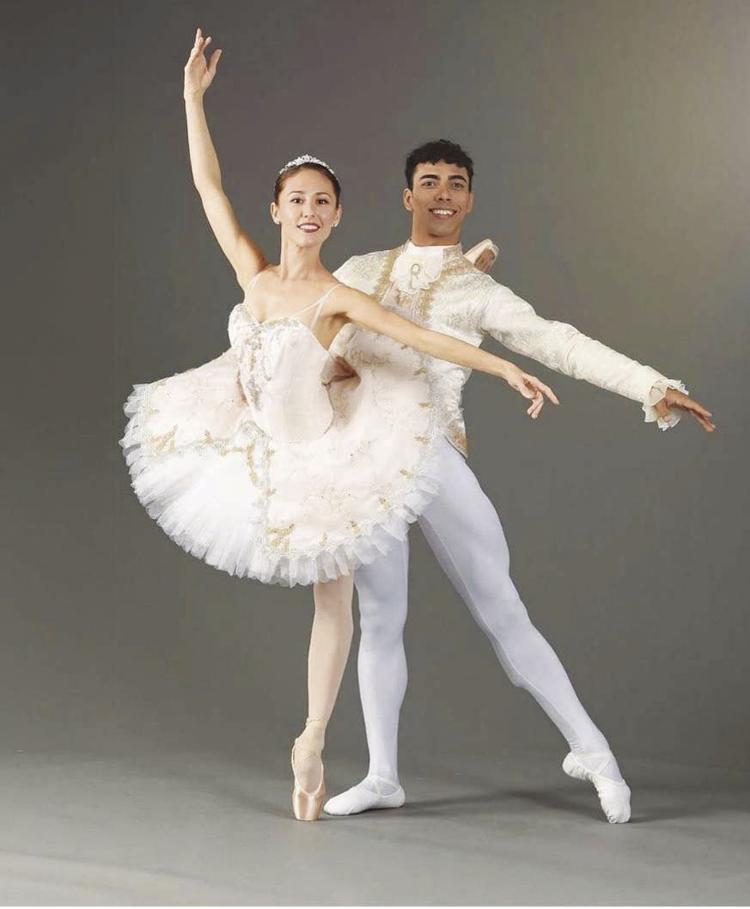 Her Prince Charming will be danced by the ballet company's principal male dancer Emanuel Tavares of Brazil. He recently starred as Aladdin, as well as the Prince in "Snow White," Cavalier in "The Nutcracker," Radames in "Aida," Rodolfo in "La Boheme" and many more roles. He is equally convincing in both romantic leads as well as strong warrior roles. 
Also dancing are the ballet company's roster of international, professional dancers including Daniela Moya, Quinn Fieldstone, Regan Shaw and Olga Aru, all of whom debuted with Virginia National Ballet in 2018, and new dancers Minghong Xu, Allison Cannon, Victoria Manning, Rebecca Ailstock, Caroline Beard, Luiz Paulo Martins and Henry DeCarvalo. 
Supporting the professional company will be a group of students from Virginia National Ballet School who will be selected out of an audition to perform in this production. 
Cinderella lives with her father and evil stepmother and two terrible stepsisters who force her to live as a servant and sleep by the fireplace. Her stepmother and stepsisters are preparing to go to the ball, where the prince is going to choose a bride. A beggar woman appears, and Cinderella offers her a place by the fire and a pair of slippers. She thanks Cinderella for her kindness and leaves. After everyone leaves for the ball, the beggar woman returns and reveals herself as Cinderella's fairy godmother. She brings back the slippers, which are now made of glass and turns a pumpkin into a beautiful carriage for Cinderella. She also gives her a beautiful gown to wear and takes her to the ball. The prince is completely entranced with Cinderella, but as the clock strikes midnight, she flees as she knows the spell will finish. In her rush, she drops one of her glass slippers. The prince travels throughout the land with the glass slipper hoping to find Cinderella. He finally finds her, the slipper fits perfectly and they live happily ever after! 
Managing director Elysabeth Muscat is thrilled to be adding "Cinderella" to the growing repertoire of Virginia National Ballet, and knows that this production will be ideal not only for dance fans, but also for families with children who enjoy Disney films and stories. This production of "Cinderella" will be memorable for everyone, whether they have attended many dance performances in the past, or if this will be the first ballet they attend.
More information can be found at https://virginianationalballet.org/events/ and tickets can be purchased at the Hylton Box Office or tickets.com. Tickets are $40 for adults and $25 for children.