A bobcat is receiving treatment for a large cut after it was found in the grille of a vehicle in Richmond on Thanksgiving.
The animal had apparently been struck in Gloucester and travelled more than 50 miles in the grille of the car before the driver realized she had the unexpected passenger, according to Richmond Animal Care and Control officials.
Officers worked to sedate the bobcat and free it from the grille of the car before transporting the animal to the Wildlife Center of Virginia in Waynesboro.
The bobcat is in fair condition, according to a Wildlife Center update, with a large cut on the bobcat's back that exposed some ligaments and muscle.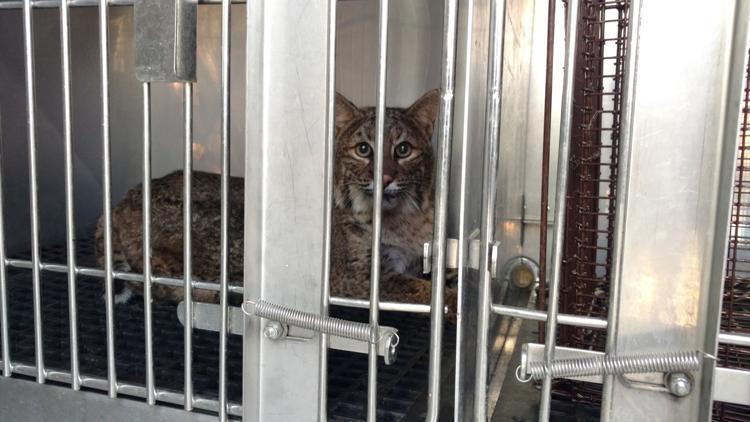 The adult female hadn't eaten on her own, as of Sunday, but she seemed to be "extremely feisty" and should be ready for release in about a month, according to the latest Wildlife Center update.
She's the second bobcat currently being treated at the center. A young female was admitted with a leg injury after it was hit by a car in late September in Rockingham County.