Hilton has opened up the first floor of its McLean headquarters to the community with "The Social" public gathering space, according to a news release.
The 10,000-square-foot hub includes features of Hilton's modern hotels: a reception area, international food hall, full-service Starbucks, collaborative workspaces and an outdoor terrace.
"With more than 7,800 team members in the D.C. metro area it was only natural that we extended our signature hospitality to our global headquarters," said Matthew W. Schuyler, chief human resources officer at Hilton. "In sustaining our position as a Great Place to Work, these innovations are crucial in attracting the best local talent to our business."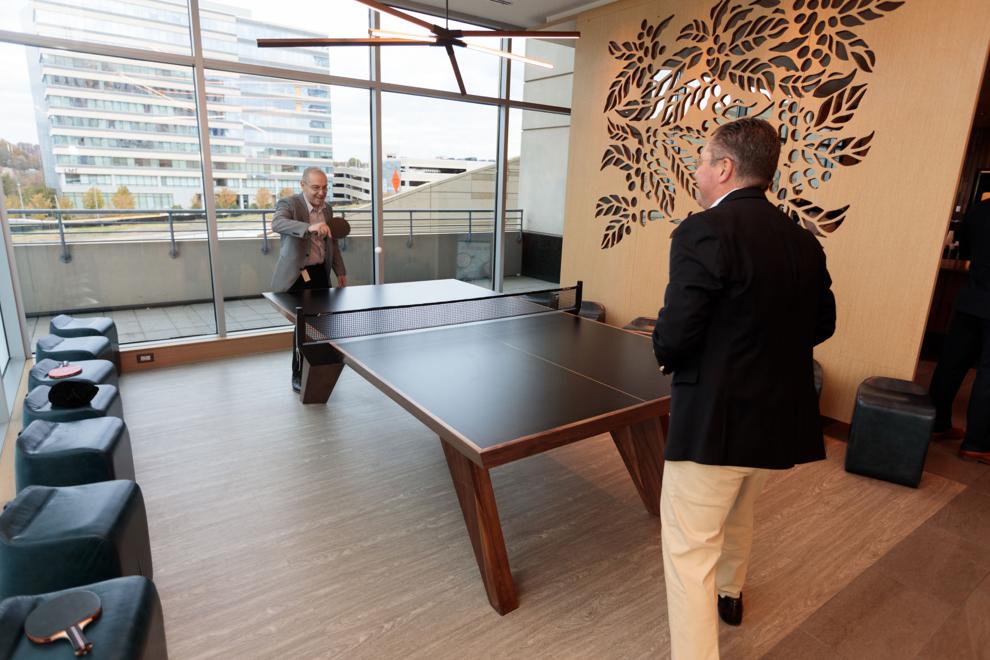 Work on The Social began in July 2016, and mirrors Hilton's Heart of House initiative to refresh employee areas in hotels and allow team members to thrive, according to the release.
The company has more than 3,500 rooms in its local development pipeline. In 2017, Hilton signed seven new properties, opened three hotels, and invested in extensive renovations in the D.C. metro.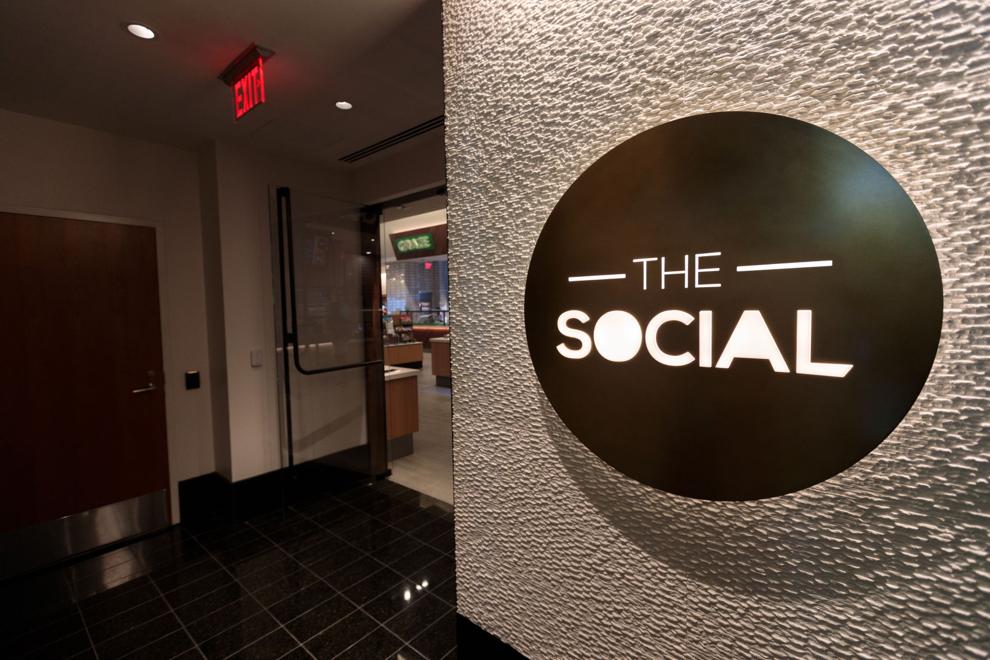 CORE architecture + design collaborated on the renovation of the space with an eye on building connections, according to Daniel C. Chapman, CORE's project lead.
"We had to connect spaces and people with one another, with the larger world, and with food," he said in a release. "The aesthetic design had to represent Hilton's global brand: modern and warm with refined details and natural materials. The space is very architectural with its dynamic, angular geometries – creating avenues and views within the space – tempered by warm textures."