Forty-six years ago, Laos earned the distinction of having more bombs dropped on it than were dropped in the entirety of World War II.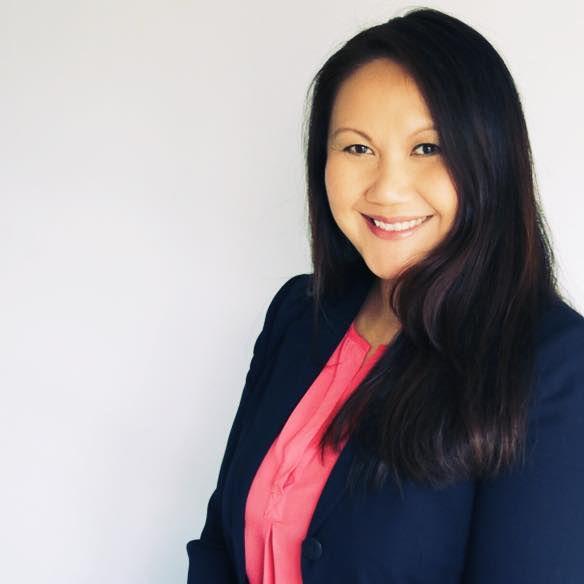 As 260 million bombs landed on Laos, one four-year old girl was being carried across the Mekong River, half-asleep in the middle of the night. As the moon shone upon their small boat, her parents reflected on the three-year process of secret letters and telegrams which got the family to safety — hidden in a produce truck as they made their way to a refugee camp in Thailand.  
Mali Phonpadith was that four-year-old. Today, she is a U.S. citizen living in the Washington, D.C., area. She is the founder and CEO of the SOAR Community Network LLC, or SCN, helping business owners and executive leaders see how putting social impact and happiness first drives greater revenue and more success.
"I started SOAR after realizing that no amount of money can buy someone's sense of meaning and purpose," Phonpadith said. "I was doing financially well running my financial practice. I owned a home, had retirement money and supported my mother and grandmother. I had hundreds of clients." 
However, Phonpadith knew something was missing. She realized that her fulfillment came from "helping others uncover and map to their greatest vision and mission for their lives and businesses," not just handling money. Doing this led to SOAR, but first she had to "rewire" her brain, which had always made choices "based on fear of not having, of loss."
Refugee camps and loss
Phonpadith's journey from Thailand to Maryland came a year after her family dug holes under barbed wire fences to sneak into a refugee camp. Her loss of a carefree childhood didn't end there.
"My childhood life was confusing," she said. "At home, I was a traditional Lao girl, so at school I often hid or struggled to fit in. When I was 15, I worked at a fast food restaurant to help with household bills; half of my pay went to family expenses, the other half to my college tuition. I worked seven days a week, even during the school year, and my hard work turned into graduating at the top of my class and several scholarships which paid for the first two years of my university tuition." 
College was similarly intense. "I worked full-time while in college for five years. Graduating was one of the proudest moments of my life." 
The difficulties continued. "I experienced so much loss" in seven years as a young adult, said Phonpadith. "I witnessed my fiancé drown three months before our wedding. My father died after a three-week fight with cancer. My best friend committed suicide and my grandmother died after breaking her hip twice."
"About every two years, my heart shattered," said Phonpadith. "I realized later, in my mid-thirties, that my life had left me never feeling safe. I always made decisions out of fear. Once I realized this, I grew more determined with every loss to live my best, most authentic life. I developed a deep desire to help others find their sense of meaning and purpose so they can offer greater social impact." 
"SOAR is the result." 
The biz of supporting businesses
SCN supports members and clients through a small core team, contractors, and an extended network of over 30 specialized experts. "My personal mission is to help every person to see, own, articulate, and release their mission into the world," said Phonpadith. "It's why I started SOAR. Our mission is to help business and community leaders align their organization to greater social impact through vision, mission and values mapping." 
"Our approach empowers clients to remember they and their staff are people first. We all want consistent joy and fulfillment in our lives and work. Studies consistently show that when employees support missions that impact beyond profit, they take ownership of their work, are highly engaged, are more productive" which, said Phonpadith, leads to increased revenue. 
One of SCN's added membership and client offerings is their annual leadership summit, the fourth of which is scheduled for Oct. 3 in Alexandria. "We invite business owners, civic leaders, and non-profit executives to share strategies for success," Phonpadith said. "Our summit fosters community building, partnerships, and masterminding more impactful solutions to challenges."  
The expected 75-100 attendees in 2019 will hear from two keynote speakers. One is Dr. Kakenya Ntaiya, a Kenyan native who was a victim of genital mutilation as a teenager. Now CEO of Kakenya's Dream and a resident of Fairfax, she has received honors from Newsweek, CNN, Women in the World and other prominent organizations for her work educating African girls.
"SCN is in its eighth year, and we are so excited to see what the rest of 2019 and 2020 will bring for us, our partners, clients and the greater Northern Virginia community," Phonpadith said. "They say money doesn't bring happiness, but SCN is proving that happiness does bring money — and so much more." 
---
Dustin Siggins is CEO of the Northern Virginia-based publicity firm Proven Media Solutions and a business columnist. He was previously Director of Communications for a national trade association and a journalist.