When Kline's Freeze announced it was closing this month, thousands commented on Facebook, sharing fond memories of the restaurant.
The page "Save Kline's Freeze" — a page created years ago to help fend off closure — announced the restaurant planned to close Aug. 25 after 53 years of dishing out ice cream treats, including funnel cake sundaes and Boston milkshakes.
People began visiting Kline's to order one final time before it closed, said James and Lourraine Croushorn, co-owners of Kline's Freeze at 8200 Centreville Road in the Manassas area. Lorraine said she knew there was no way to prepare for the community's response.
"We knew everyone would want to come one last time," Lorraine said Aug. 17. "It's like a holiday. Business has been like a holiday for days straight now."
Soon, Kline's Freeze updated the sheet of paper on its window to note that the restaurant's last day would be Sunday, Aug. 19.
"The response has been absolutely overwhelming," Lorraine said, with just days left and a bare stockroom. "We still have ice cream, but we are running out of supplies."
So just like that, Kline's Freeze served the community one last time, officially closing Aug. 19.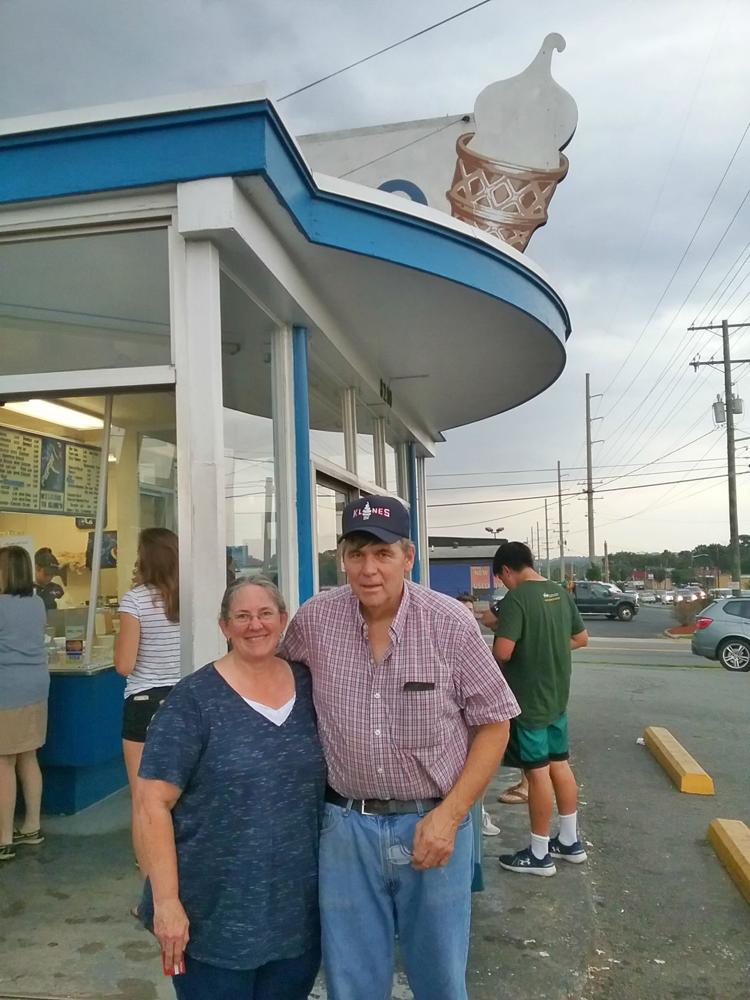 "Fifty-three years; a million thanks," Lorraine said. "We wouldn't be anywhere without the community."
Lorraine said her parents ran a Tastee Freeze at the location.
"There was nothing more my daddy liked than a kid eating an ice cream," Lorraine said.
When their franchise agreement was over, Lorraine's parents re-named it Kline's Freeze and expanded the menu to include burgers and other non-sweet food items.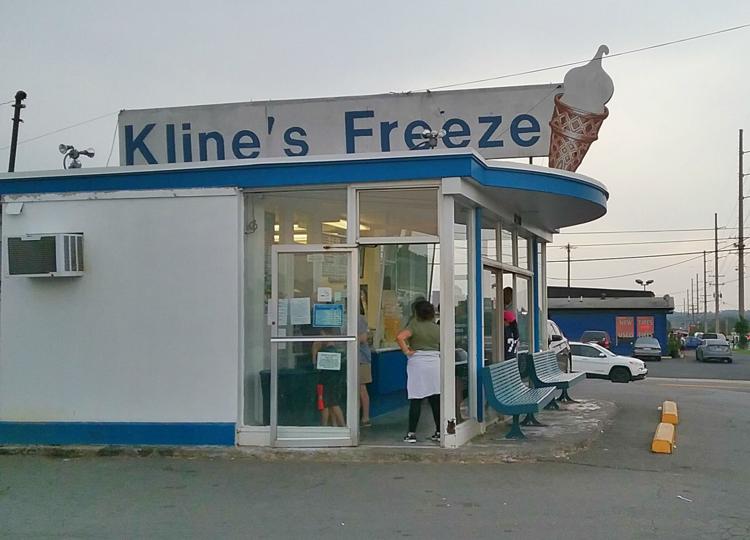 Lorraine and her husband, James, took over Kline's Freeze and during winter breaks they would think of creative ice cream treat ideas, Lorraine said. James said they knew better than to get rid of their "bread and butter" items.
For instance, a farmer in Alabama taught Lorraine how to roast pecans and the Kline's pecan turtle delight was born.
"We are always thinking and being progressive with it and traditional in many ways, and I think that's why we've been successful," Lorraine said.
Manassas resident Brandon Keener said he's been eating at Kline's Freeze since he was a young child. He estimated he's visited more than 500 times over the decades.
"In reality, it's way more than that, much to the chagrin of my waistline," Keener said.
Keener started the Facebook page "Save Kline's Freeze" in October 2014 when the restaurant's future was uncertain after Lindsay Holdings LLC bought the property — less than half an acre — for $4 million, according to Prince William County's real estate sale records.
Keener said he created the Facebook page so the community could show their "love." By December 2014, more than 16,000 people liked the page.
"Obviously the initial shock essentially of a local landmark not being in business anymore is pretty impactful," Keener said of the page's success in rallying the community for years. "It just exploded, and it's all because they're great people and they treated the community right for decades."
Since then, Kline's Freeze has continued leasing from the owners. Lorraine said she is happy to leave on their own terms.
"This is our time," Lorraine said. "We made the decision, and it was right for us. It feels good to feel like you're in control."
When asked about future plans, Lorraine said she and James plan to stay nearby.
"We have 10 grandkids in the area so we are not going too far," Lorraine said.