A new mixed-use development is looking to bring an urban center to one of Woodbridge's busiest intersections.
On nearly 145 acres at the corner of Minnieville Road and Prince William Parkway, the Quartz District would include 1,000 residential units, 125,000 square feet of retail and 192,000 square feet of office space, according to developers at Buchanan Partners.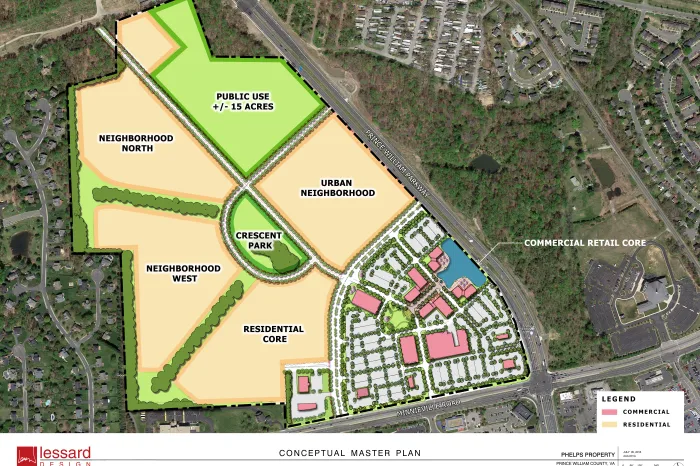 The commercial area is "envisioned as a walkable neighborhood center" that would distinguish it from nearby suburban shopping centers, the project's website says.
The residential side of the development would be split between 780 townhomes and 225 apartments, according to plans submitted to the county.
The project would require rezoning three parcels from agriculture, office high-rise and suburban residential to planned mixed use. The project is in the process of collecting comments from Prince William County staff.
Developers are seeking public comments at their website, www.quartzdistrict.com.