A Dale City intersection already primed for a new Sheetz convenience store and gas station might soon also see a new self-storage business.
A special use permit application currently under review by county planners proposes a CubeSmart Self-Storage business at the intersection of Mapledale Avenue and Dale Boulevard.
The business would be located on more than four acres on two sides of the McDonald's restaurant at the corner. There will be access from both roads, but the main entrance will be on Dale Boulevard.
The location would be open 8 a.m. to 8 p.m. daily, with electronic gate code access for customers during that time.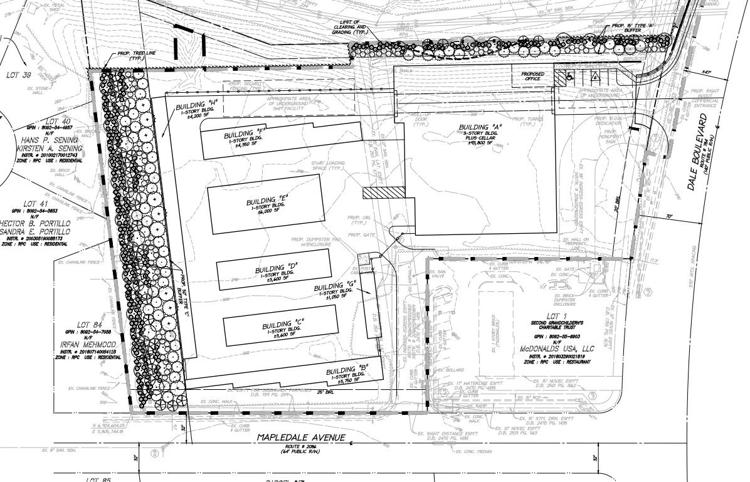 Developers are asking for a special use permit to allow the self-storage use, as well as a modification to the zoning ordinance to allow storage units that are 50 percent larger than what is currently allowed. The property is currently zoned Residential Planned Community with a commercial designation.
There will be a 50-foot buffer on the side of the property that faces the Mapledale neighborhood.
The plans include a three-story self-storage building and seven single-story buildings that are expected to have a "cohesive architectural theme with the surrounding commercial uses," according to the application.
In July, county supervisors approved a Sheetz at the corner of Dale Boulevard and Queensdale Drive in front of the Giant shopping center.