As featured in The Business Voice, June 2018.
We talked with four different high-powered NOVA businesswomen with four contrasting experiences, four distinct career trajectories and one  striking consistency: words of wisdom that share surprisingly common threads. Put them to work and weave magic into your career.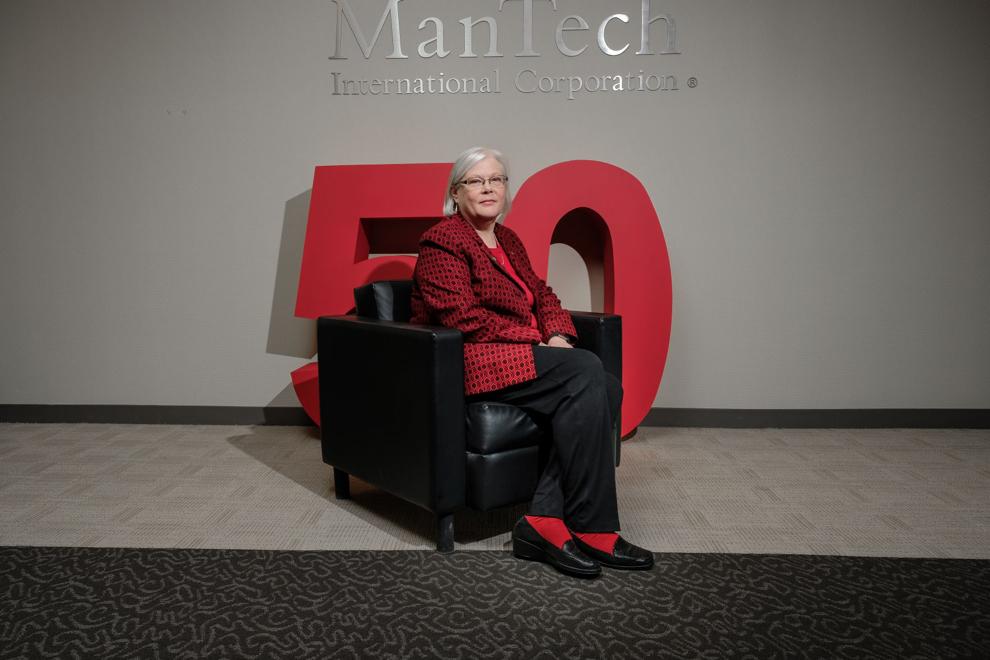 Judy Bjornaas, Executive Vice President and Chief Financial Officer, ManTech International Corporation
Women are making progress, but C-suites of major corporations still skew heavily male. As Executive Vice President and Chief Financial Officer of ManTech, Judy Bjornaas is an outlier. She thrives in this rarefied air, expertly guiding a multibillion-dollar government contractor in its 50th year of operation.
Starting out at EDS, Bjornaas had the benefit of strong training programs that helped her understand the business environment within a massive company. After a few years with EDS, she took a significant risk and joined a very small firm. As its first financial hire, she "learned the whole gamut with everything involved, including payroll, accounts payable, invoicing, contracts. You name it, I did it," she says. "My office was in the supply room." Had she stayed with EDS, it would have taken her years to work from department to department to eventually see the big picture.
A mentor at the small firm she joined after EDS, Charles Narang, went on to found NCI Information Systems. Recognizing Bjornaas' talents, he brought her to the fast-growing NCI, where she stayed for 15 years and brought the company through its IPO. Bjornaas is grateful for the leaders who trusted her with the IPO process, as it was a defining moment that pushed her to the next level.
Early in her professional life, Bjornaas knew she liked to do things her way and suspected she might have a tendency towards micromanagement once she had a team to lead. By the time she was able to hire help, however, she was so overworked she had no choice but to delegate and let her employees solve problems, even if they did so in a way she may not have. This delegation lesson became a cornerstone of her management style. She says, "Great leaders help develop strong people and trust them to do their jobs. They have a good working relationship so that staff members know they're able to do what they need to do, but still feel free to bring issues or questions without any concern about how that may reflect on them."
Bjornaas enjoys mentoring young people and believes the outlook is changing for women. She acknowledges women have long questioned whether they can rise to the top while trying to balance life and work. She thinks, however, "we're maybe a generation or two away from a lot of that discussion going away." She notes some millennial female entrepreneurs who do not seem to struggle with work-life balance, accepting the challenge as a routine part of life.
Today, however, she still sees a lot of people, especially women, being afraid to ask for more. She advises, "Too many people think someone should notice they're doing a great job and present their next opportunity. You really need to decide what you want to do and start working towards it. Take ownership of your career and don't expect to be noticed, because everyone is busy."
Bjornaas appreciates the industry support available in our region, citing the abundance of associations, law firms, and accounting firms regularly offering informative seminars. Through these outlets and the Chamber of Commerce, she gets a broader view of issues around government contracting and the business community at large.
Exuding calm and confidence, Bjornaas is well suited for the important work she does. ManTech's expertise includes protecting soldiers on the field, helping intelligence agencies gather and analyze information, and shielding networks against global threats. How fitting that a strong and capable woman is helping to lead that charge.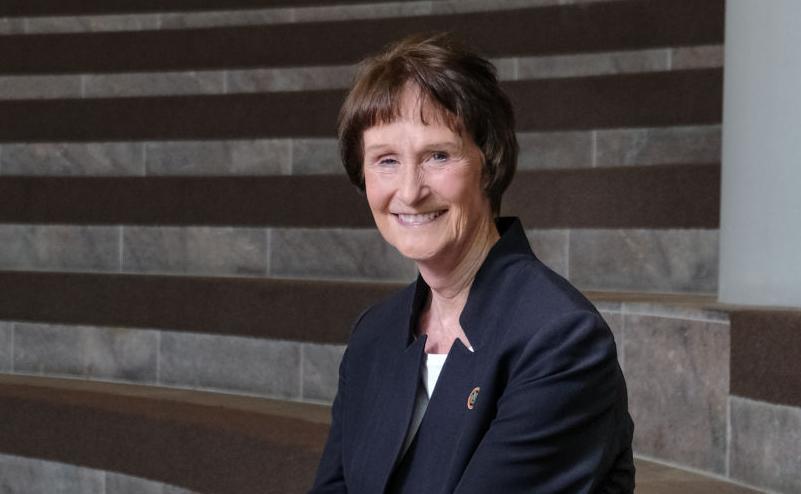 Sharon Bulova, Chairman, Fairfax County Board of Supervisors
Sharon Bulova never intended to run for office. She never thought she would go into politics or government. When she was a young mother, she worked part-time for an electronics company. It wasn't a career path that resonated with her, but she wasn't sure what would. She did, however, enjoy drawing and writing, so she decided to get involved with her neighborhood civic association newsletter as a cartoonist and columnist. Before long, she discovered the rewards of community involvement. Her work on behalf of the association grew, and she soon found herself contemplating a surprise invitation to become vice president of the organization. She accepted, and through an unexpected twist of fate, quickly became president. She served in that role for three years, picking up excellent lessons about planning, follow through,and working closely with residents.
While in her role with the civic association, she had the good fortune of meeting Audrey Moore, who was a member of the Fairfax County Board of Supervisors. The two women worked well together, and Moore invited Bulova to join her staff. Bulova accepted and thrived at helping residents solve problems in the community. When Supervisor Moore eventually ran for Chairman, she encouraged Bulova to run for her open seat in the Braddock District (then Annandale District). Bulova was "terrified," battling both a phobia of public speaking and doubts about her abilities. Moore helped her to believe in herself and gave her a great gift when she ordered her to get out of the office and walk door to door. By election day in 1987, Bulova had gone to 14,000 doors and met almost everyone in her district. She won her district and said goodbye to her fears, including public speaking. Having met her constituency, she was no longer speaking to strangers.
Now in her third term as Chairman of the Fairfax County Board of Supervisors, Bulova remembers when being female in government was unusual in Virginia. Bulova is proud of the Fairfax County Board of Supervisors, which has long supported women in governing roles and has been through periods when it was majority female, majority male, majority Republican, and majority Democrat. She says she "likes the fact that we have worked on both sides of the aisle with regard to gender and politics." Bulova also appreciates the level of citizen engagement in Fairfax County, noting "people expect to have a voice and be at the table when decisions are being considered."
Bulova thinks local government is a wonderful place to be. She says, "It's where you can be closest to the people you represent, doing grassroots work on important issues every day." For people considering politics or any field, Bulova encourages being open to opportunities. She cautions, "Don't be afraid to take a chance. Don't sell yourself short." Women, she says, "immediately devalue themselves when they're contemplating moving up. They need to get over that. They need to be confident." Bulova makes it a point to mentor young people, having experienced invaluable support from those who believed in her and pointed out her attributes. Those attributes include being an excellent listener and being dependable. Strong leaders, she states, "listen, are willing to understand all sides of an issue, and pull people together to reach a decision." She stresses the criticality of following through.
Bulova says she "gets a charge out of walking into a room where people are not happy, working through things, and coming out on the other end with a success." It's a skill set that has taken her from an uncertain path to one of greatness.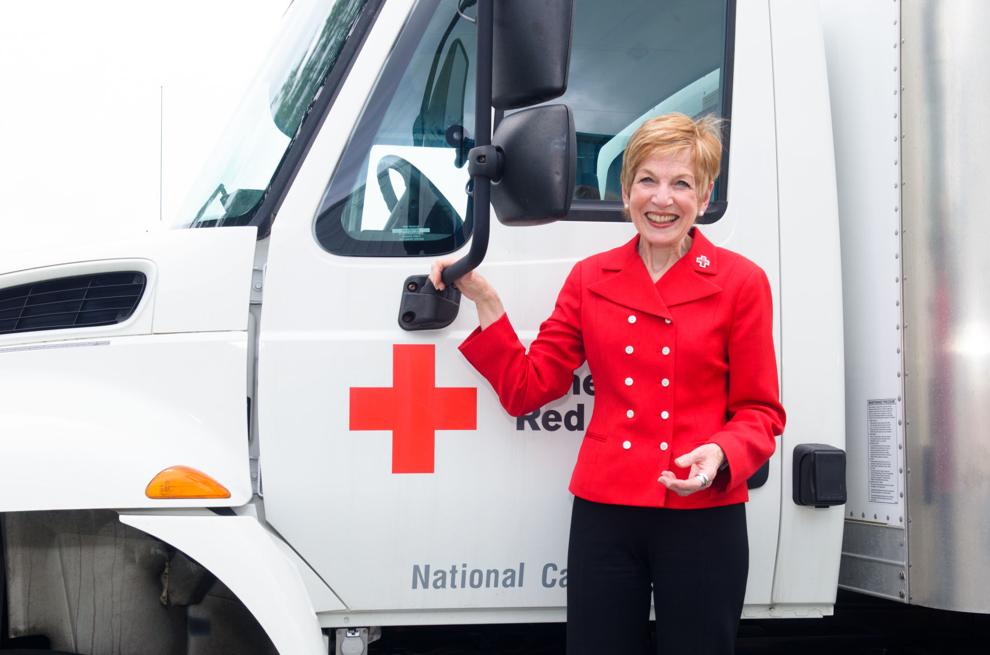 Linda Mathes, CEO, American Red Cross in the National Capital Region
The year was 1973. Linda Mathes, who grew up in Memphis, was traveling in an effort to figure out what to do with her life. True to her adventurous nature, she was exploring places she had never been, where she knew almost no one. Passing through Dallas, she bumped into an old friend. Learning of her life and career objectives, he recognized a natural match between Mathes' values and those of the Red Cross. He suggested she call them, and she had an offer within 24 hours. It turned out to be the job of a lifetime. Today, Mathes still has a position with the Red Cross, although her title is now CEO of the Red Cross in the National Capital Region. Incidentally, she still has the friend too. In fact, they had brunch just recently.
If there is one constant in Mathes' life, it is the unexpected. Each day brings an array of experiences that stretch her emotionally, physically, mentally, and professionally. She has dealt with such major disasters as 9/11 and Hurricane Katrina. She has stood on the tarmac at Andrews Air Force Base to welcome the wounded, sick, and injured. She has met great leaders. Her work has taken her to different locations all over the country and the world as the Red Cross has carried out its mission of preventing and alleviating human suffering.
Home base is in Fairfax, where the American Red Cross in the National Capital Region is headquartered, and where Mathes finds limitless diversity. She sees diversity not just in the greater DC area's population, but also in its terrain, industry, levels of government, and complexity. She enjoys the unparalleled network of non-profits and businesses and what she views as the "dynamic, dramatic, and challenging" landscape. Even the weather is exceptional here. She says, "We've had floods, tornados, earthquakes, blizzards, heat waves, derechos, and microbursts." The focus of her work and that of her team is helping the community "maintain readiness for whatever can happen and building resilience to recover from any kind of disaster."
With a workforce made up largely of volunteers, Mathes understands the criticality of mobilizing people. Doing so requires passion, authenticity, and excellent communication skills. Mathes owes her success to strong business skills and an innate talent for turning difficult situations around. Throughout her career, she has successfully tackled many. In 1986, she was the first woman selected to run a major chapter.   
For women in particular, she believes it's vital to stretch and grow while remaining grounded and aligned with core values. She counsels, "speak up, show up, get results, and maintain a sense of urgency. Stay close to your passion and keep empathy close in your heart." Mathes also champions volunteering, fulfilling leadership roles, and networking to supplement what women experience on the job.
Witnessing devastation on a daily basis might be taxing for some people, but Mathes stays fueled by focusing on the good work the Red Cross does. Long hours and full days can be exhausting, so she encourages her team to stay energized in whatever ways work best for them. When not at work, Mathes refreshes through playing the piano, rollerblading, and spending time with family and friends. She emphasizes the importance of keeping joy, creativity, and adventure in life.
Mathes stops short, however, at using the word balance. She accepts that balance may be out of reach for a lot of people, especially in our region, where she acknowledges that "even getting from point a to b can be intense." Perhaps with that admission, Mathes reveals a bit about the attitude required to do her job. She seems to be both a realist and an optimist – a tall but necessary order for a pioneering leader of the Red Cross.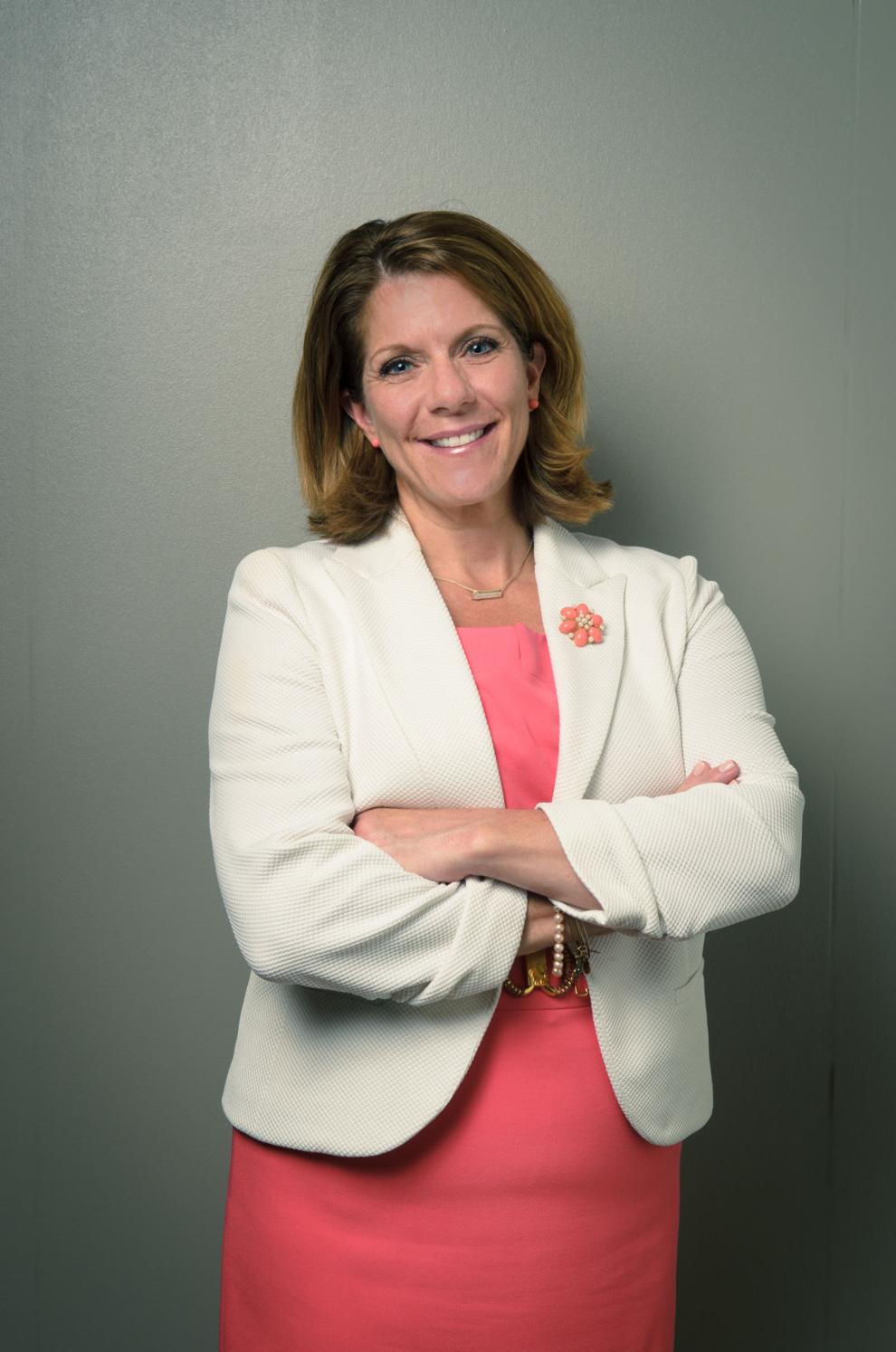 Jennifer Siciliano, Vice President, Government Relations, Inova Health System
Growing up in southern Maryland, Jennifer Siciliano was part of a close-knit community that appreciated the simple things in life. Her parents demonstrated that guidance can be hard-driving and tough, like that of her mother, or quiet and strong, like that of her father. A combination of excellent parenting and small town values gave Siciliano unwavering leadership skills that have kept her grounded throughout her career and continue to benefit her as Vice President of Government Relations for Inova Health System.
After joining Inova in 2007, Siciliano became involved with the Northern Virginia Chamber of Commerce. In June, she became chairman of the organization. Siciliano is excited about her new role and is looking forward to the opportunity to accomplish "amazing things in the region." She says that her experience with the Chamber has "paid off in spades personally and professionally." She encourages people to take the time to attend networking events where, especially in our area, it's possible to meet high-level leaders.  
Siciliano well understands the value of learning from high-level leaders. At Marymount University, she had an incredible mentor in Sister Majella Berg, the school's president at the time. Later, working on Capitol Hill, she learned a great deal from Senator Ted Stevens, who was then president pro tem. She encountered a wide array of people, including heads of state. "Getting exposed to different cultures and perspectives is what has helped me to be successful," she says. She has a lasting love for where she grew up, but deeply appreciates how the diversity of the Northern Virginia region has expanded her worldview. Siciliano cites the basis of great leadership as "the simple understanding that in order to lead anyone, you have to respect everyone."
It's not in Siciliano's nature to think of team members following her. Instead, she hopes people choose to walk with her. Siciliano believes kindness and respect "go a long way in getting people to be enthusiastic about walking with you on whatever journey you need to walk." She also cautions that "it's easy to confuse a tough style with being a good leader, and while that's what's required at times, the choice to be kind demonstrates a confidence and strength in yourself" that resonates with team members.
Siciliano says, "I always try to learn something from everyone I meet, and I always try to give something to everyone I meet." She enjoys mentoring, expressing that it's "incumbent on those who have gotten to a position of leadership to lift others up." She gets great satisfaction in helping someone believe in their own possibilities, and encourages people to be flexible and adaptable when considering the future. "Getting off the path a little bit," she shares, "gives you diverse life experiences and makes you a better leader."
One of Siciliano's favorite quotes is the iconic one from Maya Angelou: "I've learned that people will forget what you said, people will forget what you did, but people will never forget how you made them feel." Siciliano says that's where she always starts. It's not surprising that someone with such an inclusive and compassionate approach has ended up in healthcare. Siciliano may not have started her career in that industry, but it seems tailor-made for a leader who makes sure kindness always has a seat at the table.