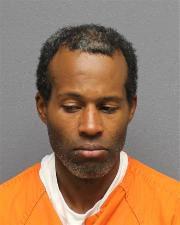 A man previously convicted of indecent exposure is facing a new charge after he was allegedly found naked in the PRTC terminal in Woodbridge, according to Prince William County police.
A witness reported seeing the naked man sitting on a bench inside the terminal at 14700 Potomac Mills Road around 4:20 p.m. Wednesday, July 31, police spokesperson Officer Renee Carr said.
Officers located and detained the man without incident.
Antun Markee Haskins, 36, of no fixed address, was charged with indecent exposure. He is being held without bond and his court date is Sept. 19.
In January, Haskins was found guilty of indecent exposure in a Dec. 13 incident. In that case, staff at the Best Western at 14619 Potomac Mills Road reported that Haskins had exposed himself while standing outside of the hotel.
The man fled when confronted by staff, but officers found him a short time later, a police spokesperson said in December.
Haskins was sentenced to 40 days in jail and a $294 fine for that offense, according to court records.