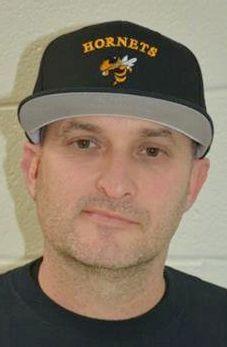 Prince William County Public Schools has named Gail Drake as teacher of the year and Hamish Brewer as principal of the year.
Superintendent Steve Walts surprised the winners during visits to their schools Feb. 1, according to a news release. They'll be recognized, along with all of the nominees, at a division-wide ceremony at Colgan High School on Feb. 25.
Drake is the IT Curriculum and Dual Enrollment coordinator at Battlefield High School. She has worked for PWCS since 2004, and she established the first robotics team in the school division. She continues to teach courses while serving as the department chair for Instructional Technology.
When explaining the award to Drake's students, Walts said, "I know she is wonderful because I have been out here ever since I came [to PWCS], way back in 2005. Battlefield had the first robotics program in the school division, and that year they already started placing in local state and national competitions."
Drake was awarded the FRC Woodie Flowers Award, given to the world's top robotics coach.
Brewer is the principal of Fred Lynn Middle School and has worked for PWCS since 2010. He is a speaker and author who recently presented a TEDx Talk.
Walts surprised Brewer with his selection of principal of the year in front of an excited group of students and staff members.
"I knew Mr. Brewer a few years back and kind of followed him over the years in his progress as an assistant principal and then he became a principal," Walts said. "And he's done amazing things as the principal of Fred Lynn. He also did amazing things as the principal over at Occoquan Elementary School. Fred Lynn is making amazing progress and people are practically knocking down the doors to attend school here now, so we appreciate all the hard work that you have done over the years."
An award-winning Title I Principal, Brewer was named the Nationally Distinguished Principal for Virginia in 2017.
Drake holds a master's degree in computer information systems and a master's degree in business administration from Southern New Hampshire University. She also has a master's degree in cyber security from Marymount University. She earned her career switcher teacher certificate from Old Dominion University.
Brewer is currently working toward his doctorate through Virginia Tech. He earned his bachelor's degree in elementary education and teaching from the University of Auckland and his master's degree in educational leadership and administration from Virginia Commonwealth University.
Drake and Brewer will represent Prince William County Public Schools in regional Teacher of the Year and Principal of the Year competition.