Jen Gibbons is a single mother of two who sees a troubled road ahead as schools prepare for only virtual learning this fall due to the COVID-19 pandemic.
She's fortunate that she can telework, but Gibbons said her second-grader needs more than just an online teacher.
"I can't help her. I have to work," Gibbons said, noting the rocky start to online learning offered earlier this year. "These are children. They can't self-direct at this level."
Gibbons, a Bristow resident, is one of several parents who spoke with InsideNoVa after the public schools in Prince William County, Manassas and Manassas Park have shifted from offering a few days of classroom instruction to an all-virtual start to the school year.
Parents are worried about how teachers will keep their children engaged and learning and the intensive role they'll have to play as at-home educators. And some parents are asking what school divisions have learned in the past five months since schools were shut down in early March.
Christine Gutermuth has a child heading into second grade. She finds it hard to believe the division could not figure out a way to safely offer some in-person instruction.
"That's a hard pill to swallow as a parent," she said. "Did we use the time wisely since March to prepare the county?"
However, Gutermuth learned Tuesday her application was accepted and her daughter will be attending private school this year.
"It's such a young age, you get the building blocks for reading, math and spelling," Gutermuth said. "It's worth it to me, the unexpected financial cost of private school."
The private school plans to offer an A/B day schedule, where students rotate days to attend in-person instruction, she said. "Private schools are offering things that the district is not."
Her daughter is still learning to read, which is why she began to consider a private school that offered in-person as well as online instruction.
"Regardless of what anyone says, the parent will be the facilitator, period," she said about distance learning. "I'll have to balance my job with her education."
'ALL THESE CLASSES'
Dale City resident Jenni Mannina said her son, who's heading into his first year of high school, has felt anxiety about the unknowns of the upcoming school year.
Mannina's son, who has autism, is an A-student and wanted to start the school year with some in-person instruction.
"He wanted the 50-50 schedule, which freaked me out," Mannina said. "But he said, 'I learn better in a classroom. I need to see things in front of me.'"
Creating a schedule helped her son when schools closed in March due to the pandemic. But that was optional work. This school year, state leaders are requiring divisions to provide new instruction.
"Now you'll have all these classes, it'll be very stressful," she said. "It seems like it's going to be a little chaotic."
Earlier in the year, when schools closed, Mannina was fortunate to talk with her employer to stay home three days a week while her husband stayed home with their son the other two days.
"They've got a big challenge ahead of them and we'll do all we can," she said. "I hope they can keep in mind the majority of parents are working."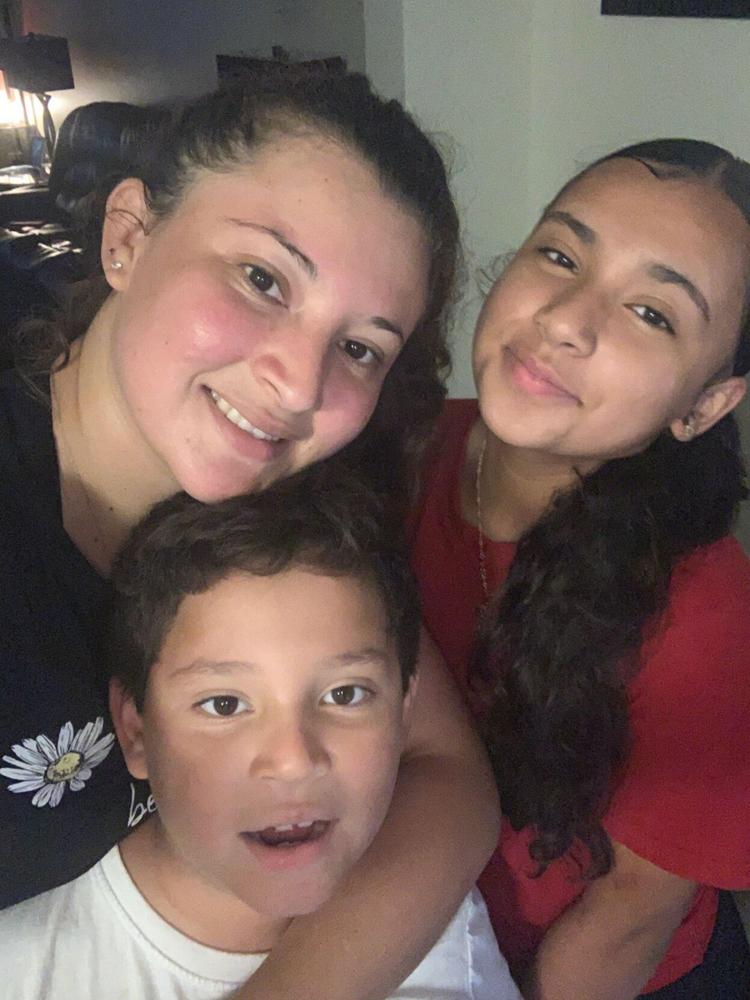 'NOT LIKE WHEN THEY GO TO SCHOOL'
Wilfida Martinez lives in Manassas with her 12-year-old daughter and 9-year-old son. Originally from El Salvador, she's been in the area for 15 years. But in March, when the pandemic forced businesses to close, she lost her job at a dry cleaner. She subsequently found work two days a week, but the loss of income has made it hard for Martinez and her husband to make ends meet.
Martinez told InsideNoVa she is starting a new full-time job Thursday. But with two working parents, her children could be without supervision for much of their school days. Martinez said their focus waned at times and virtual learning was difficult at the end of the spring semester. So difficult, in fact, that Martinez considered turning down the job offer so she could help her children.
"My concern is their school work. It's not like when they go to school," Martinez said. "...It's difficult to learn on the computer. … It's very hard; we don't know what's going to happen."
Her two children are concerned themselves, she said. "The kids are saying they're not going to learn."
Michelle Hudson recognizes that she's among some of the more fortunate Manassas parents. She owns a hair salon and although there are school days where she won't be home, her children are in eighth and ninth grades and capable of sticking to their schooling schedule on their own.
In the spring, Hudson said things went relatively smoothly. Her son, Ethan, attends Metz Middle School and her daughter, Emily, attends Osbourn High School.
"They did a great job, Manassas City [Public Schools] did," Hudson said. "Every single one of their teachers did exactly what the superintendent said they'd be doing."
Hudson said she understands the challenges schools are facing.
"We're in the middle of a pandemic and I feel like safety is more important. I know there's social and emotional needs for kids, but let's go into it slowly. I think if they went in we're just gonna get set back," Hudson said. "We've never dealt with anything like this."
'SO MANY HOLES'
Nichole King-Campbell has a 14-year-old daughter who attends Colgan High and a 17-year-old daughter who attends Unity Reed High (formerly Stonewall Jackson High School).
King-Campbell's eldest daughter did not want to return to in-person learning.
"Her and her friends would like to see other people, but she's clear on what happens if people aren't protected," King-Campbell said.
King-Campbell, president of Unity Reed's parent organization, said she's repurposing her living room and adding a white board so her children can work on school work there although she knows not everyone can do that.
"I have two creative kids," she said. "There is a need for visual stuff to get us through, because it's hard to see it on a screen."
With the distance learning schedule, King-Campbell said families will need a support system.
"The pandemic has shown there are so many holes, so many needs in the school system and the only way it works is if people work together," she said.
King-Campbell would like the division to offer a phone number for students to be able to call for help with school work.
"There's these other businesses and educators that are doing online training, how can we take this opportunity in the county to use that to be better instead of just 'we're going to give the minimum'?" King-Campbell said.
While school division staff have said employees have reported testing positive, they did not say how many employees have reported having the virus.
"To me, that's very important to know," King-Campbell said. "We have no idea what the infection rate is with people not in school. What's going to happen when the kids get there?"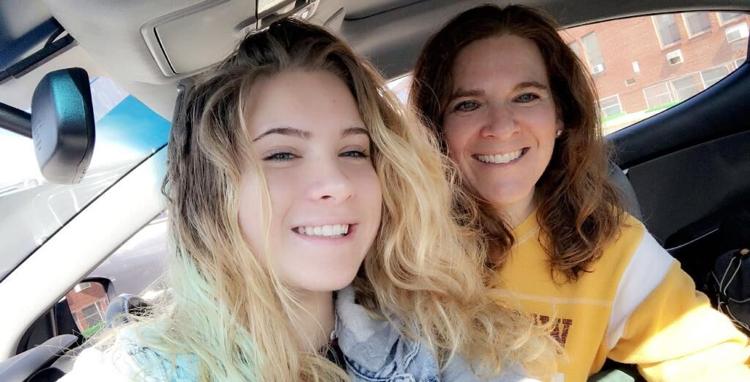 'IT'S GOING TO BE TOUGH'
Prince William County resident Danielle Horvath and her husband have two sons.
Their 5-year-old is heading into kindergarten. When Horvath heard about the proposal for students to return to classrooms two days each week, she thought it would be challenging, but feasible.
"I thought we can work it out," she said, because her husband has a weekday off from work and she can work from home once a week.
Now that the start of the year is all-virtual, Horvath's daycare provider has started a program to provide five days of in-person childcare where they'll also help her 5-year-old participate in required distance learning.
"I strongly urge anyone who knows anyone with two working parents to reach out and see if they need help with their child," Horvath said. "It's going to be tough."
Bristow resident Abra Hogarth has a senior at Unity Reed High and another child in college. Hogarth said she's disappointed the division is starting the school year with distance learning although she understands.
"[My daughter] will probably have to work twice as hard, because she's not getting in-person learning," she said. "It is going to be a challenge."
Hogarth said she's concerned about her daughter being able to take a second year of cosmetology.
Classes, such as physical education, band, music, art, sign language, foreign language, welding and cosmetology, will be provided in distance learning, according to the school division.
Starting the school year with distance learning will be overwhelming, Hogarth said.
"Friends are your network and you can't see them face to face," she said.
She's also concerned about her high school daughter's education being interrupted.
"They could have six months that is not ideal schooling and stagnate and go off to college," she said. "As a parent, it's worrying, How well will she do in college after the pandemic?"