In the 51st District race two years ago, Democrat Hala Ayala defeated four-term incumbent Republican Rich Anderson by 1,768 votes, 53% to 47%. Voters will see the same two names on the ballot Nov. 5 in one of the few rematches statewide.
But the significance of the race goes beyond the delegate in this single swing district. Republicans hold a slim majority in the House of Delegates, 51-49. If Democrats want to take control of the chamber, they must not only win new seats, but also hold on to the seats they captured in the "blue wave" of 2017.
While Ayala had a lot of promises to offer voters when she was knocking on their doors two years ago, she says she is returning this election season with results.
For example, with pressure from freshman Democrats, the General Assembly expanded Medicaid to provide access to health care for 400,000 Virginia residents.
"When you run on something so big — that was a big promise to put out there — I knew our neighbors and community members wanted to have this done," Ayala told InsideNoVa. "I've been on it not once, but twice in my life. When I lost my dad and when I was pregnant with my son. It was a lifesaver for him. Medicaid saves thousands of lives and saves the state millions of dollars. It behooves us to continue to fund it and expand on it." 
Ayala sees other avenues to improve healthcare, including easier access to mental health care and lowering drug prices. "Expanding Medicaid is the first step," she said.
Ayala isn't the only candidate on the ballot boasting a legislative record of service in the House of Delegates. In his campaign office off Old Bridge Road, Anderson looked back on his first campaign in 2009. He said he loved serving in the House of Delegates for eight years.
"It is my legislative home," he told InsideNoVa. "It is my ideal fit."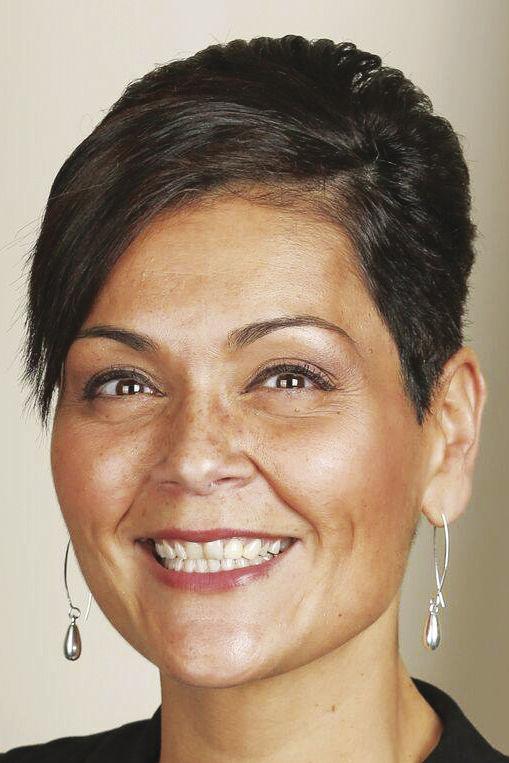 Anderson opposed Medicaid expansion as a delegate. 
"I didn't vote for that because of the downward pressure I knew that would exert on the Virginia state budget," he said. "Although I have concerns about the expansion, I don't intend to go down there and unravel that."
Instead, he said he'll focus his energy on finding a way to maintain the program in a way that doesn't impede on other priorities, such as transportation and public safety.
Anderson said he'll also look to resume a leadership role in transportation. "This is at the top of my list," he said, noting that local money in the district goes to the state for traffic needs, but little is received in return.
Anderson was one of the chief supporters of the bill creating the state's Smart Scale funding formula for road projects in 2014, and he said the funding hasn't been used to address congestion relief, as was intended.
As a commuter, Ayala said she understands the frustration residents are facing on the roads. What she wants to see is more alternatives. "We want mass transit in the 51st District," she said. "This is one of the cornerstones for business and the economy and growing it."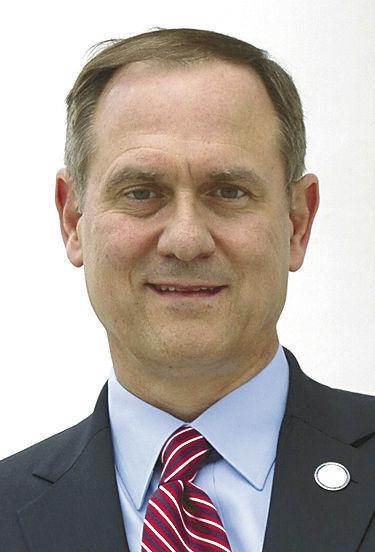 A Woodbridge High School graduate, Ayala wants to expand pre-K access in the district and put more state support behind reducing class sizes and increasing teacher pay.
"Prince William isn't competitive with our neighbors in Fairfax and Loudoun. We have to be," she said. "We need to retain the best and the best way to do that is to provide them a living wage."
Ayala would also put state funding behind construction costs.
"I see reducing the trailers as a safety issue," she said. "We need to collaborate with our local partners to make sure we're providing the funding needed to make sure that our children our safe."
Anderson said he supported four teacher pay raises in the General Assembly, and he wants to see another pay increase to get salaries up to the national average. "At the very least, we need to be at the national average, particularly in a state that has been lauded as the best state for teachers."
In the end, both Anderson and Ayala are facing the same voters who have sent them to Richmond before. 
Anderson not only expects to return to Richmond, he plans to play an important role in a continued GOP majority.
"I missed public service," Anderson said. "We're all wired to do something, that is just what I feel wired to do."
Ayala said she wants to build on the momentum from her first two years.
"I'm going to continue to fight for them and champion their values in Richmond. Helping teachers and our schools and working on transportation issues," Ayala said. "I'm not going to sit by the wayside. I bring my collective life experience and my community experience to the table."