An epic battle of chefs from six local restaurants competed in "Tysons Challenge," a Charity Classic event sponsored by The St. James at The Tower Club in Tysons Corner, Va. on Friday, Sept. 20.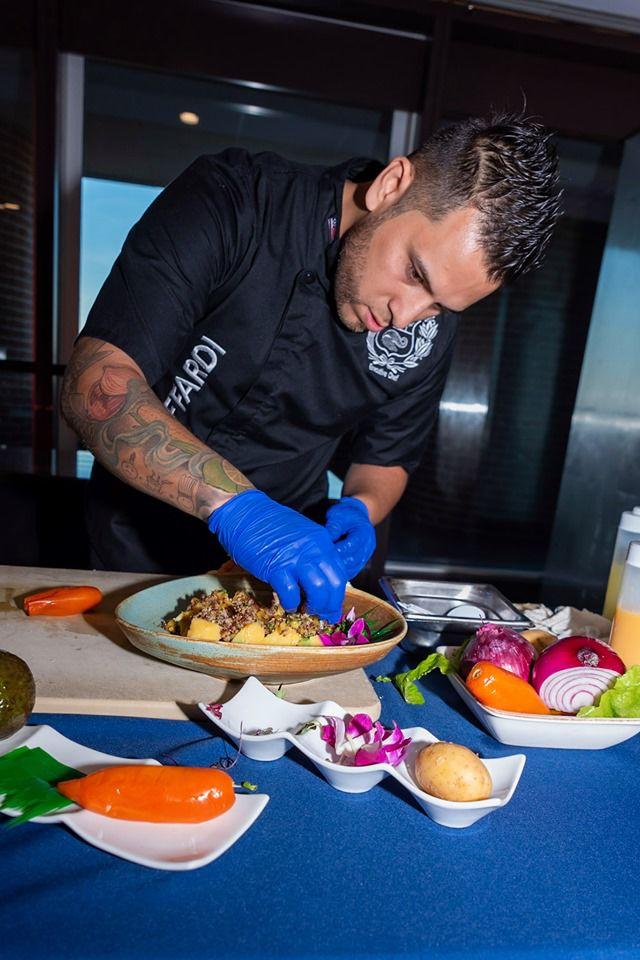 More than 300 guests watched the chefs battle it out using a secret ingredient: peach. Guests sampled and voted for the winning dishes, according to a news release.
Participants of the event's Chef Battle were Chef Matt Beverley from Seasons 52 in Tysons, Chef Michael Ciuffardi from Inca Social in Fairfax, Chef Jason Mayle from Mon Ami Gabi in Reston, Chef Brain Lacayo from Vim and Victor in Springfield, Chef Marc Wilson from City Club of Washington in Washington, D.C. and Chef Guy Ododi from The Tower Club. 
"Because this year is our 30th anniversary, we wanted to bring a popular event back to the Club that could help celebrate the history of Tyson's Corner. We had a great time honoring these amazing charities, our members and our community!" says Tower Club General Manager Kara Mayle. 
The ultimate goal for the evening was to have a memorable time and raise money for these 3 fantastic charities:
Augie's Quest: The purpose of Augie's Quest is to fund research and drug development aimed at ending ALS, Lou Gehrig's disease. Since 2007, Augie's Quest has raised nearly $40 million in support of finding effective ALS treatments.
Employee Partner Care Foundation: E.P.C.F. assists those people you connect with when you visit the club and is available to all club and home office Employee Partners in ClubCorp. The Foundation helps those individuals in the midst of crisis such as home loss, death, illness, as well as domestic situations.
D.C. Central Kitchen: As the nation's first and leading community kitchen, DC Central Kitchen develops and operates social ventures targeting the cycle of hunger and poverty. They fight hunger differently by training jobless adults for culinary careers and then hiring dozens of their own graduates to prepare the 3 million meals they provide for homeless shelters, schools, and nonprofits each year. Their ventures also prevent the waste of millions of pounds of nutritious food, expand access to healthy, local options in urban food deserts, and scale their model nationally through strategic partnerships with colleges and universities.
For more, visit the Tower Club Tysons Corner online.