Battling cancer was a challenge for Will, but he was ready to take control and battle something else: climbing Mont Blanc, one of the tallest mountains in the world. Will knew he wanted to do something adventurous and exciting when he found out Make-A-Wish Mid-Atlantic would grant his wish. He loves to hike with his father and go camping with the family. He wished to go to Europe and hike Mont Blanc.
Will and his family traveled from their home in Leesburg to Switzerland and drove to their accommodations in Chamonix, on the French side of the Alps. 
Will didn't want a city experience, so this was the perfect place to start his wish trip. He visited the mountaineering museum at Aiguille du Midi and hiked back, making a stop in an ice cave and explored a glacier from the inside.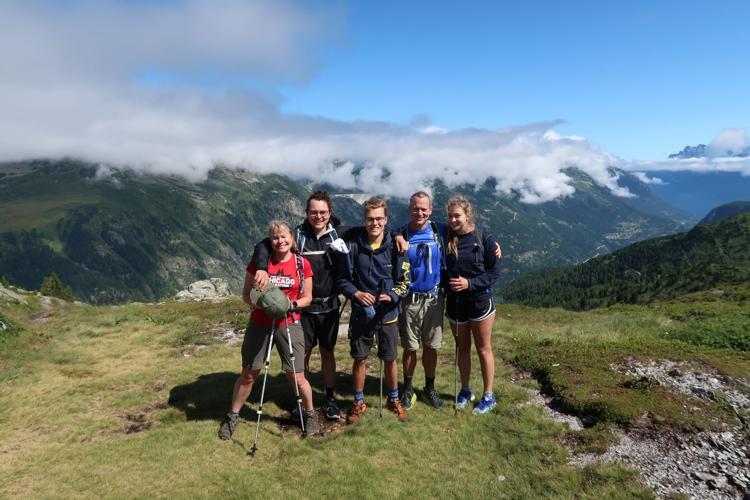 Will also went on a two-day hut-to-hut adventure hike, where he and his family hiked the Mont Blanc range and traveled with only the necessities. It was a true challenge, but Will was rewarded with amazing views and experiences. 
Will and his family agreed the trip to hike Mont Blanc was "above and beyond their expectations." 
He even sent back a postcard from Mont Blanc to his friends at Make-A-Wish Mid-Atlantic to express how excited he was to have this dream become a reality, saying "I will cherish this trip for the rest of my life."
Local wishes require local donors and local support. For every wish like Will's that is granted, at least one other eligible child is still waiting. You can help make wishes come true for local children battling critical illnesses. Donate online at midatlantic.wish.org.