More than 20 years ago, the Vint Hill Farms Station in Fauquier County was home to hundreds of U.S. Army service members — now, the area is taking on new life as a home for Virginia's veterans. 
Gov. Terry McAuliffe and a host of other elected leaders grabbed some shovels Oct. 26 to break ground on the Puller Veterans Care Center, formally kicking off construction on a 128-bed facility for recovering veterans at the intersection of Vint Hill Road and Vint Hill Parkway in Warrenton.
The new compound, slated to open in early 2020, is on a 30-acre site that was home to an Army intelligence-gathering station until it closed in 1997. The $48-million facility is named after the entire Puller family, which has deep roots in the Northern Virginia area, including famed U.S. Marine Gen. Lewis "Chesty" Puller; his wife, retired state Sen. Linda "Toddy" Puller; and his son, Marine Lt. Lewis Puller, Jr.
"This is named for not one, not two, but three Pullers, and the great work that they've done," McAuliffe said. "And this is really a testament to the value of teamwork to make this happen."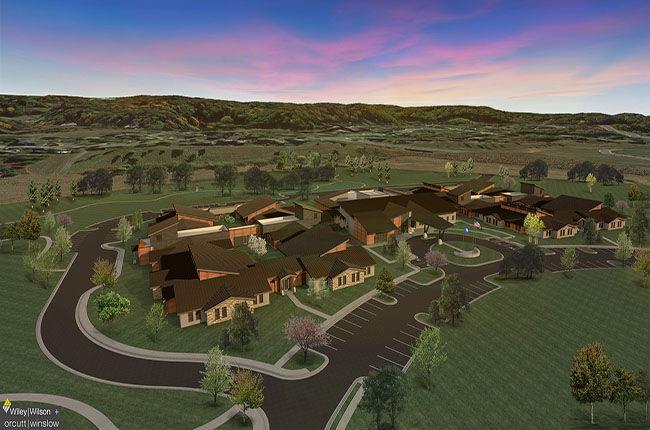 Many officials attending hailed the project as a sterling example of state and local leaders working together with the private sector to come through for Virginia's veterans. The center (soon to be one of four in the state) is designed to serve the Northern Virginia area, filling in some of the gaps the current centers in Roanoke and Richmond left for veterans looking for long-term or short-term rehabilitative care.
McAuliffe noted that the state had long hoped to get federal funding for the Puller Center (and another facility in Hampton Roads) through the Department of Veterans Affairs, but consistently hit roadblocks when it came time to get money for the projects. So, instead, he teamed up with state lawmakers, and they were able to allocate around $96 million in state money to the facilities in the last two legislative sessions.
"It had taken us 10 years of asking the federal government, and it seemed like it was going to take another 10 years," McAuliffe said. "So we said, 'Enough's enough,' because our veterans didn't deserve to wait any longer."
Del. Rich Anderson, R-51st District and a vocal backer of veterans issues, said he teamed up with Del. Kirk Cox, R-66th District, to sponsor legislation to allocate funding for the centers. Meanwhile, Toddy Puller herself, then a Democratic senator for the 36th District, introduced a companion bill to make the projects a reality.
Anderson said he originally tried to bring the Northern Virginia facility to a site near Manassas, and even got Prince William County to agree to hand over some land for the project, but the Fauquier location proved to be a much more palatable one.
"This is so much more centrally located," Anderson said. "And there's ample room for expansion. We should be able to double this to 240 beds or so over the years."
It also helped that a local developer and economic development authority were able to donate some land for the facility, which is located in a rapidly growing section of Fauquier County just off Va. 29. Del. Scott Lingamfelter, R-31st District, pointed out that the center will bring about 150 "good, solid, well-paying jobs" to his district, and many of those workers could soon settle in the area.
"As Vint Hill develops, they can live, work and shop all through this area," Lingamfelter said. "It's just the perfect setting...and it shows that Virginia is not going to leave its veterans behind.
Lingamfelter classified the whole effort to make the center a reality as an example of "what right looks like." Politicians on both sides of the aisle helped shepherd the project through the legislative process, all with the tens of thousands of veterans living in the Northern Virginia in mind, Lingamfelter said.
Anderson even joked that he and Lingamfelter, a pair of veterans themselves, could end up taking residence in the center someday. But after spending years working with Lingamfelter on this project and even sitting next to each other on the floor of the House of Delegates, Anderson had a simple request for the center's staffers should he one day be under their care.
"The only thing I'd ask is that you put me at this end, and him at that end," Anderson said, to some hearty laughter from the crowd.