Feb. 23 will mark the 75th anniversary of U.S. Marines raising the American flag atop Iwo Jima's Mount Suribachi during World War II. 
Photographer Joe Rosenthal's image of six Marines raising that flag is one of the most recognizable photographs in history and has become a symbol of the courage and tenacious spirit of the Marine Corps. 
The historic flag is now on display at the museum. The flag in the Rosenthal photograph was actually the second flag raised on Iwo Jima that day. The first flag will also be displayed during the commemoration. 
The flags were raised on the fifth day of the Battle of Iwo Jima, which remains one of the most notable and hard-fought invasions in U.S. history. The operation was carried out by approximately 70,000 U.S. Marines, sailors, soldiers and coast guardsmen. There were more than 24,000 casualties, of which 6,140 died during the 36 days it took to secure the island.
In honor of this pivotal moment in Marine Corps history, the National Museum of the Marine Corps in Triangle will hold a series of events on the weekend of Feb. 22-23, according to a news release.
From 10 a.m. to 2 p.m. Saturday, Feb. 22, the museum will host a special Iwo Jima "Heroes Among Us" event. 
Medal of Honor recipient and keynote speaker Hershel "Woody" Williams will share his memories of Iwo Jima. 
Artifacts and archival materials related to the battle will be displayed by the museum's curators, the USMC History Division and the Naval History and Heritage Command, and history talks are scheduled throughout the day.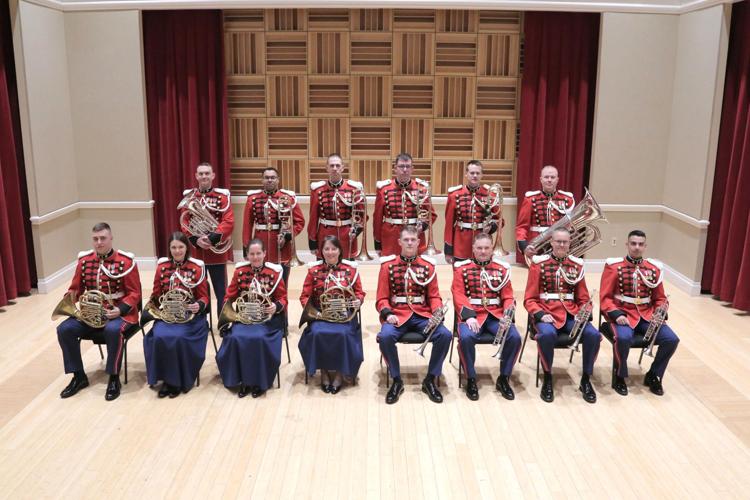 From 10 a.m. to 1 p.m. Sunday, Feb. 23, the museum will hold a special Iwo Jima themed Family Day, packed full of fun activities including making topographic maps.
From 2-3 p.m., the museum will present a special concert by "The President's Own" Marine Band in Leatherneck Gallery. The concert will also stream live on the Marine Band's website and YouTube channel.
The museum's state-of-the-art, giant-screen Medal of Honor Theater will show "Sands of Iwo Jima" for $5 at 3 p.m. on Sunday, Feb. 23.
The museum is free and open to the public every day except Dec. 25. It is located at 18900 Jefferson Davis Highway.