She remembered how little she and her husband, Billy, knew about the dangers of opioids when their daughter, Caitlyn, became addicted to painkillers she was prescribed for soccer injuries. In April 2013, she would die of a heroin overdose. She was 21. 
"We were clueless," she said. "None of our doctors or dentists sat down with us and told us that this stuff was powerful, that it has a high rate of dependency, that the pills she was taking were basically the same thing as heroin. We had none of that information. We did what the doctors said."
So, after Caitlyn died, Weems, a member of the Virginia Beach City School Board, began working with the school district's staff to develop a curriculum that educated children — and their families — about opioids. Last year, the Virginia General Assembly voted to endorse the curriculum as a model for other school districts. Culpeper County schools began using it this school year.
"We looked at what was being taught and found that opioids were mentioned in one lesson in the eighth grade," she said. "I felt it needed to be part of the curriculum all the way through."
That meant starting in the first grade, although opioids aren't addressed in depth until the ninth and 10th grades. Those students are required to do a Powerpoint presentation on how opioids affect the body and brain, how they increase the risk of injury, and the health benefits of abstaining from drug use.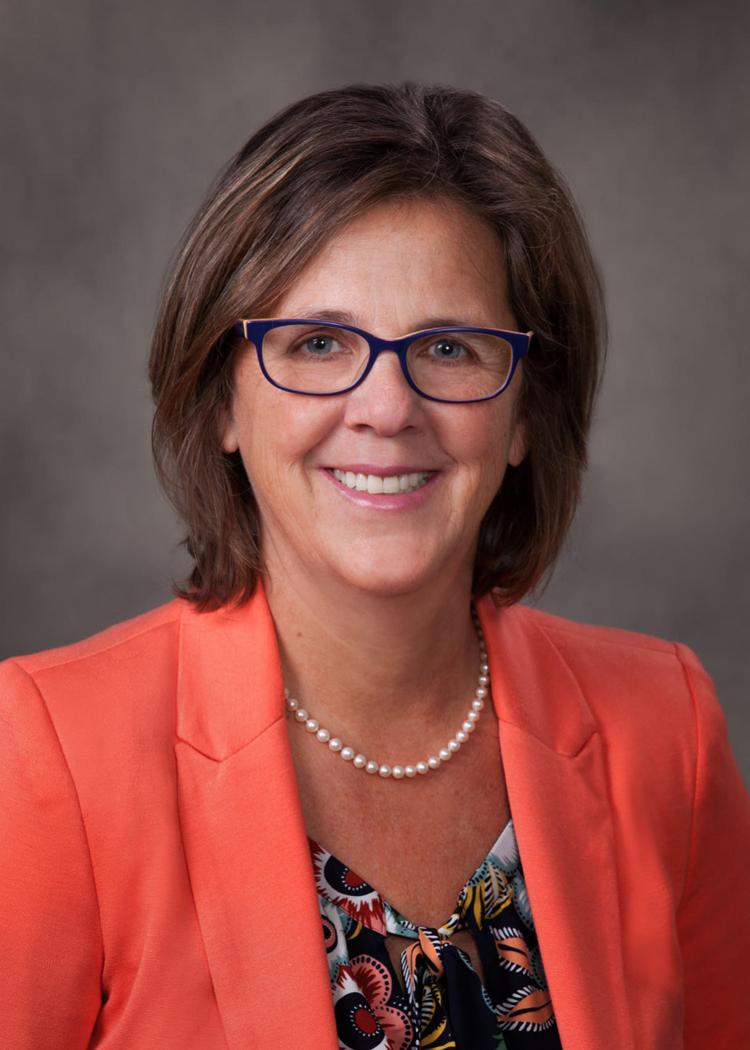 The subject matter is more general in the lower grades. First-graders do role-playing on what they should do if they find pills lying on a countertop or when a friend's mother offers them medicine when they have a headache. In grades three through five, the focus shifts to how risky behavior can result from drug use and how to refuse an offer of over-the-counter drugs from a friend.
Through the middle school years, the lessons cover recognizing influence and pressure from family, friends and the media; finding ways to manage stress and anxiety to avoid using drugs; and understanding the short-term and long-term effects of drugs, including opiates. 
"With this generation, you can't just say, 'Don't do drugs,'" Weems said. "You have to equip these kids with information and give them knowledge. Some people will tell me, 'I can' believe you're doing this in the first grade.' But I feel you can't start early enough. I wouldn't have said that 10 years ago.
"If I had known one-tenth of what I know now, Caitlyn might have had a chance," she added. "I don't want a child or athlete or parents not to have that knowledge."
It's progress, Weems said, but negative attitudes about addiction aren't easily changed. She noted that when she wanted to open a sober living house for recovering women addicts in Virginia Beach, "I was told, 'We don't want those people in our neighborhood.' My daughter had a scholarship to college. She never had so much as a speeding ticket. 'Those people'? Really?"
---
ABOUT THIS SERIES: OPIOID RIPPLES
Opioid Ripples is an ongoing series produced jointly by four organizations: two independent, nonprofit civic news organizations, Piedmont Journalism Foundation and Foothills Forum; and two media companies, Piedmont Media and Rappahannock Media. The nonprofits provide the research and reporting; the media companies decide when and what to publish in their newspapers and on their websites.
Foothills Forum, founded in 2014, and Piedmont Journalism Foundation, founded in 2018, were created to increase in-depth news coverage and public discussion of issues in their communities.
Foothills Forum focuses on Rappahannock County. For more information, see www.foothills-forum.org.
Piedmont Journalism Foundation focuses on Fauquier and surrounding counties. For more information, see piedmontjournalism.org.
Community support of the nonprofits makes this and other projects possible. Funding for this series comes in part from the PATH Foundation, which provides grants to improve health and vitality in Fauquier, Rappahannock and Culpeper counties.
Previous stories
Part 1: Opioid Ripples: 'This has touched everyone'
Part 2: The road to recovery is filled with holes
Coming soon
• For all the raised awareness about opioid addiction, its stigma persists and plays out in many ways. Also, how other communities are dealing with the challenges of the opioid crisis.
What do you think so far?
Let us know what you think of this regional reporting project. Send feedback to editor@rappnews.com.