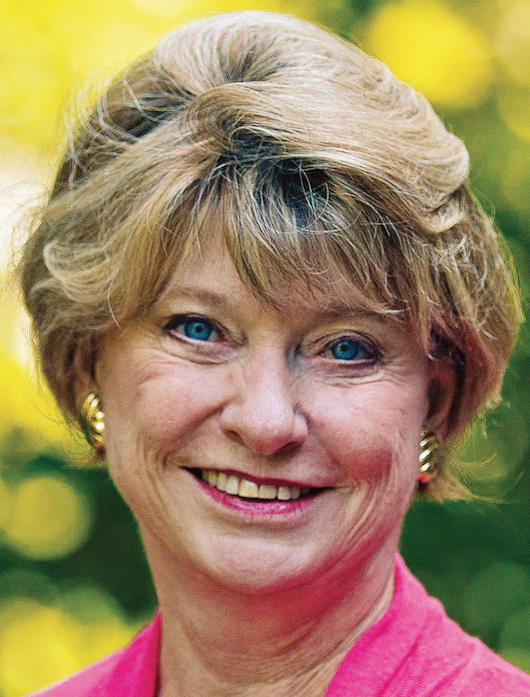 State Sen. Janet Howell (D-32nd) can thank an injured ankle for altering her to the fact she needed life-saving heart surgery.
Howell shattered her ankle in late July while hiking on some rocks on an island in Upstate New York's Adirondack Mountains. Howell credited her husband, Hunt, and son, Brian, with performing an "amazing rescue."
"They carried me off the rocks, down 18 steps to the dock, into a boat, across the lake, unto another dock and into the car," Howell wrote in her e-newsletter. "We ended up at one of the rural hospitals we are trying so hard to preserve here in Virginia and across the country."  
Orthopedists operated and initially told Howell her only restriction would be not to put weight on the ankle for eight weeks.
"Then all heck broke out," Howell said.
Routine blood tests showed Howell had suffered a so-called "silent" heart attack that often strikes women.  
"I had no symptoms: no pain, no shooting sensation, no crushing chest pain, nothing," she wrote.
After a three-hour ambulance ride to a Catholic hospital in Albany, Howell underwent a cardiac catheterization that revealed extensive blockages that would need to be addressed through bypass surgery.  
The senator subsequently underwent an eight-hour-long quadruple-bypass surgery that proved what she called a "total success" and "nowhere near as scary as it used to be."
Howell now is back in Northern Virginia at a physical-rehabilitation facility. She said her heart is doing well, but her recovery may be somewhat slower than usual because she will not be able to walk for another month.
The senator, who first was elected in 1991, said she is gearing up for this fall's election campaign and the 2020 General Assembly session ahead. She faces a challenge from Republican Arthur Purves.