A Dumfries-based nonprofit that has offered services for people in crisis for 50 years was honored by the Prince William Board of County Supervisors on Tuesday.
Action in Community Through Service, or ACTS, helps people with food and housing assistance, and to deal with domestic violence and sexual assault, among other services. The nonprofit was started by 13 churches in January 1969.
In 2018, the nonprofit assisted nearly 80,000 county residents. Excluding the value of food donations, the nonprofit's annual budget is about $3.5 million, said Steven Liga, the group's CEO. With the value of donations, the nonprofit's budget is more than $5 million.
"Truly half of our budget comes from community [donations]," Liga said.
Grocery stores and people in the community donate food every day, he said. And about 125 volunteers per month help the nonprofit deliver services.
"The vision is so no one goes without basic needs," he said. "What do people need to be stable? And it's also to make sure people don't suffer alone, whether it's domestic violence, sexual violence or suicide. We are there for these issues that go under the radar. We are there so people who would otherwise be alone have resources."
David Strand, the president of the nonprofit's board of directors, said he wants to get the word out that ACTS is in the community to offer free services. He told supervisors that he is honored to work with the county and looks forward to the next 50 years.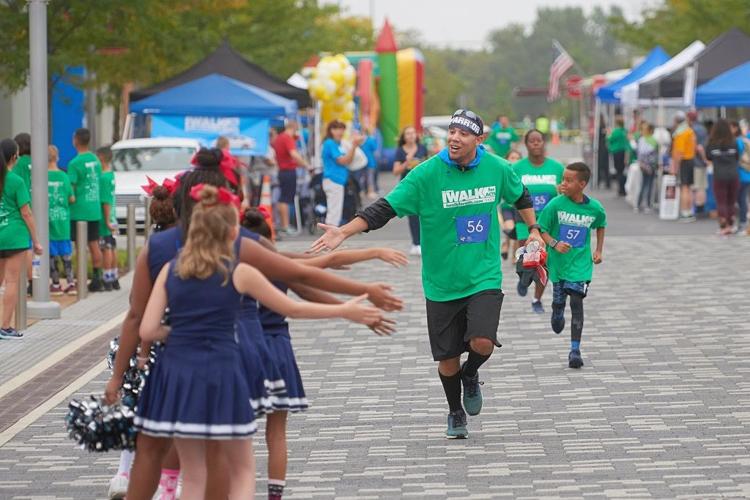 The nonprofit, which also helps people formulate budgets, provided $291,000 in utility assistance for 1,125 people last year, according to the county's resolution honoring ACTS.
The nonprofit distributed 679,000 pounds of food to 7,600 households in 2018. It also helped 150 households find permanent housing. The nonprofit's helpline received 20,493 calls last year. Of that total, nearly 8,000 were related to suicide. The nonprofit assisted 612 sexual assault victims and 3,000 domestic violence victims.
The nonprofit also partnered in 2018 with Prince William County police to create a protocol where police officers who respond to a domestic violence call will assess the lethality of the situation and put the victim in contact with a domestic violence specialist from ACTS. The specialist can assist with a safety plan or provide a safe place for the victim.
"What makes that good is it allows us to intervene with a domestic violence victim right on the scene," Liga said.
A police officer can hand the phone to the victim anytime of the day to speak to an ACTS domestic violence specialist, Liga said.
"It's getting people services [to the victim] much faster than they would have [without the protocol]," Liga said.
When the nonprofit started, organizers worked out of churches. Eventually the churches formed ACTS to offer services without regard to religious affiliation. The nonprofit was created after church leaders and members worked together to help a family that lost its home in a fire.
Now, ACTS has 12 buildings and offers assistance to residents of the county, Manassas and Manassas Park, said Liga.
ACTS also started the first food bank in the county and provided shelter for the homeless.
Since then, ACTS has expanded and now provides sexual assault services, transitional help for people who are homeless and a 24/7 helpline to help people through a crisis and refer them to services.
ACTS also has a thrift store at 3661 Canal Road, Dumfries, a 15-bed shelter and a second office in Manassas.