On a sunny Sunday, Kortney Mason splashed water on one of her sons in the baby pool while her other son played with a toy.
Huxley, 4, and Houston, 2, have autism and are sensitive to loud noises and large crowds — two things easily found almost any day at a public pool.
But Mason's children were recently able to enjoy the entire pool experience during new sensory-friendly hours at the Southlake Recreation Association in Montclair.
"They love water play," Mason said about her sons. "It's calming and fun. They're really, truly at their happiest right now."
Mason said she usually doesn't bring her sons to the pool on weekends, because the crowds can be overwhelming.
"When it's calm and quiet like this, it's perfect," she added.
Southlake Recreation began offering the sensory-friendly hours once a month this summer to accommodate families with children with autism and others. The next sensory-friendly hours are July 28 and Aug. 25 from 11 a.m. to 1 p.m.
During those hours, all members are still welcome at the pool, but the pool area and locker rooms don't have loud music or games. Lifeguards allow more time for kids to get out of the pool during break time. The baby pool has no age restrictions, and the locker rooms are gender-neutral so a parent or caregiver can help a child in the locker room.
Mason said she felt welcomed and enjoyed meeting other families.
"That's what this is all about to me, feeling embraced and for my kids to feel welcomed by other kids," Mason said. "I think today will spark a discussion."
Autism spectrum disorder affects individuals differently, according to the American Psychiatric Association. The association defines the disorder as a complex developmental condition that can affect social interaction, speech and nonverbal communication and repetitive behaviors.
"Autism is a lifelong condition," according to the APA. "However, many children diagnosed with [autism spectrum disorder] go on to live independent, productive and fulfilling lives."
Mason said she educates people she meets about autism to raise awareness, because she said she didn't know about the disorder until her first child was diagnosed with autism.
"Maybe other parents can see why my son wears a weighted compression vest or wears headphones," she said.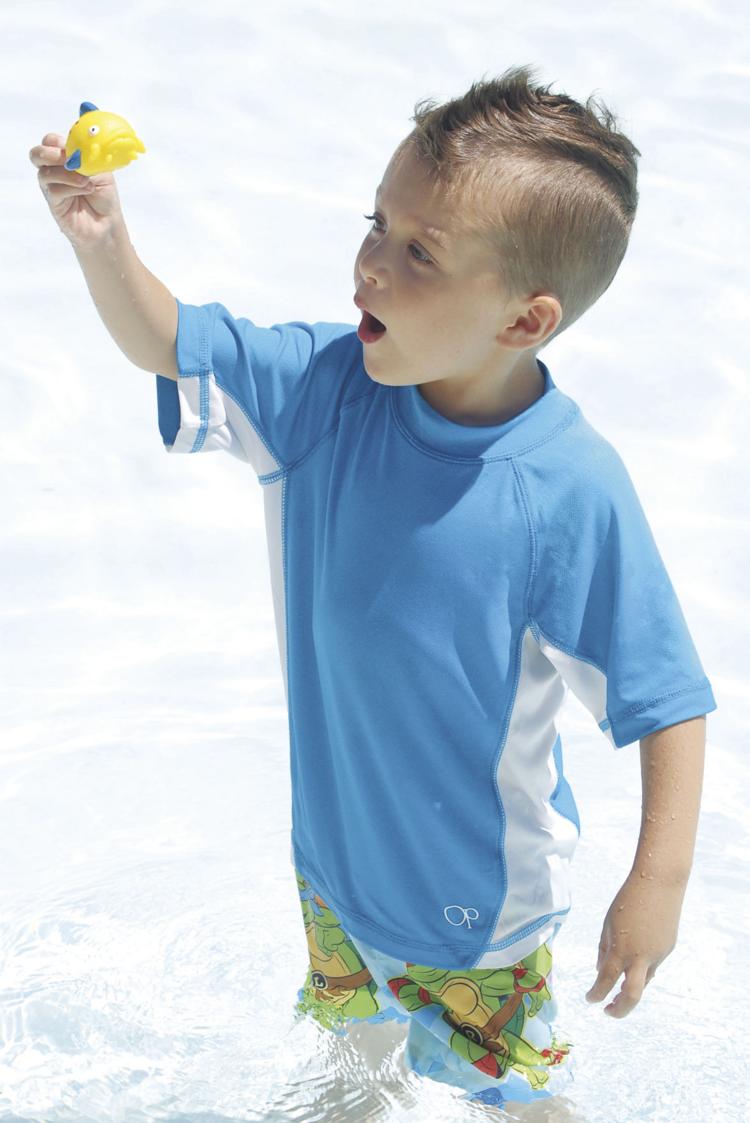 Emma Young, a member of the events committee for Southlake Recreation, said she proposed the idea of the sensory-friendly hours to the association's board.
"This is an amenity that they should have access to," Young said. "With relatively simple accommodation, we can be inclusive of them, we can welcome them. We can ensure that they know they're part of our community and we value them."
Young said the community has embraced the hours, and residents hope other communities will create sensory-friendly hours at their pools.
"By reaching out and explicitly saying, 'We recognize you have unique needs and we are here for you,' that alleviates many concerns and enables them to know that they are welcome and they can enjoy it," Young said.
Frank Nolan, a member of the association's board of directors, said the sensory-friendly hours mean asking attendees to keep sounds to a minimum. In addition, the association has added sensory-friendly time before kids events.
"We're happy to do it," Nolan said.
Yukiko Dove, a board member for Parents of Autistic Children of Northern Virginia, trained the pool's lifeguards earlier this year to understand how to best interact with children with autism. Using the whistle less often and knowing that some children with autism don't take verbal commands well are important, Dove said.
Ensuring that the lifeguards understand childrens' needs helps Dove feel more comfortable for her child and other children with autism. Dove said her 11-year-old
son, Aiden, who was diagnosed with autism, had difficulty at the pool before sensory-friendly hours.
"Hopefully this movement will spread and more community pools will do the same," she said.
Dove said she's happy the Southlake board and community has been accepting of her and her family. "Before that, I felt like I'm living in a bubble, a different world," Dove said. "Now I feel more connection to the community."