Hidden between construction cones and cars jammed at traffic stops, Burnside Farms is home to 227 acres of open fields and 1.2 million sunflowers in 30 different varieties. 
Over a decade ago, Leslie Dawley, Burnside Farms manager and florist, lost her lease at a flower shop in McLean. Though Dawley continued to provide for her family by shipping truckloads of silk arrangements to Marriott worldwide, one impulse buy completely changed her plans for use of the remaining farmland. 
"We were growing Amaryllis and Paperwhites to sell to Merrifield Garden Center and the florist and I had gone to pick up my Amaryllis from the importer," Dawley explained. "They were going out of business and they had a bin of tulips – 35,000 tulips – and we all like a deal, don't we?"
Just like that, Dawley loaded the bins up and brought them back to the farm. Upon returning home, her eldest son and right-hand man, Michael Dawley, was in shock. His first thought was, "What in the world are we going to do with 35,000 tulips?" 
Dawley laughed and replied with hesitation, "We can pot them up for Merrifield?"
One week later, Michael Dawley proposed a "pick-your-own" flower field to his mother and meticulously planted all 35,000 bulbs in perfect juxtaposition. A sign went up on the highway for Easter week and the customers came flooding in.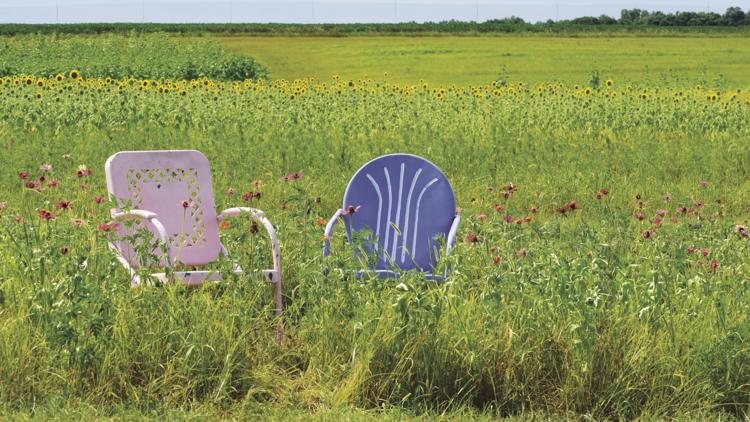 Since the Dawley family's humble beginnings, Burnside Farms has consistently turned a crowd. From tulips to sunflowers to pumpkins, Leslie Dawley has had no shortage of creative ideas to keep the farm fresh for the public. 
"One thing we are going to work on is trying to make this (Burnside Farms) more accessible," Leslie Dawley said. "I mean, it's just open farm land and we lease it so it's not like we can put in a lot of permanent things, but it would be good to make it more accessible to more people that haven't got the ability to walk this much land."
College student and saleswoman, Isabelle Barrett, has worked for the Dawley family since she was 16-years-old. She enjoys working in a nature-rich environment and one of her favorite experiences was assisting a recent customer with a surprise wedding proposal for his girlfriend. 
"He hired a drone crew who had to petition the airport to get a special license to fly," Bartlett said. "He booked out the whole farm for two hours and it was really exciting and she said, 'Yes.'" 

Despite overwhelming success, Leslie Dawley is uncertain about her leasing opportunities for 2020. Dawley fears that the future of Prince William County will consist of little-to-no farmland and a large cluster of 10-acre lots. 
"This property is in the Rural Crescent which is a big issue in the county right now," Dawley said. "The man that owns the property, by right, can put 27 houses on this property. If he does, the 10-acre lot houses will go right down the front of Kettle Run Road.
"The barns will be gone, the house will be gone, the fields will be gone, they will just be another 10-acre lot development. He proposed being able to put the houses back behind the barn in a cluster, keeping 80 percent of the land in conservation, meaning it would stay in conservation and perpetuity."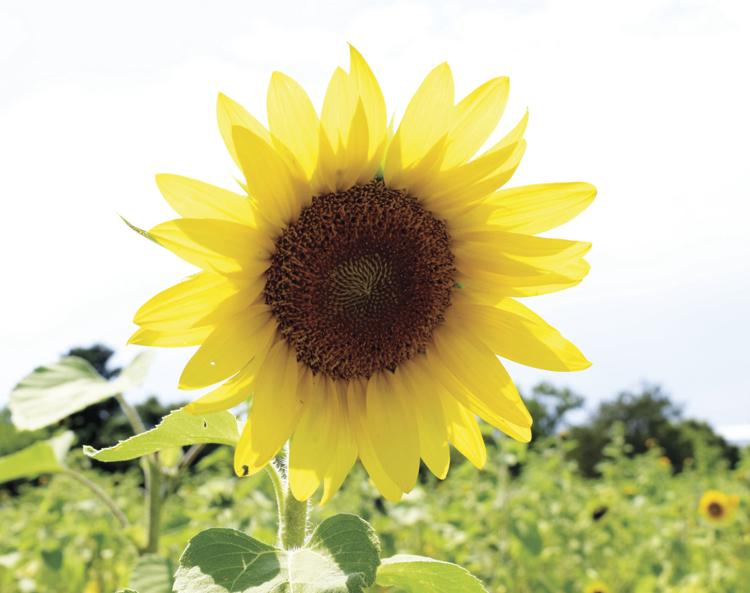 Burnside Farms is open 10 a.m. to 6 p.m. daily. In addition, a new promotion, "Sunflower Sunsets" allows customers to tour the fields in the evenings from 6 p.m. to 8 p.m. on Thursdays and Saturdays.
Single-day admission to the Summer of Sunflowers is $8 per person (children under two are free) and Sunflower Sunsets are $10 per person. Burnside Farms also offers unlimited re-entry Sun Passes for $15. Sunflowers are $1.50 per stem. 
Additional events and price can be found at www.burnsidefarms.com.