The Virginia Department of Transportation shared pictures of an unusual towing operation. A jet was transported down the Prince William Parkway on Wednesday night.
The 1970 Learjet was reportedly delivered to the Aviation Institute of Maintenance at 10640 Davidson Place in Manassas.
"No word on whether or not the team got tiny bags of peanuts," VDOT officials noted of the late-night delivery.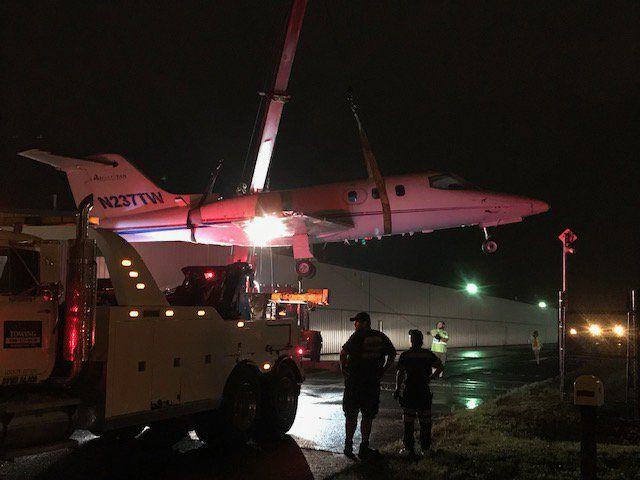 If you saw a plane overnight on the PW Pkwy, you weren't dreaming! Last night, our incident management team along with @PWCPolice and our towing partners helped safely move a jet via the streets of Manassas. No word on whether or not the team got tiny bags of peanuts. pic.twitter.com/0w96x7rQSn

— VDOT Northern VA (@VaDOTNOVA) May 31, 2018